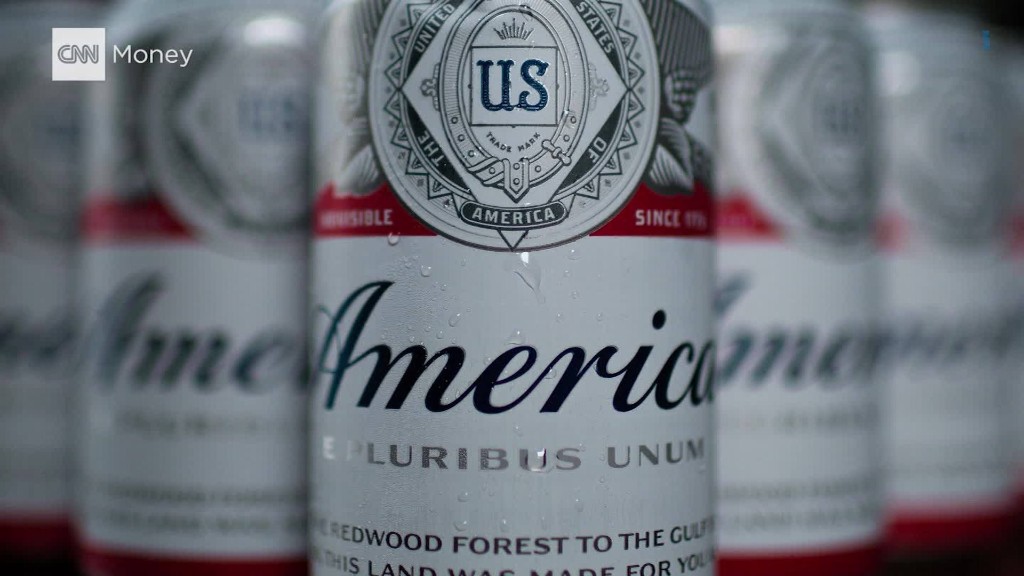 After 32 years, Budweiser's sponsorship of Team USA has gone flat.
Anheuser-Busch InBev (BUD), which owns Budweiser, has decided not to re-up its partnership with the U.S. Olympic Committee, the company said Wednesday.
The move means other brewers can jockey to be Team USA's official beer after years on the sidelines. Budweiser has been a sponsor of the U.S. Olympic Committee since 1984.
"We continually evaluate our sponsorships as our business priorities evolve and we're adjusting our portfolio to reflect those priorities," Eelco van der Noll, vice president of experiential marketing, said in a statement.
It's not the only bad news that's been dealt to the Olympic Committee. Online broker TD Ameritrade also decided not to renew its sponsorship after signing on for the 2012, 2014 and 2016 games.
The news follows disappointing viewership of the 2016 Olympic games in Rio.
NBC -- which has secured the rights to broadcast the Olympics through 2032 -- reported a ratings dip for the Rio Olympics last summer when NBC said it averaged 25.8 million viewers. The 2012 London Olympics averaged 31.1 million viewers.
The drop was particularly felt among 18- to 49-year-old viewers, which are key to advertisers.
Related: NBC sees even weaker ratings as Olympics near end
Budweiser's last deal with Team USA, cut in 2012, included significant ad purchases to run on NBC and affiliate stations during the games.