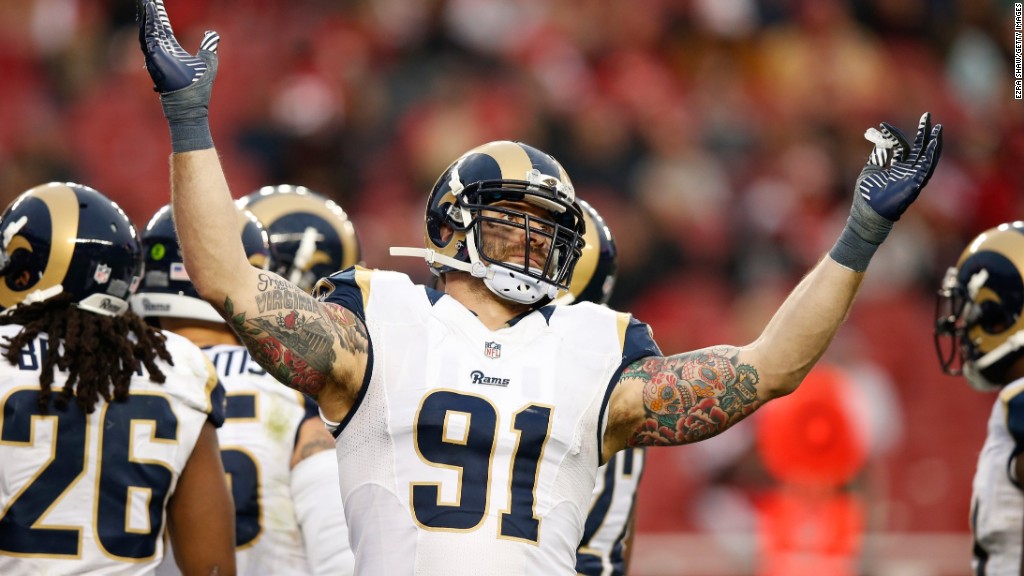 Fans tried to keep the Chargers in San Diego with signs and shirts. Now movers are physically trying to prevent the team's move to L.A.
About 24 San Diego moving companies are protesting the controversial switch by refusing to help the team abandon their city.
A message on the website, wewontmoveyouchargers.com, says: "We decree, henceforth, that we shall unite as a perfect union of professional movers in agreeance to not aid the San Diego Chargers' move to Los Angeles."
The protest site offers tips to keep the "bolts from bolting," and explains why the local companies won't help their beloved team relocate.
"Our loyalties to the city run deep," the site says. "We know our Chargers belong at home right here in America's Finest City. (But we're totally fine moving Spanos out of San Diego.)"
Related: It's official: Chargers will move to L.A.
The movers are all part of San Diego-based HireAHelper, a marketplace that matches people with moving companies around the country, and the protest has expanded to include 12 L.A.-based movers.
"We don't want to be a part of moving our team out of our city and they don't want to move them into theirs," said HireAHelper marketing exec Ryan Charles.
HireAHelper still hasn't heard from the team.
Related: Fox nixes Super Bowl ad with 'controversial' wall
On Thursday, the Chargers announced they will relocate to L.A. after 56 years in San Diego. The team will join the Los Angeles Rams as the second NFL team in the city.
The news didn't go over well with San Diego residents, including Mayor Kevin Faulconer.
"[The Chargers' owner] made a bad decision and he will regret it," Faulconer said at a press conference. "San Diego didn't lose the Chargers, the Chargers just lost San Diego."
The Los Angeles Chargers declined to comment on whether they'll use a national moving company or just leave everything in San Diego.