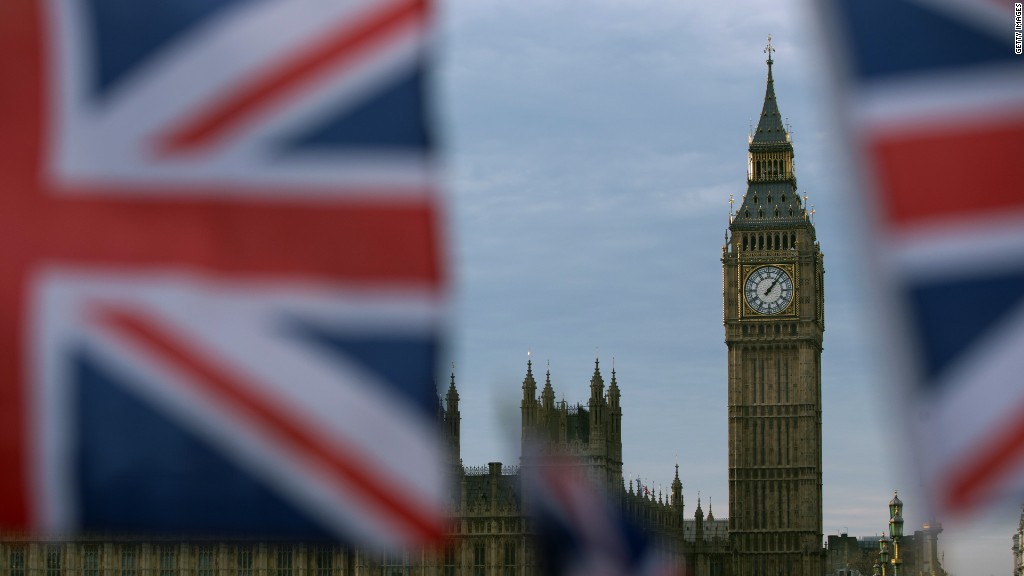 Banks are already preparing to move thousands of jobs out of Britain after Prime Minister Theresa May revealed that she wanted a complete break with the European Union.
May said Tuesday that Brexit meant the U.K. would also cease to be a member of the European Union's single internal market.
That could force banks and financial services based in Britain to shift jobs and operations to the EU to ensure they can continue to do business across the bloc's 27 remaining members.
"It's terrible for financial services. It's going to lead to a lot of disruption in the financial community," warned Mujtaba Rahman, a managing director at risk consultancy Eurasia Group.
The floodgates already appear to be opening.
Up to 1,000 of UBS's (UBS) 5,000 employees in the U.K. will be moving to Europe, the bank's chairman, Axel Weber, told CNNMoney at the World Economic Forum in Davos.
HSBC (HSBC), which is Britain's largest bank, said it could also move roughly 1,000 jobs to Paris. Bank CEO Stuart Gulliver said the staff affected generate roughly 20% of its U.K.-based trading revenue.
Related: Britain gambles on free trade deal with Europe
"In the beginning, the impact may be small but over time more services could migrate in that direction," Eurasia's Rahman said.
The banks are scrambling to implement contingency plans because May's strategy for Brexit is likely to leave them without the "passporting rights" required to do certain types of business in the EU.
Insurers are also in the firing line.
Inga Beale, the CEO of Lloyd's of London, said she was moving quickly to establish a subsidiary in the EU in order to preserve the 11% of the firm's sales that come from the continent.
"We will no longer be licensed, we will no longer be able to provide insurance for EU policyholders," Beale said. "We will get through this. We have our plan."
Some major firms aren't quite ready to reveal their plans: Goldman Sachs (GS) said it continues "to work through all possible implications of the Brexit vote." JP Morgan (JPM) CEO Jamie Dimon, who previously said his bank could move up to 4,000 jobs, told Bloomberg that he wasn't ready to make a final decision.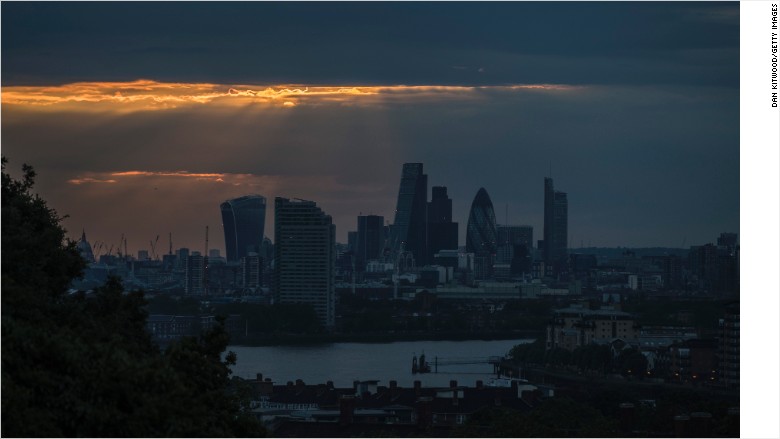 Sadiq Khan, the mayor of London, warned Wednesday of the risk a so-called "hard Brexit" posed to the city.
"Securing privileged access to the single market must be the top priority for the negotiations," he said. "Nothing else will do."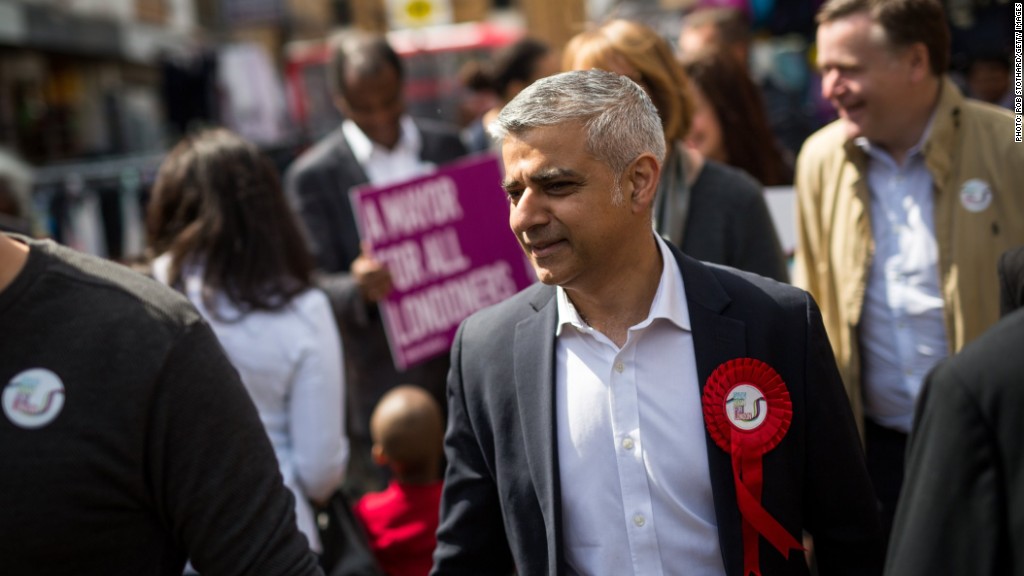 Financial services account for roughly 12% of Britain's economy, and the industry employs 2.2 million people.
Some analysts have suggested that financial services "passports" could be replaced with "equivalence," an agreement that would allow U.K. businesses to continue offering financial services across borders.
Related: The euro cannot survive unless Europe changes
But experts say "equivalence" is a fragile arrangement that requires careful regulatory coordination. It could be revoked by the EU with just 30 days notice and it only covers some parts of the industry.
There's another problem: Much of the global trade in euros takes place in London. The city handles transactions worth trillions of euros -- currencies, shares, bonds and other financial contracts. Some of that business will almost certainly now move to the EU.
The loss of business for bankers is likely to trickle through to the rest of the economy.
Jon Danielsson, a finance professor at the London School of Economics, said that tax revenues and demand for services will decline sharply if the U.K. loses full access to Europe's financial markets.
"[It] would be a serious drag on economic growth," he warned.