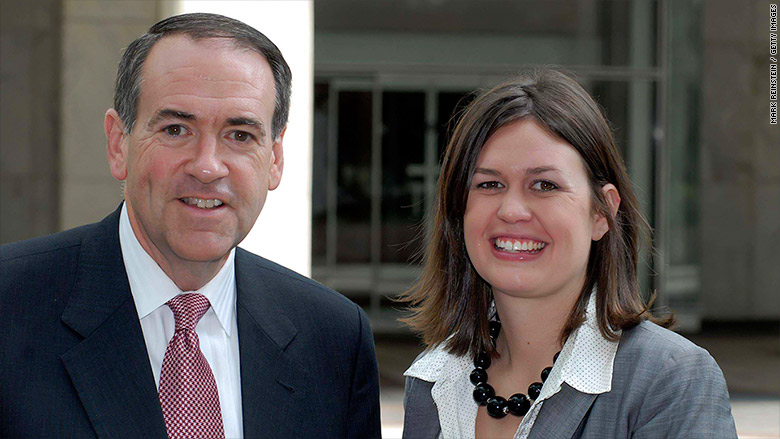 Sarah Huckabee Sanders, an adviser on Donald Trump's presidential campaign and the daughter of former Arkansas Gov. Mike Huckabee, has landed a job in the incoming administration.
Huckabee Sanders will serve as deputy assistant to the president and principal deputy press secretary, Trump's transition team said Thursday. Trump's team also announced White House staff positions for 16 other individuals, many of whom will be working in press and communications-related jobs.
Huckabee Sanders joined the Trump campaign last February as a senior adviser, calling the eventual Republican nominee a "champion of working families; not Washington-Wall Street elites." She had previously acted as campaign manager for her father's ill-fated presidential bid in 2016. In September, Huckabee Sanders joined Trump's communications staff.
After dropping out of the race, the elder Huckabee quickly became one of Trump's most outspoken defenders, distinguishing himself from many Republicans who were slow to warm up to the president-elect.
On Election Day, the former governor and two-time presidential candidate had a warning for Trump's critics on the right.
"I'm going to tell you something. I'm going to remember them," Huckabee said. "And I hope every other Republican remembers them. Don't ever ask me for your vote again because you're done."