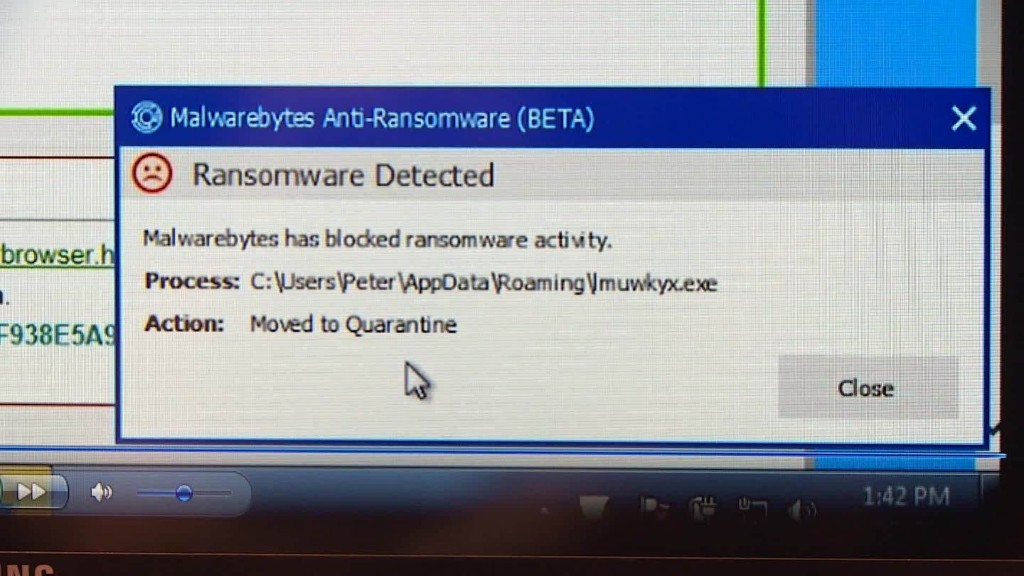 Hackers have infected every public computer in the St. Louis Public Library system, stopping all book borrowing and cutting off internet access to those who rely on it for computers.
The computer system was hit by ransomware, a particularly nasty type of computer virus that encrypts computer files.
This form of attack renders computers unusable -- unless victims are willing to pay an extortion fee and obtain a key to unlock the machines.
According to the library, hackers demanded $35,000 in the electronic currency Bitcoin -- but the library refuses to pay. Instead, it'll wipe the entire computer system and reset it, which could take days or weeks.
The cyberattack hit 700 computers at all of the city's 16 library branches, according to spokeswoman Jen Hatton.
The entire checkout system is on hold. No one can walk out with any of the library's 4 million books, magazines and videos. And all computers are frozen, she said.
The city's libraries are overwhelmingly used by school children and the city's poorer residents.
"For many of our patrons, we're their only access to the internet," Hatton said. "This is their only access to a computer. Some of them have a smartphone, but they don't have a data plan. They come in and use the WiFi."
According to the library, the criminals managed to infect a centralized computer server, destroying the staff's email system as well.
Related: The emergence of the 'cyber cold war'
Ransomware became a popular online weapon in 2014, and it has targeted hospitals, police departments, schools and corporation executives.
This type of online extortion has skyrocketed. Cybercriminals collected $209 million in the first three months of 2016 alone by extorting businesses and institutions to unlock computer servers, according to the FBI.
The St. Louis Metropolitan Police Department didn't immediately return CNNMoney's phone calls.
The FBI told CNNMoney it is "providing assistance" to the St. Louis library staff "to determine the nature and scope of this incident."
"The compromise of public and private sector systems is something we take very seriously, and the FBI will continue to investigate and hold accountable those who pose a threat in cyberspace," said FBI spokeswoman Rebecca Wu.
Typically in these scenarios, local police and the FBI team up to investigate. Ransomware hackers are rarely identified -- and almost never caught.
Related: Cyber-extortion losses skyrocket, says FBI
The library's spokeswoman said the only bright side to this was that the library kept its large catalog of books and magazines on a separate computer system, so it was spared. And the hackers didn't manage to steal any information on the system's cardholders.
"The good news is, St. Louis Public Library does not store patron or staff personal information -- or financial information on our server. No data from the public has been compromised in any way," Hatton said.