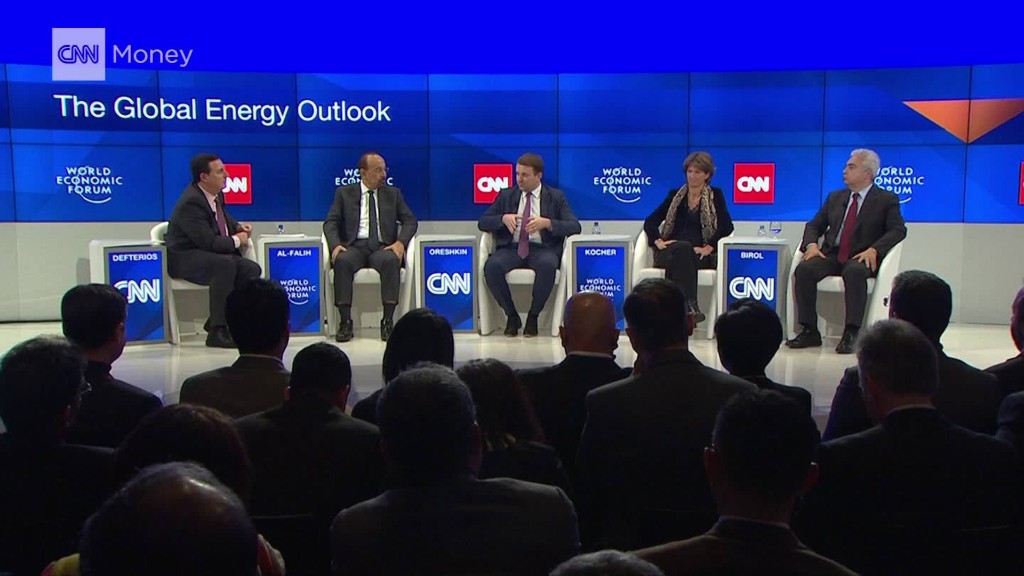 Uranium stocks are, uhhh, going nuclear lately thanks to hopes that Donald Trump and his administration will be more willing to invest in nuclear power.
The Global X Uranium ETF (URA), a basket of several big uranium mining stocks, is up nearly 40% since Election Day.
The fund has soared more than 25% this year alone -- despite the fact that its largest holding, Canadian uranium miner Cameco (CCJ), plunged nearly 20% on Wednesday after warning of a loss due to lower production at a mine in Kazakhstan.
Cameco also announced that it will be cutting more than 100 jobs at mines in Saskatchewan.
But Cameco's stock, even with the drubbing it took earlier this week, is still up more than 15% this year. It rebounded sharply on Thursday and Friday.
The optimism seems almost entirely due to Trump.
In an interview with Canada's BNN network this week, Cameco CEO Tim Gitzel said that "we've heard some encouraging words from the Trump team on nuclear power. We're optimistic that will help our nuclear industry."
Related: The biggest winners and losers from Trumponomics
So far, Trump hasn't said much about investing in nuclear power since the election. His most notable comment about nuclear energy was actually a tweet about nuclear weapons a few days before Christmas.
Trump wrote that "the United States must greatly strengthen and expand its nuclear capability until such time as the world comes to its senses regarding nukes."
Trump's energy secretary nominee Rick Perry, the former governor of oil-rich Texas, hasn't talked much about nuclear power either.
But investors are clinging to the hope that Trump is pro-nuclear power, partly because of comments he made nearly six years ago after the meltdown at Japan's Fukushima Daiichi plant in March 2011 after an earthquake hit the area.
"I'm in favor of nuclear energy, very strongly in favor of nuclear energy," Trump said in an appearance on Fox News. "If a plane goes down people keep flying. If you get into an auto crash people keep driving."
Bloomberg also reported last month that members of Trump's transition team have reached out to the Energy Department about finding ways to help keep more nuclear power plants running.
Several large plants have already closed. And Entergy (ETR) recently reached an agreement with New York state to shut down the Indian Point nuclear power plant near New York City by 2021.
So the fact that Trump appears to be committed to keeping the industry alive is being viewed as a significant win by investors.
But the uranium industry is as volatile as some of the compounds derived from the radioactive element. Investors need to be careful.
Many of the top holdings in the uranium ETF, which also includes NexGen (NXGEF) and Denison Mines (DNN), are relatively small penny stocks.
And even if Trump does wind up committing to more investments in nuclear energy, it's unlikely that he's going to abandon traditional fossil fuels.
In fact, many oil stocks have rallied since Trump beat Hillary Clinton on the hopes that Trump will pursue policies that are favorable for the likes of ExxonMobil (XOM), Chevron (CVX) and U.S. shale gas producers EOG (EOG) and Devon Energy (DVN).
Related: Exxon playing catch-up in shale oil business
Trump's selection of former ExxonMobil CEO Rex Tillerson to be his secretary of state has made oil investors even more excited about the prospects for more domestic drilling in the next few years.
ExxonMobil just made a big investment in shale this week, scooping up assets in the Permian Basin of Texas and New Mexico for $5.6 billion.