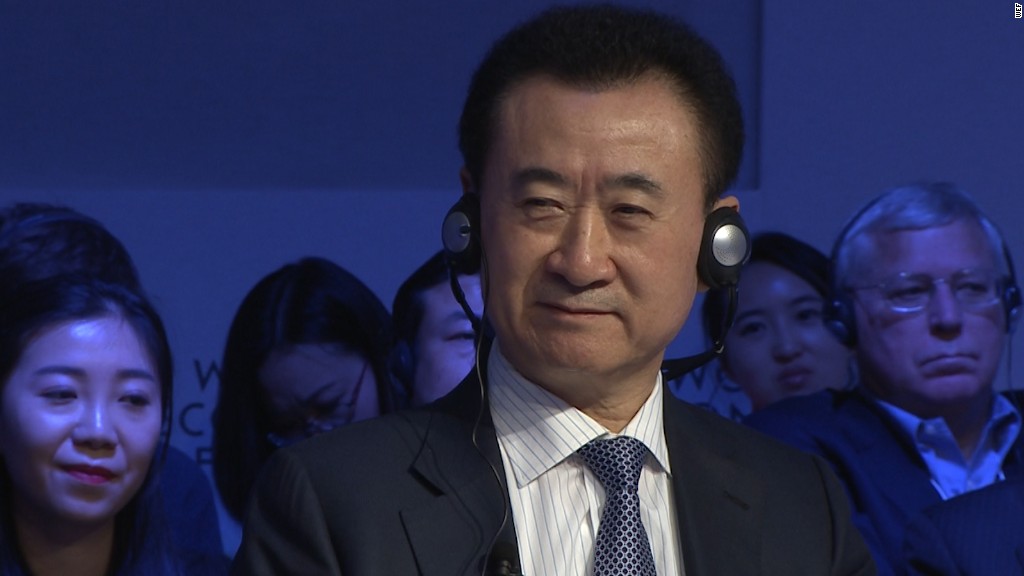 More Chinese money is flowing into Hollywood.
Paramount Pictures has announced a $1 billion financing deal with two Chinese firms, strengthening the U.S. studio's ties with a lucrative but difficult market.
Huahua Media and Shanghai Film Group will put money into all Paramount's films over the next three years, the companies said in a statement. The Chinese firms will even set up an office on the Paramount lot later this year.
It's not Paramount's first link to China's growing interest in Hollywood.
China's richest man, Wang Jianlin, was reported to have been in talks with Paramount's parent company, Viacom (VIA), to buy a minority stake in the studio. The deal never happened and Wang later told CNNMoney that he was only interested in a majority stake in one of the big U.S. studios.
Related: China's riches man still wants to buy a Hollywood studio
Paramount has enjoyed success with Huahua in the past. The two companies partnered in 2014 on the marketing for "Transformers: Age of Extinction," which became the first movie to top $300 million at the Chinese box office.
It remains to be seen whether this new deal can replicate that kind of success. China's red hot box office cooled off significantly in 2016. Sales increased just 3.7%, a dramatic plunge from 2015's 48% growth, according to official figures.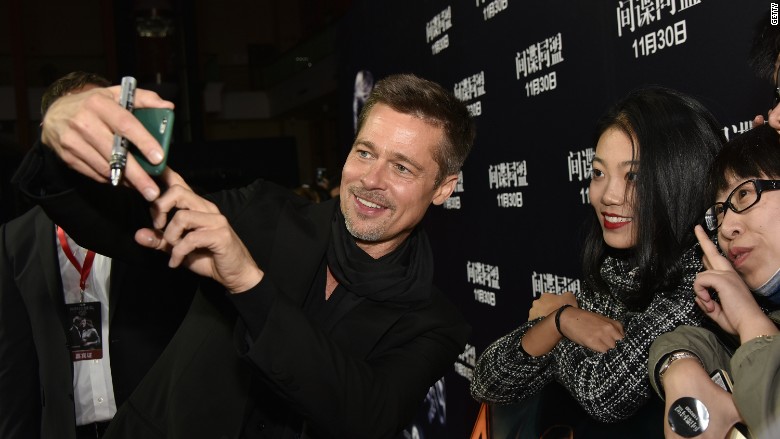 China is still expected to overtake the U.S. as the world's biggest cinema market in the coming years. And Chinese companies are eager to tap into Hollywood's ability to produce global blockbusters.
Billionaire Jack Ma's company Alibaba Pictures acquired a minority stake in Steven Spielberg's Ambiln Partners last year.
Wang, China's richest man, owns Legendary Entertainment, whose hits include "Jurassic World" and "Pacific Rim." His company, Dalian Wanda Group, also struck a financing deal with Sony Pictures last year.
But owning a major studio remains elusive. Wang complained this week that none of Hollywood's "Big Six" are in "a selling mood."
Related: 'Rogue One' lands with $290 million worldwide box office debut
The increased Chinese appetite for Hollywood deals has unnerved some U.S. lawmakers and prompted calls for tougher government scrutiny.
Paramount's new deal will help it navigate the difficulties foreign studios face in distributing and marketing movies in China. Beijing caps the number of imported films to 34, a restriction that is scheduled to be reviewed this year.
Huahua partnered with Paramount on a couple films last year that were approved for China, "Allied," and "Star Trek Beyond."
The promotion for "Allied" marked the first time Brad Pitt had appeared in China to promote his work in nearly 20 years. The actor was reportedly banned from the country after his starring role in the 1997 film "Seven Years in Tibet"