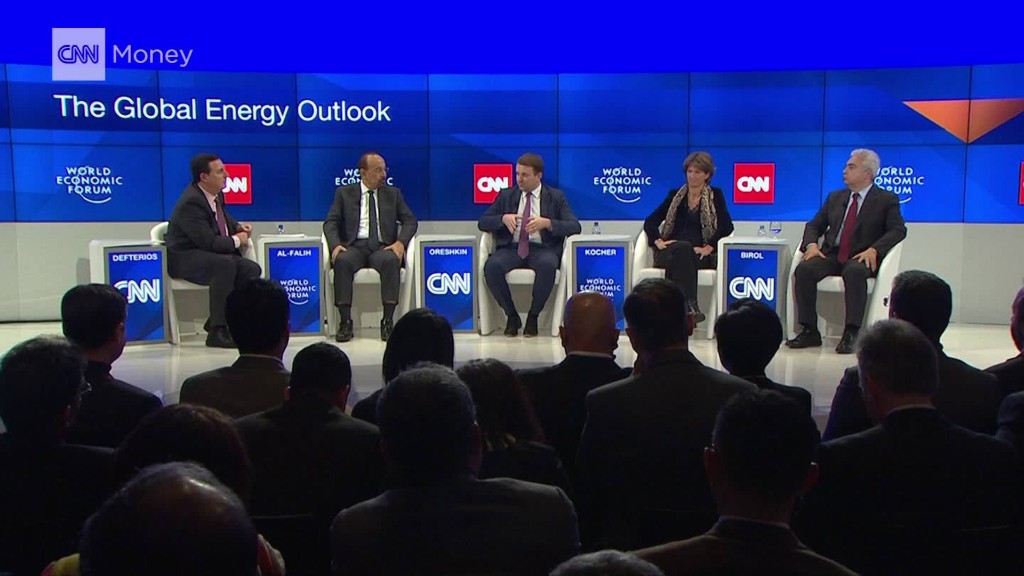 At the heart of the world's sustainable development goals lies one crucial statistic: By 2040, we will require at least 25% more energy than is currently produced to meet the needs of a rapidly growing, global population.
Keeping pace with this demand in a way that is both economically and environmentally sustainable is one of the central challenges of our time and was the focus of the world's largest gathering on sustainability in Abu Dhabi last week.
The good news is that the world has already made substantial progress over the past five years towards a sustainable energy future.
There has been remarkable growth in wind and solar power, driven by rapidly falling costs. From 2010 to 2015, total solar capacity worldwide increased fivefold and wind power more than doubled. As the economics of wind and solar continue to become more attractive, the growth rate of both will accelerate.
Yet, as renewables have risen, hydrocarbons are also playing a vital role in responsibly providing the world's energy. Natural gas, in particular, has emerged as a primary source of low emission, low cost power.
Related: Big OPEC oil producer is spending billions to go green
The potential for wind, solar and natural gas working together is only now being fully understood. In the right formula, they can be combined to supply sufficient sustainable energy. It works like this: wind and solar only generate electricity when the sun is shining or the wind is blowing. That means there needs to be another power source -- a base load that can always be relied on, regardless of weather conditions.
Natural gas is now the most abundant, clean-burning form of base load power. At the same time, renewable supply tends to peak, and be most cost competitive, when demand for electricity is at its highest. Wind and solar can thus trim the cost of power when it is most expensive, resulting in a significant economic benefit.
Related: Saudi oil minister: I don't lose sleep over shale
Rather than working in competition, renewables and hydrocarbons are now maximizing the economic productivity of one another. The more renewables we use, the more hydrocarbons can be diverted to create higher value products or used to supply the world's growing energy demand.
This integrated model, driven by a compelling economic case, is what's ultimately driving sustainable development today and will ensure global energy security for decades to come.
In fact, there's evidence that renewables and natural gas have already begun to stabilize or reduce carbon emissions in the world's largest economies -- the U.S. and China -- for the first time in the industrial age.
Related: 15,000 mosques are going green
U.S. emissions in 2015 were 12% below 2005 levels as a result of the gas/renewable power combination. Conversion to natural gas has had an equally profound impact on economic growth. In 2015 alone, gas added $190 billion to the US economy, 1.4 million jobs, and $156 billion in disposable income.
In the Gulf region, where there is no shortage of kilowatt-hours from the sun, we recognize that it makes perfect economic sense to combine renewable and traditional forms of energy. For over 75 years, our region has been the leader of the hydrocarbon industry. Today, we are extending our reach to become a global hub and center of gravity for all forms of energy.
While oil and gas will remain critical drivers of the global economy for decades to come, we see the immediate and long-term advantages of a fully diversified energy mix. This belief lies at the core of the United Arab Emirates' recently announced 2050 Energy Strategy.
Around the world, we are seeing similar policies take root and bear fruit, bringing together developed and developing nations around a single unifying cause: a sustainable energy future.
-- Dr. Sultan Ahmed Al Jaber is a minister of state in the government of the United Arab Emirates. The opinions expressed in this commentary are solely those of the author.