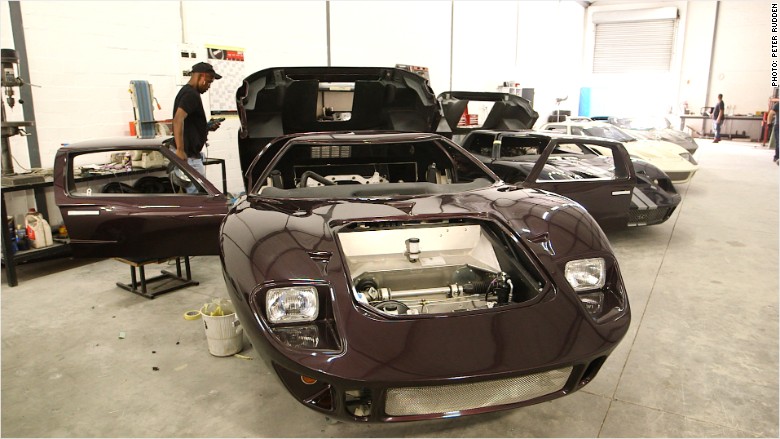 In South Africa, a small company is bringing racing history to life.
Cape Advanced Vehicles is building replicas of the iconic Ford GT40 using the same body molds that were used to produce the original version of the legendary track car.
Production started in 1999, and the replicas quickly became a hit with "car nuts" around the world, according to CAV CEO Jordi Reddy.
Buyers were eager to grab a piece of the GT40's race legacy. The original Ford (F) model did the impossible, defeating Ferrari in four consecutive runnings of the grueling 24 Hours of Le Mans starting in 1966.
It was the first major win for an American manufacturer on the European circuit.
Cars from that era remain very popular. But they're very hard to find and extremely expensive.
Ford, recognizing the demand for the classic car, now produces a limited-edition version of a modern GT40. But it costs roughly $400,000.
That's where CAV comes in.
Despite being hand assembled, the replicas are accurate reproductions of the original GT40.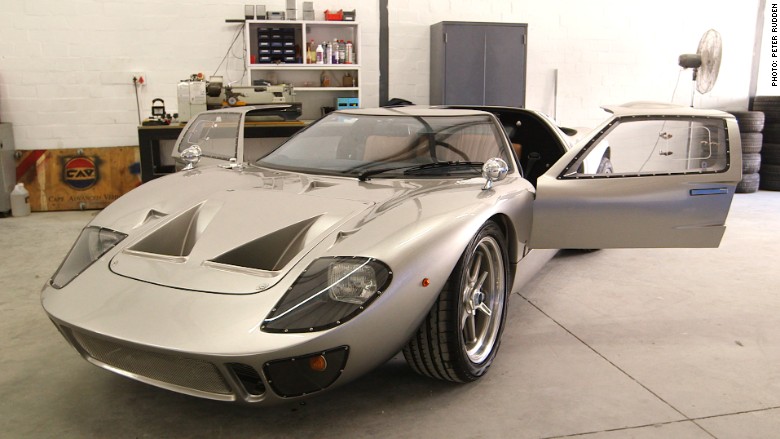 Reddy said the company's stainless-steel monocoque chassis are the "only kind in the world," and feature improved ergonomics on the track and road.
Local manufacturers custom-make 80% of the components used in the replica.
CAV's GT40 is offered with a modern Ford V8 engine, but some prefer to buy customized engines in their home market.
With only eight people in its workshop, the automaker exports 15 cars a year. But it recently doubled its production capacity to meet keep up with growing demand.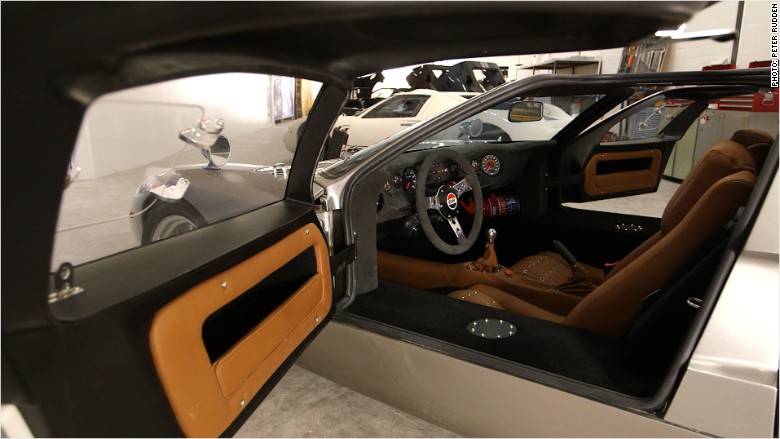 CAV exports to the United States, Canada, Europe, Britain, Australia and the United Arab Emirates.
CAV is one of five companies in the world that are manufacturing replicas of the GT40.
The price tag for a bespoke CAV model ranges from $100,000 to $130,000.
Reddy said that building cars in South Africa gives him a competitive edge.
The country has a long history of auto manufacturing. Automakers including BMW (BMWYY), Volkswagen (VLKAY), Mercedes Benz (DDAIY), Ford, Toyota (TM) and General Motors (GM) have plants in the country.
According to the Department of Trade and Industry, the automotive sector accounts for 7.2% of South Africa's economy, and almost 35% of the country's manufacturing.
For Reddy, the advantage is all about the availability of "niche" skills that help bring the American beauty roaring back to life.