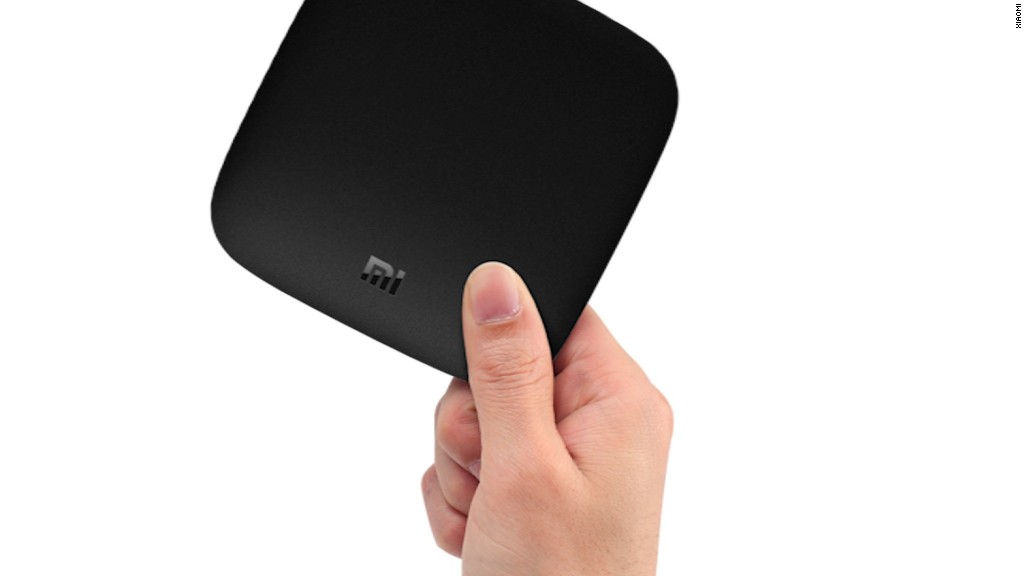 Xiaomi's breakneck pace of growth has claimed a high-profile casualty: Hugo Barra is leaving the Chinese company to return to Silicon Valley.
The former Google executive, who helped the little known smartphone maker earn comparisons with Apple, said Monday he would leave Xiaomi in February to be closer to friends and family.
"The last few years of living in such a singular environment have taken a huge toll on my life and started affecting my health," Barra said in a Facebook post. "Seeing how much I've left behind these past few years, it is clear to me that the time has come to return."
Barra made headlines in August 2013 when he left his job as vice president of Google's (GOOGL) Android to join Xiaomi as international vice president charged with leading an aggressive push into global markets.
In the years that followed, the company not only topped the Chinese market but also expanded into markets such as India, Indonesia, Singapore, Malaysia and Brazil. Its offerings have expanded beyond smartphones to laptops, air purifiers, smart televisions and several other products.
Related: These smartphone makers are beating Apple in China
Just 10 days ago, Xiaomi founder Lei Jun admitted the company had tried to grow too fast. He said it needed to slow down to "ensure sustainable growth for a long-term future."
In 2014, the Beijing-based private firm was knocking on Apple (AAPL)'s door. Smartphone sales topped 60 million and the company had a valuation of $45 billion.
But domestic rivals Huawei, Oppo and Vivo soon surpassed Xiaomi in smartphone sales, and by early last year analysts were flagging concerns about the company's decline. Supply chain problems didn't help.
Xiaomi now has less than 10% of the Chinese market, and those three domestic rivals have also pushed it out of the global top five, according to the latest rankings by research firm IDC.
Still, Barra expressed pride at what he called the "greatest and most challenging adventure" of his life.
"Xiaomi is in a very good place on its global expansion path," he said. "If there was ever going to be a good time for me to come back home, that time is now."
The Brazilian executive said Lei has asked him to remain an advisor to Xiaomi.
Related: Nokia is trying to make a smartphone comeback, starting in China
In a Facebook post of his own, Xiaomi co-founder and president Bin Lin thanked Barra for helping turn the Chinese brand into a global player. He also announced that senior vice president Xiang Wang — a former Qualcomm (QCOM) executive who joined Xiaomi in 2015 — will lead the company's global expansion efforts.
As for what Barra will do next?
"I will take some much needed time off before embarking on a new adventure back in Silicon Valley," he said.