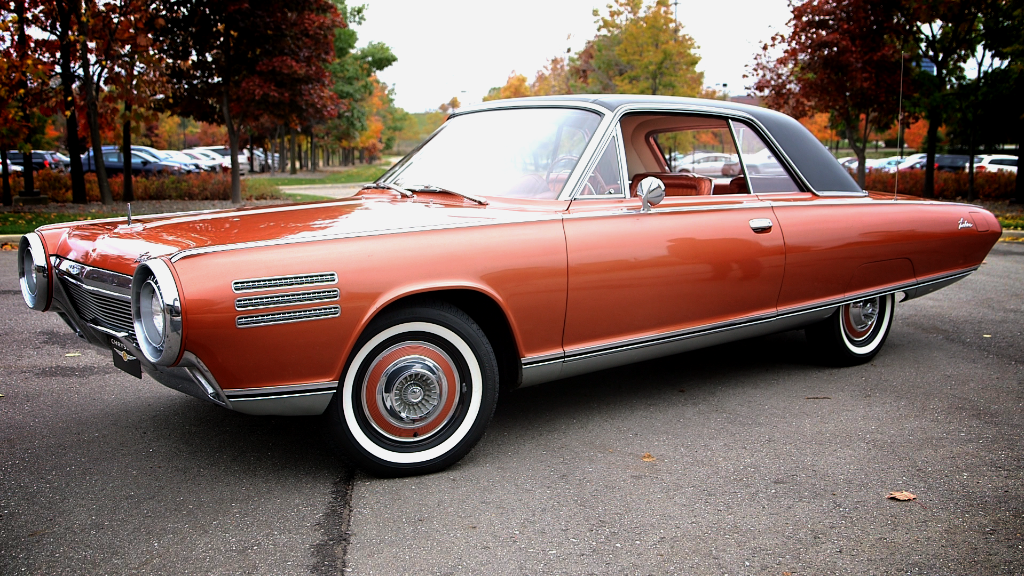 General Motors paid over $1.3 million over the weekend to buy back a bullet-shaped single seat experimental car the automaker had built and used in the early 1960s, GM confirmed on Tuesday.
The car, called CERV I, was purchased at a Barrett-Jackson auction in Scottdale on Saturday. The fact that GM had bought the car was first reported by the Web site CorvetteBlogger.com.
CERV I, for Chevrolet Engineering Research Vehicle, was developed in 1959 and 1960 to test and develop a variety of suspension and chassis components. It was the brain child of legendary GM (GM) engineer Zora Arkus-Duntov. He was the man largely credited with taking the Chevrolet Corvette from a nice looking, but otherwise unremarkable, little convertible to a genuinely competitive sports car.
Though it looked like an open-wheeled race car, the CERV I never actually raced since GM did not allow involvement in racing at the time. The closest it got was when Duntov drove some demonstration laps in the car before the 1960 U.S. Grand Prix.
The car was originally equipped with a light weight 350 horsepower V8. Duntov later installed a more powerful engine. It has a four-speed manual transmission. It was, at least once, driven to a top speed of 206 miles an hour.
The $1.3 million price paid by GM includes a 10% commission for Barrett-Jackson. GM will add the CERV I to its Heritage Collection in Sterling Heights, Mich. The Hertitage Center is, essentially, an invitation only museum of important GM cars open only to GM employees, their families and invited guests.
A later GM test car called CERV II was sold by RM Auctions in 2013 for $1.1 million. It is not clear who purchased that car.