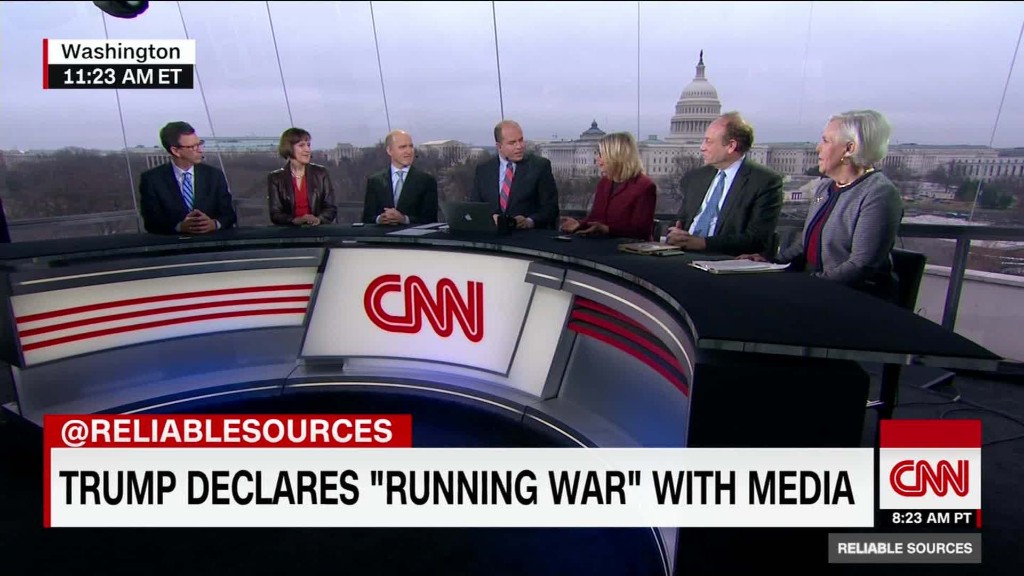 White House counselor Kellyanne Conway says that recent threats have forced her to receive an extra layer of security, and she apparently blames the news media.
"Because of what the press is doing now to me, I have Secret Service protection," Conway told Fox News host Sean Hannity in an interview that aired Monday. "We have packages delivered to my house with white substances."
Joe Casey, a spokesman for the Secret Service, confirmed that Conway is receiving protection from the agency. Conway did not respond to a request for comment.
Related: 'Alternative facts': Why the Trump team is 'planting a flag' in war on media
The interview with Hannity, a reliable booster of President Donald Trump, provided Conway another opportunity to re-litigate a White House pool report on Friday that falsely said a bust of Martin Luther King, Jr. had been removed from the Oval Office.
Time magazine's Zeke Miller, who was responsible for the report, quickly sent a correction to the press corps and apologized to his colleagues.
"I don't say his name publicly because I don't want him to get attacked like I do," Conway told Hannity, referring to Miller.
"That is a shame," she added, "and yes, I hold him to account for it."
Related: Trump says he has 'running war' with media, gets facts wrong, in CIA speech
Conway called it a "crime" that the flap over the MLK bust received "zero coverage," but the White House has strained to keep the matter in the public consciousness. Fox News has obliged, discussing the topic repeatedly since Saturday.
Trump called out Miller by name during a speech at the Central Intelligence Agency's headquarters on Saturday, declaring "a running war with the media." And after saying he "accepted" Miller's apology over the weekend, White House press secretary Sean Spicer scolded the reporter again on Monday.
"Where was the apology to the president of the United States?" Spicer said at his first press briefing. "Where was the apology to millions of people who read that and thought how racially insensitive that was?"
Related: Spicer's marathon first White House briefing: Lots of questions, few fireworks
In her interview with Hannity on Monday, Conway's complaints about Miller were paired with calls for a more harmonious relationship between the White House and the press.
"I consider myself someone who has good relations with the press, at least I think so," she said. "I think we have to have a free and open press. What I say about it is that this White House and the media are going to share joint custody of this nation for eight years, and we ought to be able to figure out how to co-parent."