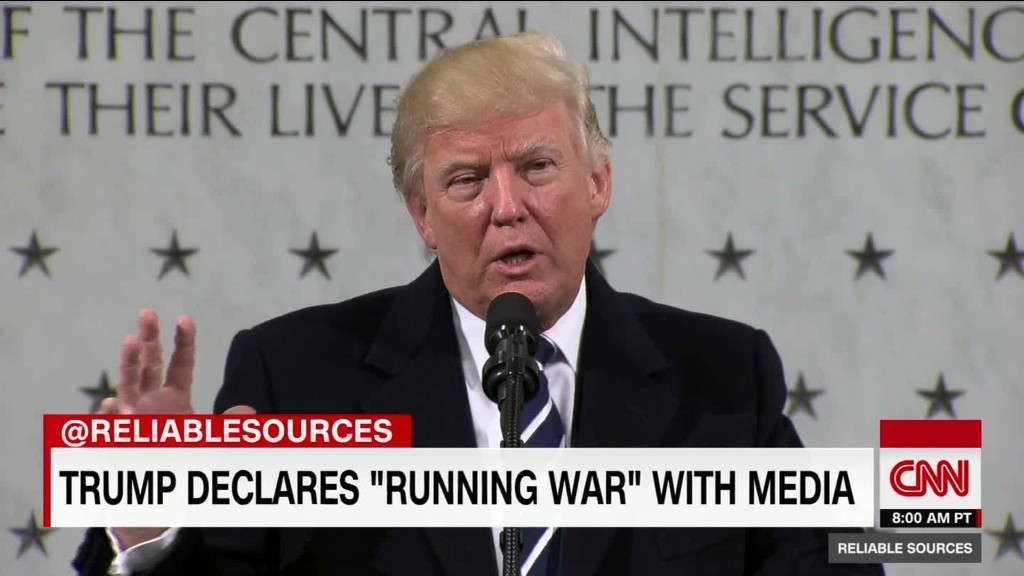 In his first days as president, Donald Trump has added two Breitbart staffers to his administration, highlighting his bond with the populist right-wing news outfit formerly run by his chief strategist Steve Bannon.
Julia Hahn, who covered immigration issues for Breitbart through an aggressively anti-immigration lens, has been named special assistant to the president, a source with knowledge of the matter told CNNMoney.
Sebastian Gorka, the site's national security editor and a policy consultant on Trump's presidential campaign, has joined the Trump White House in a yet-to-be-announced role, a source with knowledge of the matter confirmed. Business Insider, which was first to report the move, said Gorka will likely have a role on Trump's National Security Council.
The Trump administration did not respond to requests for comment regarding the hires. But the moves indicate that Breitbart, which praised and defended Trump throughout his campaign, now has an open door to his White House.
Hahn's hire also threatens to antagonize House Speaker Paul Ryan and other Republicans at a moment when they are looking to establish common ground with the new administration.
A former executive producer for Laura Ingraham, Hahn gained notoriety at Breitbart for attacking Ryan on immigration policy. In December 2015, she and Bannon co-authored an article titled "Paul Ryan Betrays America" in which they accused Ryan of "a total and complete sell-out of the American people masquerading as an appropriations bill."
When Hahn asked a panel of lawmakers around the same time if they would support a suspension of Muslim immigration into the United States, Rep. Raul Labrador, an Idaho Republican, shot back: "I don't answer questions from you, because you are not a truthful reporter."
Gorka, who has been with Breitbart since 2014, is the author of "Defeating Jihad" and served as a paid policy consultant on Trump's presidential campaign. He was also a Fox News contributor up until his appointment in the Trump administration.
At Breitbart, Gorka was an aggressive critic of President Barack Obama's handling of ISIS and other terrorist groups, often arguing that the Obama administration empowered America's enemies.
Gorka is also awaiting a court hearing in Arlington County Criminal Court relating to a January 2016 incident in which he was stopped by Transportation Security Administration officers for going through security with a 9mm handgun in his carry-on bag. That incident was confirmed by TSA and by the Metropolitan Washington Airports Authority, which confiscated his weapon and charged him with a weapons offense.
Court filings show that Gorka is now awaiting adjudication in Arlington County Criminal Court after accepting a guilty verdict without admission of guilt, or what's known as an Alford plea. The court date is scheduled for February 3.
Gorka, his defense attorney, White House press secretary Sean Spicer and White House spokesperson Hope Hicks all did not respond to multiple requests for comment regarding Gorka's pending court appearance.
-- CNN's Sara Murray contributed reporting.