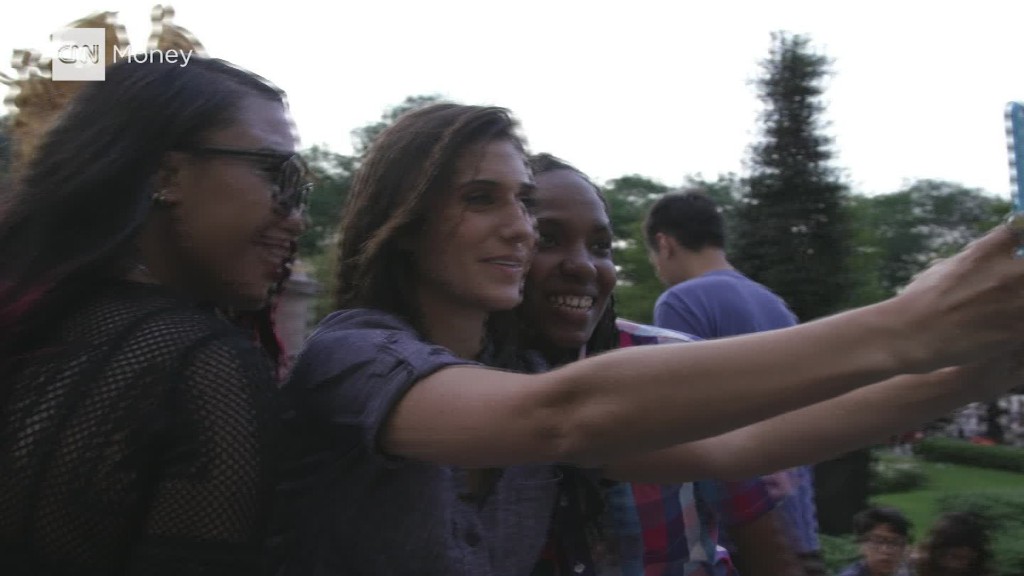 The latest Pokémon mobile game launched on Tuesday with little fanfare.
Described as a "strategy board game," Pokémon Duel lets you fight teams of six Pokémon characters with players around the world. And it has big shoes to fill -- last year, Niantic's Pokémon Go broke App Store download records.
But it's likely Pokémon Duel won't have the same impact as Pokémon Go. While the latest app will appeal to fans of the franchise, Pokémon Go showed how mobile gaming can make you interact with the real world, thanks to augmented reality technology. Businesses promoted themselves as Pokémon hotspots, and a study from Microsoft found users were taking 26% more steps than usual.
Related: Pokemon Go could add 2.83 million years to users' lives
Augmented reality headsets like Microsoft's HoloLens promise to change the way we interact with people and spaces, but Pokémon Go's use of the technology showed its potential being seamlessly integrated into our lives.
Meanwhile, Pokémon Duel is just a standard smartphone game that's available for free on iOS and Android.