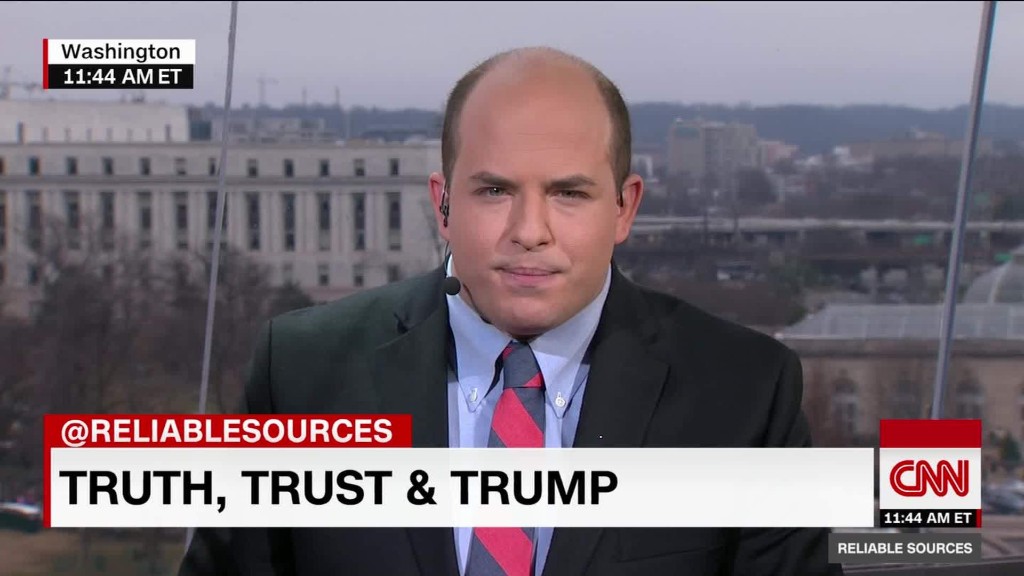 Almost every media outlet from left to right, from Salon to Fox News, has debunked President Trump's claim about millions of illegal votes being cast in the 2016 election.
Almost.
Trump has a happy enabler at Infowars, a right-wing web site that traffics in conspiracy theories and fear-mongering.
The site, led by radio host Alex Jones, has echoed Trump's baseless assertions. "Rampant election fraud in the United States is no secret," the site said on Wednesday, contradicting the consensus view of experts who say fraud is very rare.
After White House press secretary Sean Spicer said that Trump believes the massive illegal voting myth based on "studies and evidence people have brought to him," some observers speculated that Infowars might have been a source for the president.
(Reports on Wednesday and Thursday suggest that the origin of Trump's incorrect belief, or at least the reason he is repeating it now, might be even more surprising. Trump apparently claimed in a meeting with lawmakers this week that the famed German golfer Bernhard Langer had been denied in his attempt to vote in Florida. Langer said Thursday that he in fact hadn't been turned away, but that a friend had. He also said that he did not relay the story directly to Trump, but instead "shared it with a person with ties to the White House.")
Related: How a tale of alleged voter fraud got from the golf course to the Oval Office
Jones has been an enthusiastic booster of the president and has repeatedly bragged about their relationship. As with everything Jones says, his bragging should be taken with a healthy dose of skepticism -- but during the Republican primary campaign, Trump gave Jones a half-hour interview via video link from Trump Tower.
"Your reputation is amazing," Trump told Jones at the time. "I will not let you down."
On Wednesday Jones claimed in an online video that Infowars had been offered press credentials by the new administration.
"Here's the deal, I know I get White House credentials, we've already been offered them, we're going to get them, but I've just got to spend the money to send somebody there," Jones said. "I want to make sure it's even worth it."
Hope Hicks, the White House's director of strategic communications, denied the claim on Thursday. "This is not true," she told CNN's Jake Tapper.
The White House Correspondents' Association referred requests for comment to the White House.
Although there is nothing stopping an outlet like Infowars from getting credentialed, and obscure and fringe outlets have received White House credentials in the past, it still would have been a sign of Jones' growing relevance.
Infowars has long been a form of "anti-media," purporting to tell its audience what other media outlets refused to report. Much of what it presents is misinformation wrapped in right-wing opinion.
It is a multimedia enterprise with audio, video and articles. Recent episodes of its web video shows have alleged that leftists are planning "terror attacks" for the inauguration and that Democrats are plotting "martial law."
In the past, Jones and other staffers have peddled many fringe conspiracy theories. Jones is an avowed 9/11 "truther" who has also said the Sandy Hook massacre was a hoax.
"The idea that the President of the United States would consider a conspiracy theorist like Alex Jones a 'news' resource for information is disturbing," said Kurt Bardella, a communications consultant and a former spokesman for Breitbart.
"It takes the notion of the 'blind leading the blind' to a an entirely different level and it's incredibly dangerous," Bardella said.
Infowars arguably benefited from Trump's ascension in 2016. Its traffic steadily rose in the summer and fall until Election Day, according to Quantcast data. Traffic declined after Trump won, but there was another surge in January around Inauguration Day.
Infowars has defended some of Trump's most notorious charges.
On Wednesday, for example, Jones tweeted out an Infowars story from November claiming that three million votes in the presidential election were cast by "illegal aliens."
Jones re-upped the story two days after Trump repeated the false claim about millions of illegal votes. Trump blamed his popular vote loss on "millions of people who voted illegally" back in November, and he stoked fears of a "rigged election" in the home stretch of last year's presidential campaign -- when his defeat by Hillary Clinton appeared certain.
Throughout it all, Infowars was there to provide oxygen to the lies.
"HILLARY CLINTON WILL TRY TO STEAL ELECTION WITH ILLEGAL VOTES," blared one headline on Infowars back in August.
About a month before Election Day, Infowars ran another story warning that "dead people and illegal immigrants are actually being registered to vote all over America."
The controversial Republican operative Roger Stone, an Infowars regular and longtime Trump loyalist, did his own part to raise doubts about the integrity of the election back in the summer.
"I think we have widespread voter fraud, but the first thing that Trump needs to do is begin talking about it constantly," Stone said in an interview in July.
On Wednesday, Stone guest-hosted "The Alex Jones Show."
At times during the campaign season, Jones tried to speak directly to Trump through his shows. At the end of July a video titled "An Emergency Message to Donald Trump" featured Jones imploring Trump to talk publicly about "Hillary's election fraud in the primaries."
In a rant that went viral last summer, Jones expressed some alarm at Trump's associations with establishment Republicans.
"I never expected Trump charging into a goblin's nest to not get some goblin vomit and schlop and blood on him," Jones said. "I just don't want to catch him in bed with a goblin."
Jones thought he had a hand in Trump's subsequent comments about election rigging.
"It is surreal to talk about issues here on air and then word for word hear Trump say it two days later. It is amazing," he said in mid August.
After the election, Jones insisted that Trump must have won the popular vote, and blamed "millions of illegals" for helping Clinton.
"At least five states have been stolen for Hillary," he said. "We're talking five, six, seven eight million people more voting for Trump if you look at the evidence in the popular vote than did. "
Four days later, Trump introduced his belief about massive voter fraud when he tweeted, "In addition to winning the Electoral College in a landslide, I won the popular vote if you deduct the millions of people who voted illegally."