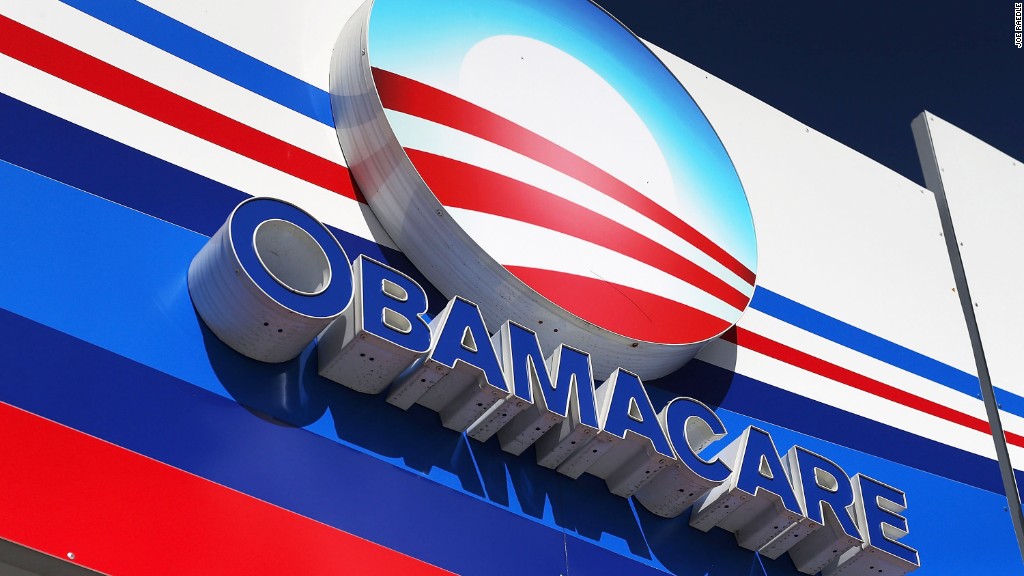 Looking at the website for the federal agency overseeing Obamacare, you'd never know Donald Trump is the president.
The homepage for the Health & Human Services Department, HHS.gov, still prominently advertises open enrollment for Obamacare, directing viewers to visit healthcare.gov to shop for and enroll in "an affordable health plan" for 2017.
When Trump took office last Friday, the White House website and @POTUS twitter handle quickly reflected the change in leaders. Agency websites, however, are slower to shift to the new administration. The homepage for the Environmental Protection Agency, which Trump has promised to overhaul, continues to feature a report on the Clean Air Act and a link to climate change information.
One of Trump's top priorities is repealing the Affordable Care Act. Only hours into his administration on Friday, he issued an executive order that seeks to undermine it.
Related: Trump issues executive order to start rolling back Obamacare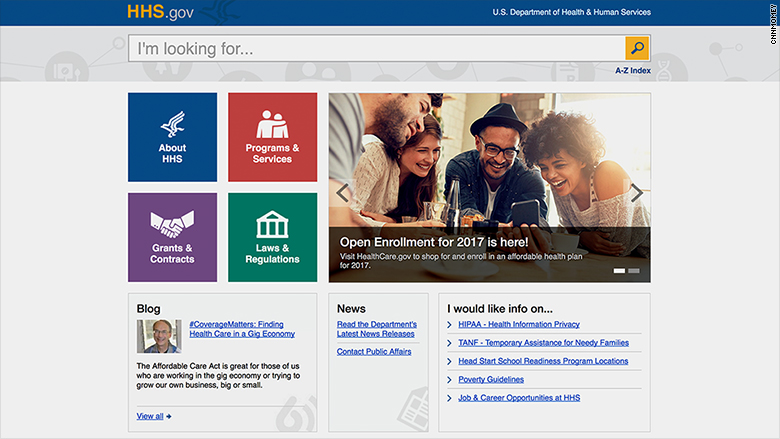 The agency site, however, continues to praise Obamacare -- at least as of Wednesday evening. It also features a blog post from a gig economy worker who says he was able to find coverage for $58 a month. The unnamed man used to work in the tech industry in San Francisco, but had to leave his job to care for his mother. He now works part-time delivering food on DoorDash, but needs insurance because he has a chronic condition that requires medication and lab tests.
"The Affordable Care Act is great for those of us who are working in the gig economy or trying to grow our own business, big or small," reads the link, which also uses the hashtag #coveragematters, one of the Obama administration's efforts to rally support for his signature health reform plan.
The agency has updated some pages on its site, including its leadership page. Sylvia Burwell, who served as former President Obama's health secretary, is no longer listed and most of those in top positions are designated as "acting."
"The pace of change picks up as new appointees come on board," said Mark Weber, the acting assistant secretary for public affairs.
Related: Medicaid takes center stage as Democrats grill Tom Price
Trump's pick for Health Secretary, Tom Price, has yet to be confirmed by the Senate. He went before the Senate Finance Committee on Tuesday. Senators are expected to vote on his nomination in coming weeks.