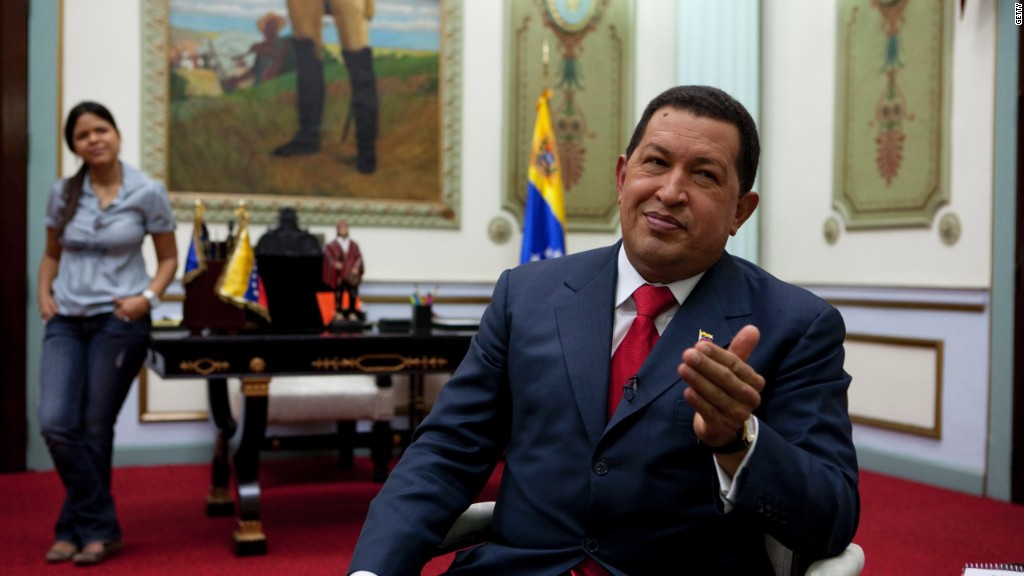 Two tweets badly bruised Mexico's already battered currency on Thursday.
"If Mexico is unwilling to pay for the badly needed wall, then it would be better to cancel the upcoming meeting," President Trump tweeted Thursday morning.
Shortly before 12 p.m. ET, Mexican President Enrique Pena Nieto did exactly that.
"This morning we have informed the White House that I will not attend the scheduled work meeting for next Tuesday with @POTUS," Pena Nieto tweeted.
Then the peso fell fast, going down as much as 1.4%, a significant decline in just a few hours. It recovered some of its losses, but remained down by more than 1%.
One peso is currently worth less than 5 cents.
Related: Trump threatens Mexico's biggest cash source
The Mexican peso is near an all-time low and Trump is a major reason why. His threats to use tariffs against Mexico, and to renegotiate a key trade agreement, NAFTA, have caused the peso to decline sharply since the election. The peso's decline is largely a reflection of investors' expectations for Mexico's economy.
But Trump's trade threats against Mexico also aren't good for U.S. workers, trade experts stress.
After all, 6 million U.S. jobs depend on trade with Mexico, according to the U.S. Chamber of Commerce. Disrupting trade with tariffs and new trade rules would risk U.S. and Mexican jobs, experts say.
And 40% of the parts in a typical Mexican import coming to the U.S. actually originate in America too. Supply chains running across Canada, the U.S. and Mexico tie workers' job fortunes together.
Related: 40% of a Mexican import is American
Plus, a weaker currency plays to Mexico's favor in some ways. It makes it easier for Mexico to sell its products to U.S. buyers because they become cheaper. To some extent a weak peso is an advantage while a strong U.S. dollar is a hurdle for U.S. companies that sell abroad because their products become more expensive for foreigners.
Still, the reason for the peso's decline -- Trump's trade threats -- would undoubtedly be bad for Mexico's economy if they become reality. It relies heavily on trade with America. Over 80% of Mexican exports come to the United States.
The peso has lost about 13% of its value since election day. Trump's threats have even caused Mexico's central bank to say its economic outlook has "deteriorated." Last week, the International Monetary Fund slashed its forecast for Mexico's economic growth to 1.7% this year. Last year, it grew 2.2%, according to Mexico's finance minister.