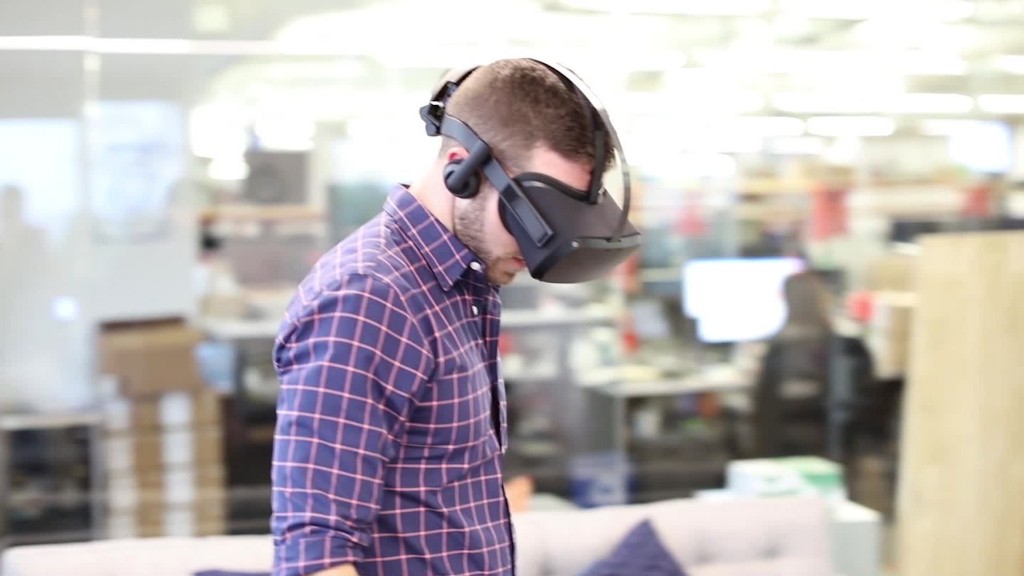 Hugo Barra is swapping China for Facebook.
After leaving Google (GOOGL) nearly four years ago to work at Chinese startup Xiaomi, the tech executive is returning to Silicon Valley to become head of virtual reality at Facebook (FB).
The social network's CEO, Mark Zuckerberg, announced the news in a post late Wednesday with a photo of the two men's virtual avatars posing in an office together, which he said seemed "fitting."
Facebook spent around $2 billion in 2014 to buy virtual reality gaming company Oculus VR, with Zuckerberg saying at the time it would help his company build a "new communication platform."
Related: Hugo Barra quits Xiaomi
He reiterated that view on Wednesday, declaring that virtual and augmented reality will "enable us to experience completely new things and be more creative than ever before."
Barra has a strong resume in the global tech industry.
At Google, he helped develop the Android operating system. He left in mid 2013 to lead the international expansion at Xiaomi, a Chinese smartphone maker that's been compared with Apple but has also struggled to manage its rapid growth.
Barra announced earlier this week that he would be leaving Xiaomi to return to the U.S., saying that "the last few years of living in such a singular environment have taken a huge toll on my life and started affecting my health."
Related: The 'Apple of China' admits it grew too quickly
He said he'd be taking "some much needed time off before embarking on a new adventure back in Silicon Valley."
That new adventure will involve bringing virtual reality to millions of people around the world.
Barra said he will begin his tenure at Facebook a "couple of months" from now.
"I look forward to building the future of immersive technology," he added.