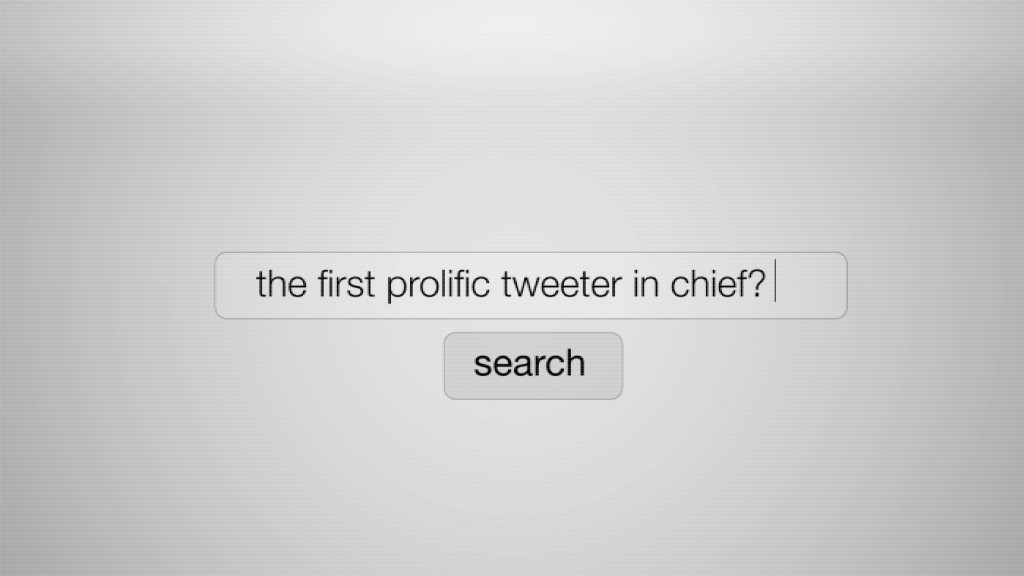 "Don't worry, I'll give it up after I'm president. We won't tweet anymore, I don't think. Not presidential."
That's what candidate Donald Trump told an audience back in April.
President Trump, however, is tweeting a different tune now that he's in the White House, saying at his inaugural ball that the social network is a way of bypassing the "dishonest media."
Trump isn't the first world leader to make Twitter (TWTR) a preferred method of communication.
Related: Americans to Trump: Delete your Twitter account
The title of first prolific tweeter in chief goes to former Venezuelan President Hugo Chávez.
Chávez' messages online were a lot like his public declarations offline: bombastic, nationalistic, often entertaining and nearly always ending in exclamation points!!!
He joined Twitter in 2010 and used his account to tweet everything from political mandates to mundane details.
"Just ate a tremendous bowl of fish soup," read one midday tweet in 2012. "Sorry, if you haven't had time to eat lunch yet."
Related: Twitter apologizes for botched @POTUS account transfer
Chávez, who died in 2013, once said he had 200 aides helping him read the thousands of messages he received daily. But the posts from his account always appeared to come from Chávez directly.
He used social media to send orders to his ministers to respond directly to citizens' tweets: "@YosmardeSalazar: Minister Tarek will call you. Urgent Tarek!!"
The Venezuelan leader's Twitter handle was @ChavezCandanga, which means "mischievous Chávez."
He would announce meetings with other leaders like Cuba's Raúl and Fidel Castro on his account. And casual tweets like "Off to Brazil" were often the first way the press found out about official state visits.
Related: Hacker warns Trump to fix his security settings on Twitter
Chávez went as far as using Twitter to taunt other countries: "I want to add to what was said by our friend the Russian Prime Minister, Vladimir Putin: The United States is a true parasite of the world economy!"
His broadsides even drew a response via Twitter from the Colombian president at the time, Álvaro Uribe: "I ask President Hugo Chávez to stop being a coward hurling insults remotely."
Toward the end of Chávez' battle with cancer, he sought treatment in Cuba. But the tweeting continued, including a budget approval for garbage pickup back in Caracas.
At one point, Chávez was no longer visible on television or radio, but his Twitter account remained active.
Related: Trump's Chicago tweet is another response to cable news
That lead some Venezuelans to speculate whether Chávez was even still alive. Many wondered if the country was being run via mandates on Twitter from him or someone else.
The final tweet came in February 2013: "My faith in Christ continues and as does the trust in my doctors and nurses. Ever onward to victory! We will live and win!"
Then Chávez' account went dark until the government announced his death the following month.
His Twitter account and all of its messages remain online.