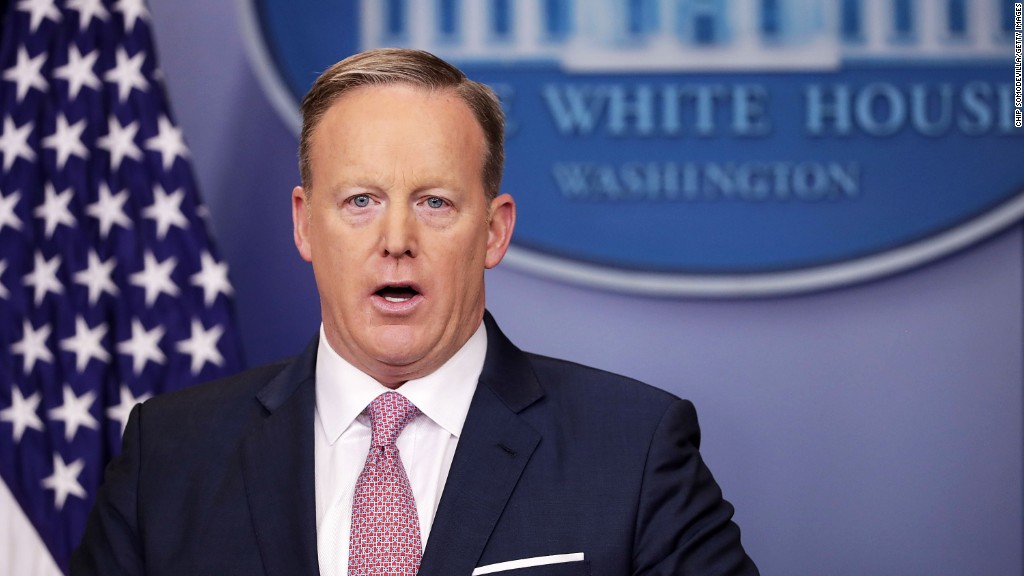 Get ready to pay more for beer and tomatoes if Donald Trump gets Congress to approve a tax on Mexican imports.
His press secretary Sean Spicer said Thursday that one way to get Mexico to pay for a border wall would be to impose a 20% tariff on goods imported from there. Such a tax would fall on a wide variety of products.
There's no question America imports a lot of cars and car parts from Mexico. The U.S. brought in $21.5 billion worth of motor vehicles from Mexico in the first 11 months of last year, accounting for 8% of total imports from Mexico, according to the U.S. Commerce Department. Auto parts, the single largest product imported from Mexico, reached about $51.6 billion through November, and accounted for 19% of all products shipped from Mexico.
Related: Remove car imports and and the trade gap with Mexico disappears
But the United States gets a whole lot more than just cars and parts from its southern neighbor. It is our third largest supplier of goods overall, according to the Office of the United States Trade Representative.
The imports include finished items that can hit store shelves or showrooms and parts that American manufacturers use to produce other goods, said Robert Lawrence, a professor of international trade and investment at Harvard's Kennedy School of Government. Mexican auto parts are found in virtually all 11 million cars made in the United States. We also import a lot of oil from Mexico - about 200 million barrels in the first 11 months of 2016, at a cost of about $7 billion.
Related: A 20% Mexican tariff would pay for the wall. But it would hurt Americans
It's not clear whether Congress will go along with a tariff on Mexican goods, or whether Trump will go ahead with the threat. During his confirmation hearing last week, Steven Mnuchin, Trump's nominee to be treasury secretary, said he in no way wanted to impose a broad tariff on all Mexican goods, only a tax aimed at companies that shift jobs south of the border. "That couldn't be further from anything he'd possibly consider," he said when he was asked about a tax on Mexican goods. And the White House soon walked back Spicer's remark on Thursday.
But even the threat of an additional levy on products can send shivers through American firms. And it would interfere with the vast supply network between the two countries, Lawrence said.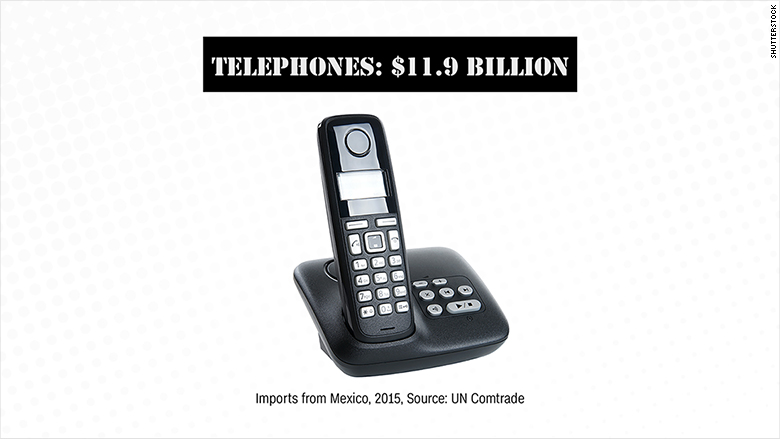 American companies import a lot of computer and electronic equipment, from monitors to telephones to insulated wires to electric generators. These are among the top 30 products brought in from Mexico, according to the United Nations Commodity Trade Statistics Database.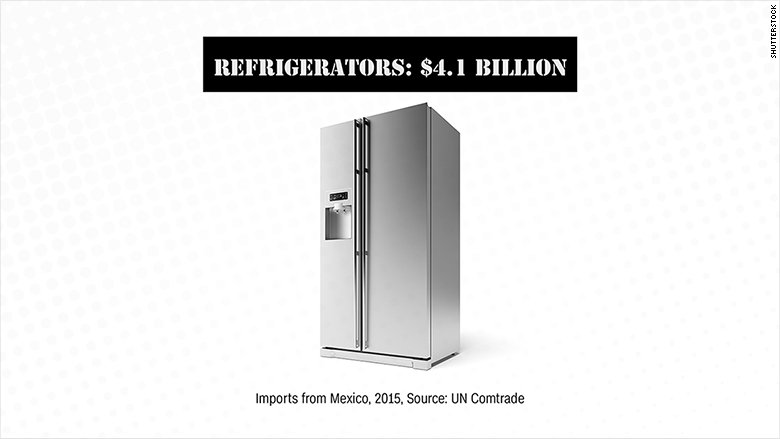 Another major source of Mexican imports are appliances, including refrigerators, air conditioners and centrifuges.
One of Trump's biggest public relations victories since the election was getting Carrier to keep an Indianapolis furnace factory from moving to Mexico, saving about 800 jobs.
But Carrier and its parent, United Technologies (UTX), is still going ahead with plans to move about 1,300 other Indiana jobs to Mexico.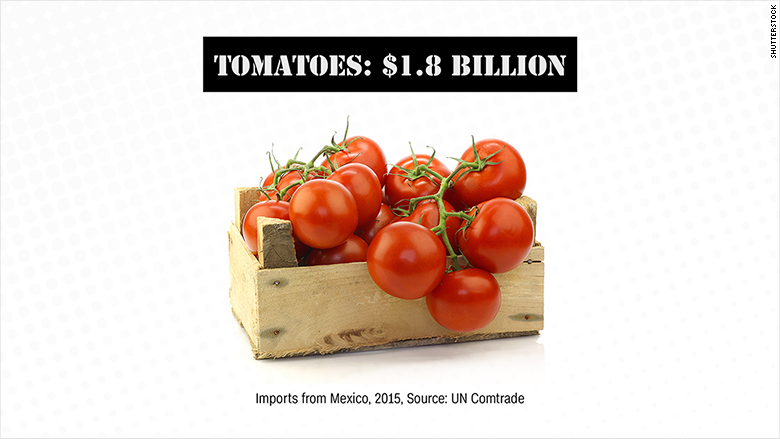 Mexico also grew $21 billion of agricultural products shipped and eaten in the U.S. in 2015, making it our second largest supplier.
Among the most popular are avocados, tomatoes and berries. We bring in $4.8 billion of fresh vegetables, as well as $1.7 billion in snack foods and $1.4 billion in processed fruit and vegetables, according to the nation's trade representative.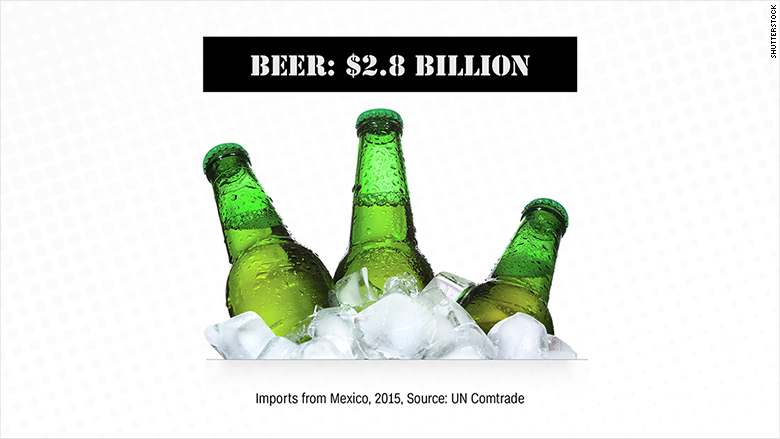 And then there's that Mexican beer that Americans love so much. Corona. Modelo Especial. Dos Equis. The U.S. imported $2.8 billion of beer from Mexico in 2015, according to the U.N. database, making it the 15th most popular import.
This vast array of items could be subject to a 20% levy if Trump makes good on his threat.
"The notion that a 20% tariff is a way of forcing Mexico to pay for the wall, it's just a falsehood. It's a way of forcing American consumers to pay for the wall," says Edward Alden, a trade expert at the Council on Foreign Relations.
Besides driving up prices for consumers, a tariff could also hurt American jobs -- 40% of the parts in a typical Mexican product originate in the United States, according to the Commerce Department, so cutting down on those imports could cut down on demand for those American parts.
-- CNNMoney's Patrick Gillespie contributed to this report