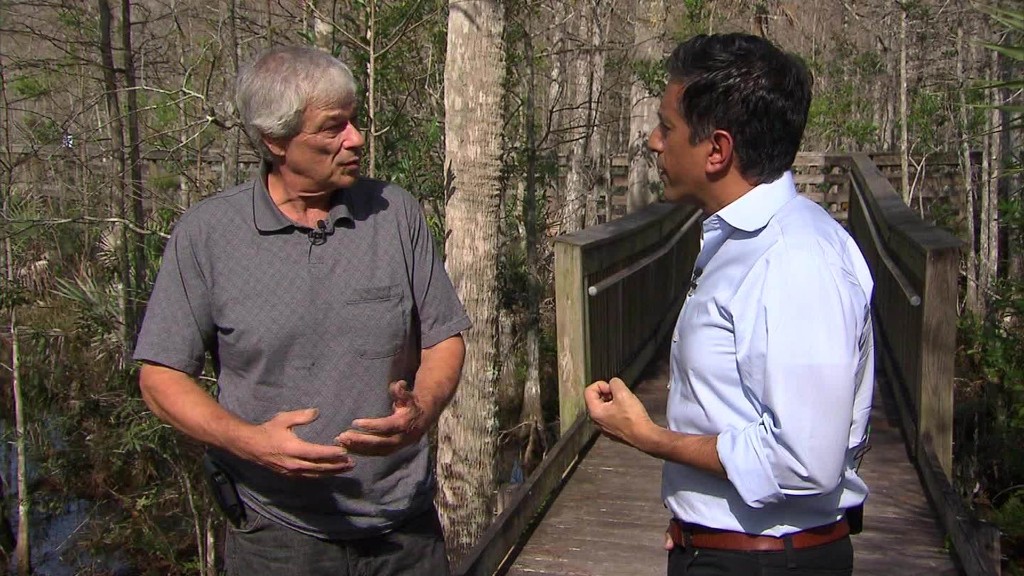 The Trump administration has halted up to $5 million worth of Obamacare advertising in the crucial days ahead of the final enrollment deadline on Jan. 31.
"We aren't going to continue spending millions of taxpayers' dollars promoting a failed government program," a Health and Human Services Department spokesman said. "Once an assessment was made, we pulled back the most expensive and least efficient part of this massive ad campaign, which was set to run over the weekend."
The money will be returned to the U.S. Treasury, the spokesman said.
The Obama administration had a roughly $75 million contract with a private advertising firm to promote open enrollment, which began Nov. 1. The final $4 million to $5 million of television and radio ads were pulled.
Some television spots, however, could not be canceled and will continue to air. Also, open enrollment information remains available through the web site, emails, robo-dial calls, Twitter and other online sites. Agency personnel continue to answer all emails and phone calls related to enrollment questions.
An email stressing the final enrollment deadline was sent out by the federal exchange, healthcare.gov, on Friday. It noted that most consumers are eligible for subsidies and can find plans for $50 to $100.
Still, the move could dampen final enrollment numbers for 2017. Outreach is critical in the final days of the enrollment period to remind consumers -- particularly younger ones -- of the deadline. Sign ups typically surge during this time. A year ago, nearly 700,000 people selected plans a week before the final deadline.
More than 11.5 million people had signed up for coverage through the federal exchange and the 12 state-based exchanges, as of Dec. 24, according to federal data. That was 286,000 more than the comparable time a year ago.
Related: Obamacare remains popular, with 11.5 million sign ups so far
The Obama administration in October projected some 13.8 million people would sign up for plans during open enrollment, which began Nov. 1. Enrollment isn't final until consumers pay their first month's premium.
President Trump, however, has made it clear that he intends to dismantle the law as soon as possible. Hours after taking office, he signed an executive order aimed at weakening Obamacare. Congress has begun the process of repealing major provisions of the law, but remains divided over how to replace it.
Related: Trump issues executive order to start rolling back Obamacare
Even if lawmakers repeal parts of Obamacare soon, the program will likely remain in effect for another year or two to give government agencies and insurers time to adjust. The Trump administration has promised a "smooth transition" during this period.
Insurers, who are already skittish about participating in the exchanges next year, responded to the ad cancellation by stressing the importance of open enrollment.
"Every American deserves coverage, and open enrollment is the best opportunity people have to get coverage that gives them access to high-quality care," said Kristine Grow, spokeswoman for America's Health Insurance Plans, the industry's main lobbying group. "At a time when the individual market faces challenges, we need as many people as possible to participate - so that costs go down for everyone."
"Balancing out the risk pool is an important action that can be taken now to help stabilize the market, improve affordability, and send strong signals as health plans develop their products for 2018," she continued.
The advertising campaign, which was planned prior to the election, included promotions on television, as well as YouTube, Instagram, Facebook and the social gaming platform Twitch. Former HHS officials were focusing on getting more young adults to sign up since they are often healthier and offset the higher costs of older enrollees.
A source with knowledge of the matter told CNN on Friday that HHS pulled its ads from Facebook on Thursday.
The abrupt end to the advertising campaign did not affect the federal exchange website, healthcare.gov, which continues to operate and accept new applications. Also, the agency's website continues to direct viewers to enroll in "an affordable health plan" at healthcare.gov.
Former HHS officials and supporters of the law were angered by the Trump administration's move.
"The Trump administration's outrageous decision tonight to sabotage open enrollment will mean coverage could cost more next year and insurers could drop out of the marketplace," said Kevin Counihan, former CEO of Healthcare.gov. "Having health insurance is still law of the land. If the president and Republicans in Congress want to change that, they should come up with a plan and show it to the American people, rather than depriving Americans of the chance to sign up for coverage and financial assistance they remain eligible for."
Ron Pollack, executive director of health care advocacy group Families USA, called the action "mean-spirited," noting the ads were already paid for. "It belies President Trump's promise that he wants to make sure everybody gets health care," said Pollack.
Related: Federal agency website still praises Obamacare
The Obama administration boosted outreach efforts last fall in hopes of enticing more people to sign up for coverage, recognizing that enrollment was critical to the program's stability. HHS officials doubled down after Trump's victory, hoping that larger enrollment figures would make it harder for Republicans to repeal the landmark health reform law.
Younger consumers also make coverage decisions closer to the deadline, so these final reminders prompt them to sign up, said Leslie Dach, a former senior official at the agency.
In addition to the TV and online promotion, the agency was scheduled to send more than 10 million mailings, targeting people who were recently uninsured, recently lost coverage or sought coverage in the past through the federal exchange, Healthcare.gov, or a state Medicaid program.
The messaging focused on affordability, highlighting the availability of subsidies to lower- and moderate-income enrollees, and on deadlines to enroll. Also, it reminded consumers about the penalty for remaining uninsured, which is $695 or 2.5% of income, whichever is higher.