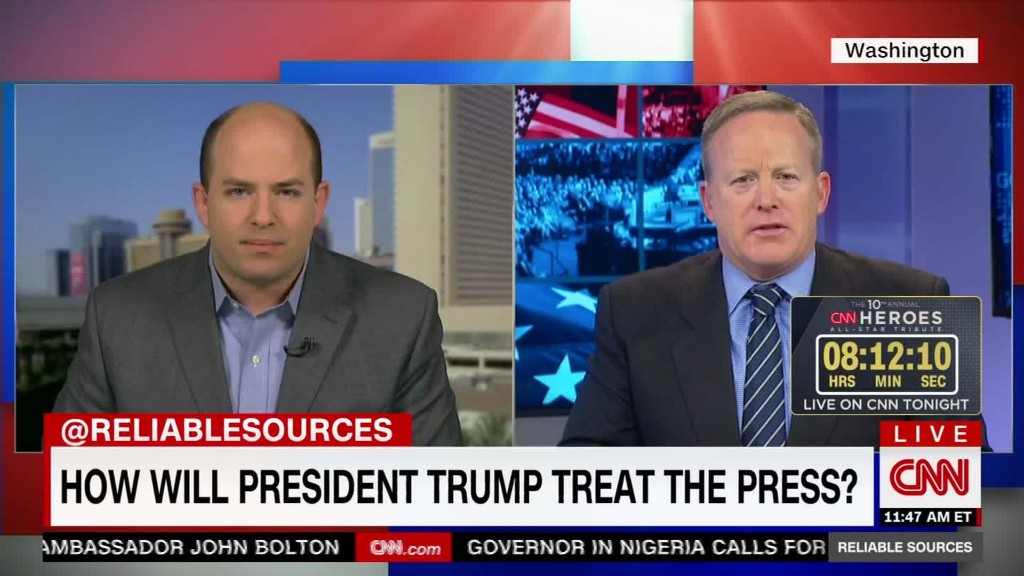 Nick Pappas always thought Donald Trump was "dangerous," but it wasn't until Trump won the election and tweeted about expanding the United States' nuclear arsenal that he felt the need to push back directly.
"America has just elected a human weapon of mass destruction," Pappas wrote in one of two replies to Trump's nuclear tweet, each of which was favorited by thousands of users.
This kicked off a new form of political opposition for Pappas, a comedy writer based in New York. After Trump tweeted about the "ungrateful traitor" Chelsea Manning or why the U.S. should improve its relationship with Russia, Pappas would be there tweeting back.
"I try to take time to write something that elicits an emotional response," Pappas told CNNTech. Twitter (TWTR), he says, "is like a continuous online rally for him, so replying is a lot like protesting at his rally."
Some may criticize this as useless armchair political opposition, or worse, disrespectful to the president. But Pappas is just one of many comedians, politicians, celebrities and citizens who are trying to use Trump's favorite communication platform against him.
On any given day, you might see former Mexican president Vicente Fox tweeting expletives at Trump's Twitter account about the border wall or find actor Alec Baldwin replying directly to Trump's criticisms of Saturday Night Live.
Related: Trump's FCC may try to roll back net neutrality. Here's why that matters
The replies section of Trump's tweets is typically teeming with anti-Trump bots, parody accounts and real people lobbing zingers at the president and his supporters.
This week, the Twitter resistance grew to include dozens of "alternative" government accounts tweeting criticism of Trump after his administration cracked down on the social media activities of certain agencies.
"Twitter has a lot to do with Trump's appeal, and therefore it's a very logical space for resistance," says Ethan Zuckerman, director of the Center for Civic Media at MIT. "You're starting to see these ... accounts that basically say, 'Hey, Mr. President, you value this medium that allows you to speak directly to the public. Turns out we can do that just as well as you can.'"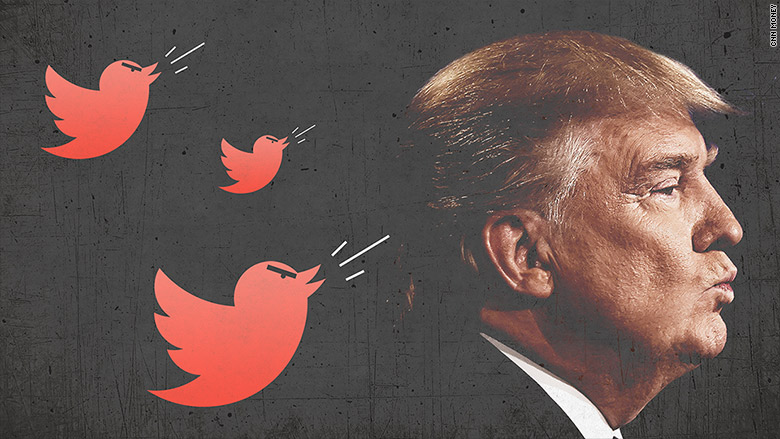 Representatives for the White House did not immediately respond to a request for comment. Twitter declined to comment.
The goals vary for Trump's Twitter critics. Some hope to disrupt what they see as propaganda by fact checking and criticizing Trump's tweets in real time. Others hope to get the attention of the media, President Trump's staff and maybe even the president himself.
"I know that he obviously looks at the people who tweet at him a lot," says Danielle Muscato, a transgender activist who went viral with a series of tweets directed at Trump in December. "I think the ones that get enough attention, that make the news, I assume if he's not seeing it directly, then he's briefed on it."
The idea that the president of the United States might read or care about someone's response on Twitter may not be as absurd as it sounds.
Trump is known to post his own tweets and periodically re-shares posts from obscure and sometimes controversial accounts that mention his Twitter handle @RealDonaldTrump.
Muscato says she typically spends 15 minutes a day looking at Trump's Twitter feed to figure out "what kinds of things to call out." She also checks his Instagram posts, but admits it's "unlike his Twitter, where I do believe a good number of tweets are coming from him personally."
Related: Hacker to Trump: Fix your security settings on Twitter
"Twitter has always been about cutting out the middleman so anyone can speak directly to their audience. Trump seems to be the first candidate to get that," says Josh Elman, a former product manager at Twitter.
So perhaps it shouldn't be surprising that the audience would want to speak back.
Even those who supported Trump during the campaign often tweet at the president to express their criticisms and urge him to change, as collected by the Twitter account @Trump_Regrets.
Walter Shaub, the director of the Office of Government Ethics, took a similar approach by having the agency's official account direct a series of congratulatory tweets at Trump to get him to divest from his businesses.
"I was trying to use the vernacular of the president-elect's favorite social media platform to encourage him to divest," Shaub said at an event this month. "This has been my view from that start."
Whether all the Twitter push back will have an impact on the president or his policies is unclear. Zuckerman, who focuses on media as a tool for social change, says the real effect may simply be to "make it clear that these are not ordinary times."