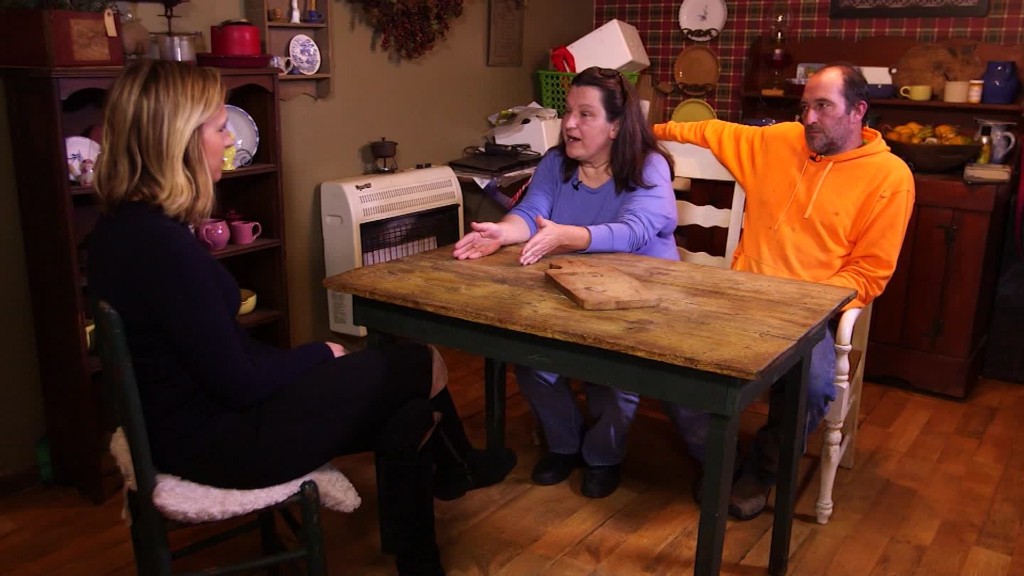 Steve Mays is an ardent supporter of President Donald Trump. So much so that it's his dream to see Trump visit his hometown.
He told CNNMoney that he supports Trump "probably more than I've supported any candidate for president since I've been able to vote."
Despite his passion for the president, even Mays is done with the president's obsession over voter fraud. His message: "Just move on."
Instead, Mays wants Trump to stay focused on jobs.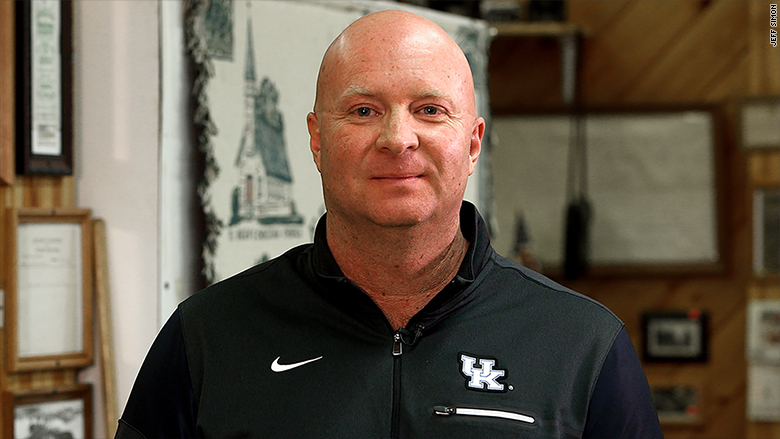 Mays is a Republican judge in Lee County, Kentucky, which went overwhelmingly (81%) for Trump.
Voter fraud is "the least thing I'm concerned about right now," Mays said. "[I'm] more concerned about the economy, which I think he is going to live on up to as president."
Trump claims that 3 million to 5 million people may have voted illegally in the election. There is no evidence of that.
But Trump won't let it go. He tweeted about it again on Friday and is considering ordering a "major investigation." Trump did lose the popular vote to Hillary Clinton by about 2.9 million votes.
Numerous Trump voters in Kentucky told CNNMoney this week that they are energized by his presidency and don't understand why he would want to second guess his victory with talk of voter fraud.
Before the election, polls showed that many Republicans were worried about an unfair election. Trump warned often of a "rigged" election. Then Trump won.
Another Lee County resident Leighandra Shouse put it this way: "I don't care" about voter fraud. The election "is over. Said and done ... I have more important things to worry about."
Related: Most Americans not benefiting from Dow 20,000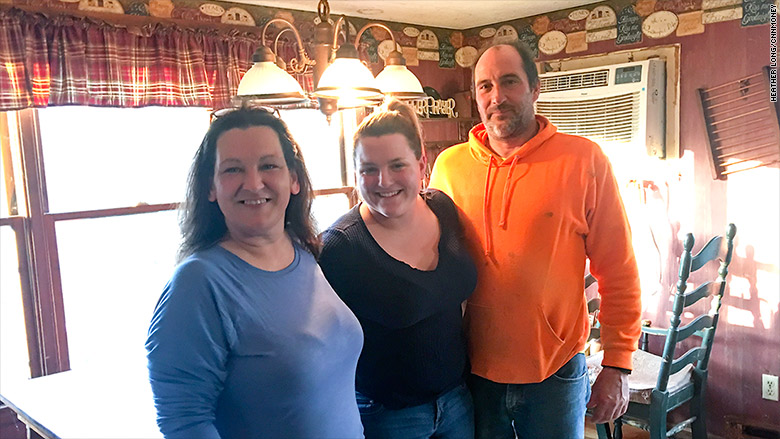 Shouse lives with her husband, three daughters and seven dogs in a modest cabin in the Kentucky hills. It's not uncommon to see her husband covered in paint and dust from his masonry job. He drives nearly two hours each day because he can't find work that pays over $11 an hour anywhere near their home.
It's tough to make ends meet and the couple are almost always behind on bills. She says she watches TV and wonders what it's like to be one of those people who go to Starbucks. She isn't even sure where the nearest Starbucks is.
The Shouses voted for Trump because of the economy.
"I think most of America lives like we do. That's why the election went like it did," she says.
Trump has given her hope that someone is finally going to improve the lives of working America. She knows her family is "poverty stricken," but they aren't on government aid.
Her daughters work two jobs. She runs a small painting business. They believe in hard work, but they also think toiling this much shouldn't leave families like theirs struggling with how they will pay bills.
"I think [Trump] is as frustrated as we are," Shouse says.
Related: U.S. economy grew disappointing 1.6% in 2016
Trump has vowed to create 25 million new jobs in the next decade. It would be the most of any president in U.S. history.
The Chicago Tribune ran an editorial earlier this week praising the new president for his economic policy: "What Trump got right on Day 1: The jobs agenda."
But by the end of the week, as the president shifted his focus to voter fraud and building a wall along the Mexican border, Trump's approval rating had fallen to 36%.
Donna Coomer agrees with the Tribune. She thinks Trump has "already done more in a week than Obama did in eight years."
A Christian, Coomer believes Trump was "prayed into office" and that he will bring money and jobs back to the U.S., even to her small town of Beattyville, Kentucky. Coomer manages the local Valero gas station in Beattyville. The town used to be a thriving hub with a railroad that ran right through town carrying loads and loads of coal.
But almost all of the coal jobs are gone now. So are most of the oil jobs. Even the private prison in Lee County has closed, eliminating hundreds of jobs.
Coomer voted for Trump. She thinks "it's possible" there were people who voted illegally. But it is hardly at the top of her concern list.
"Have you ever tried to live on $7.25 an hour?" she asked the CNNMoney team. She raised three children on the minimum wage. She doesn't want her grandkids to live the same life. That is what she thinks about when she starts work before dawn.
She prays President Trump remembers the minimum wage workers too.
-- CNN's Poppy Harlow and Haley Draznin contributed to this article.