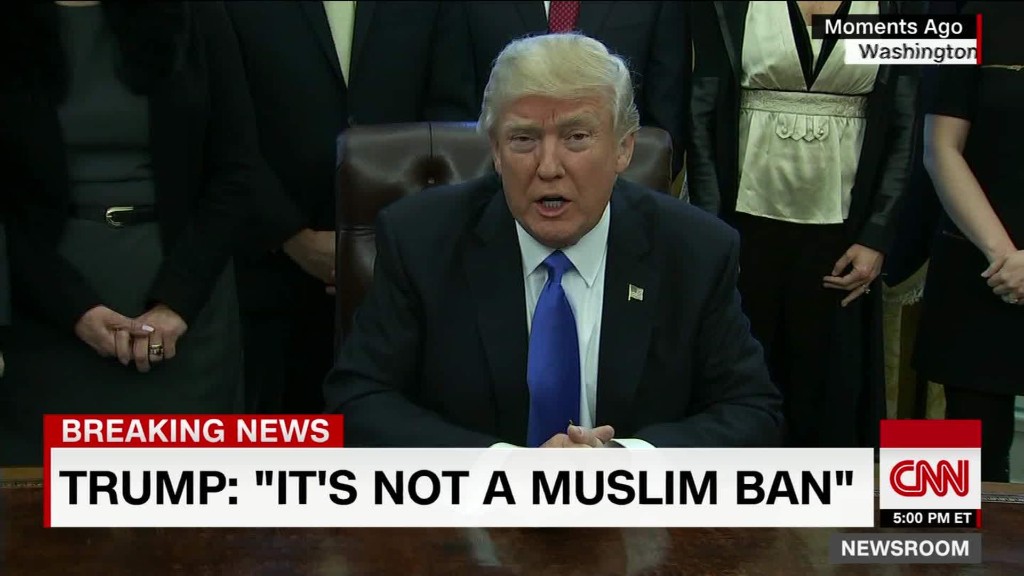 Anoosheh Oskouian is having a hard time accepting President Trump's immigrant ban.
Trump signed an executive order Friday temporarily banning travel from seven Muslim-majority countries -- Syria, Somalia, Sudan, Libya, Yemen, Iraq and Iran.
The news has rattled the Iranian-American community.
"It came as a shock," said Oskouian, an Iranian entrepreneur who became a U.S. citizen 26 years ago. "We're flabbergasted. There are many conversations happening in our community about it. Many of us are asking 'Why Iran?'
Oskouian left Iran in 1978 at age 14 to study in the U.S. When the Iranian Revolution happened, she couldn't go back. She threw herself into academics and at one point was a high schooler living on her own.
Oskouian became a chemical engineer (she also has an MBA) and today owns and runs a multimillion-dollar pollution control company -- Ship & Shore Environment -- in California. It has over 100 employees and more than $10 million in annual revenue.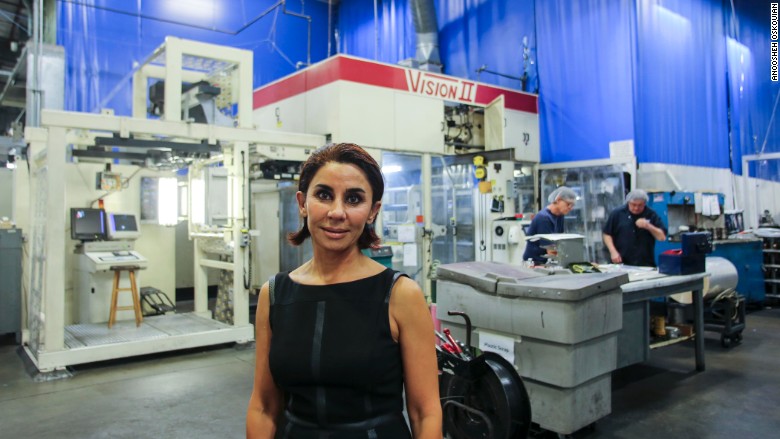 "Iranians like me who immigrated to the U.S. came here to benefit this country and improve their own lives," she said. "We are entrepreneurs, professors, scientists, artists."
Many who left Iran to settle in the U.S. have family back home. "With this ban, how do families get to see each other?" she said.
In 2004, Oskouian also became a founding member of nonprofit CHILD International. The group helps to rehabilitate refugee families in the U.S., 90% of whom are from Iran.
"We've helped hundreds of families over the years by providng food, shelter, rent, healthcare and helping get their children into schools," said Haleh Khatami, president of CHILD International.
Khatami said her phone has been ringing nonstop since Friday. She's bracing for a difficult week.
"I can't tell you how awful and helpless the Iranian-American community is feeling right now," she said. "There are families who had pending immigration status that has now been halted. It's demeaning."
The most horrifying part of the order to her is the fact that some people who have green cards left the U.S. to visit sick family in Iran and now might not be able to come back.
"We all came here to escape what had happened in Iran. But history is repeating itself here," said Khatami.