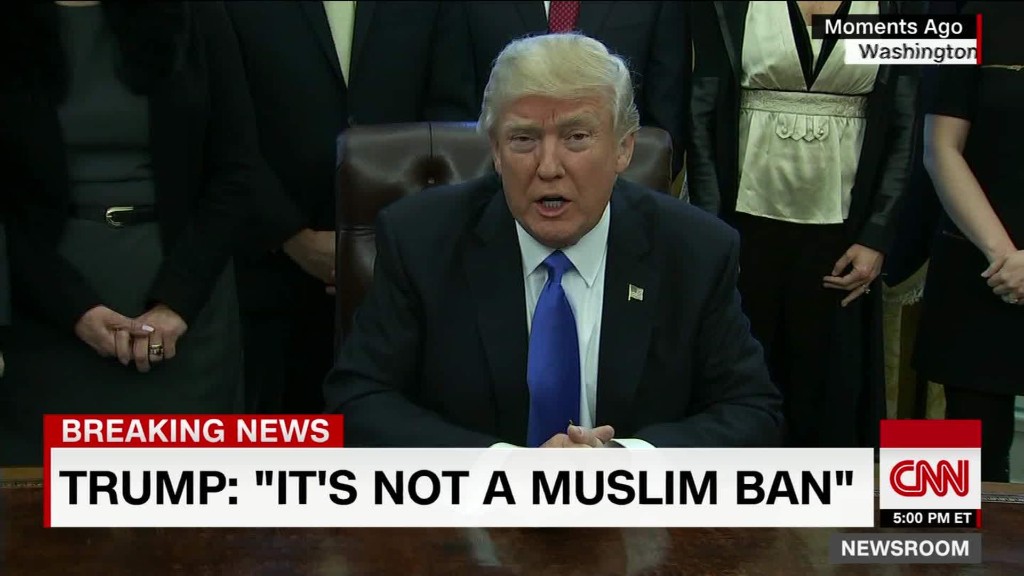 For U.S. university students from the seven countries in Trump's immigration ban, horror has set in.
Two days after President Trump signed an executive order restricting their travel, affected students and faculty members find themselves panicked by the uncertainty.
Some fear they'll have to decide between their careers or their families. Some raced back to the United States as the executive order loomed, so they would be able to complete a degree. Now they're left to wonder when they'll get to see their families again if they remain in the United States.
"Their whole dreams are shattered," said Dina Katabi, professor at MIT Computer Science and Artificial Intelligence Lab. "Imagine being in the middle of your new life you always dreamed of, you're doing your PhD -- everything looks well, and suddenly somebody closes the door."
Katabi, who was born in Syria, was hustling to finish a paper with her students Friday afternoon when news of the executive order broke. Suddenly, the work stopped. Shock, disbelief and concern filled the room. Some of her students were born in Iran.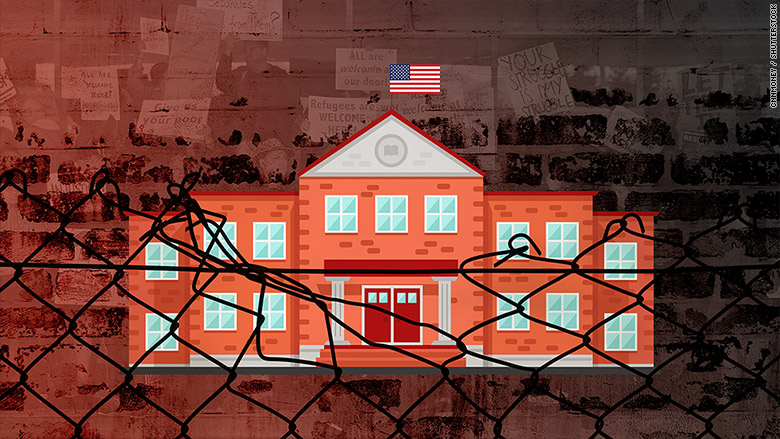 On the other side of the country, Sam Haghighi, president of the Iranian Students Association at Washington State University, began receiving a flurry of text messages from friends.
"What are we going to do? How are we going to respond? What is going to happen?"
He stayed up until 4 a.m. Saturday, watching an online spreadsheet where Iranians were tracking whether they'd been able to enter the country.
The later it got, the worse things looked. More Iranians reported being told no. Haghighi describes his peers as angry and heartbroken at Iranians being labeled as terrorists.
Related: Inside the confusion of the Trump executive order
"Up to this point, all the animosity and sanctions was between governments," he said. "This time it's directly targeting the citizens of Iran who have done nothing."
Haghighi knows two Iranian couples on campus where one spouse is in the United States, and the other is stuck abroad. They fear not being able to reunite.
A federal judge granted an emergency stay Saturday night for citizens of the affected countries who have already arrived in the U.S. and for those who are in transit and hold valid visas.
But lives have been thrown into disarray. Students can't risk leaving the country for job interviews. They can't go to conferences overseas. Their parents can't visit America for graduation.
Plane tickets are being trashed. Plans ditched.
The nation's top engineering schools are hardest hit. The world class universities attract the best from every country. Forty percent of MIT's faculty and grad students are foreign born.
MIT, Carnegie-Melon, Stanford and Caltech administrators circulated letters to their communities Saturday, promising to support students and faculty.
And Sunday, after a Massachusetts court issued an order blocking the ban for seven days, MIT urged students overseas to fly directly to Boston's Logan Airport before Feb. 4.
More than 4,800 academics have signed a petition objecting to the executive order.
Related: Tech leaders condemn Trump's immigrant ban
The order hurts American citizens too. The U.S. economy is driven by talent from around the globe. Entrepreneurs have long come to the United States because it offered the best place to get an education and start a company.
"All the brains of all countries come to this country. They make this country a powerful country," said Rouzbeh Asghari, an Iranian-born PhD student at Howard University. "The power of the United States comes from its power of inclusion. When you come to this country you're welcome. But this man is changing the equation."
Now, universities may not be able to tap into the talent of certain nations. For foreign students who have applied to U.S. universities, offers in other nations will become more appealing.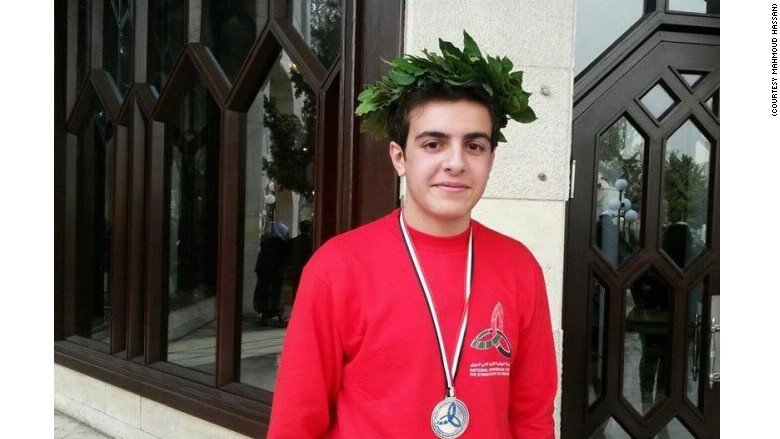 Mahmoud Hassan, an 18-year-old Syrian in Damascus, accepted an offer to attend MIT earlier this year.
"My dreams are basically ruined," he told CNN. Hassan doesn't know what he'll do next.
"I never thought that such a thing would happen in the U.S," Hassan Ghasemzadeh, an Iranian-born computer science professor at Washington State, said of the travel ban.
He's looking for someone else to present a paper for him at a March conference in Europe. And then there's explaining the situation to his 5-year-old daughter, who has been excited to play chess with her grandfather, who lives in Iran. Now he's concerned she won't even get to meet her Iranian grandparents. So far, Ghasemzadeh and his wife haven't found a way to explain that.