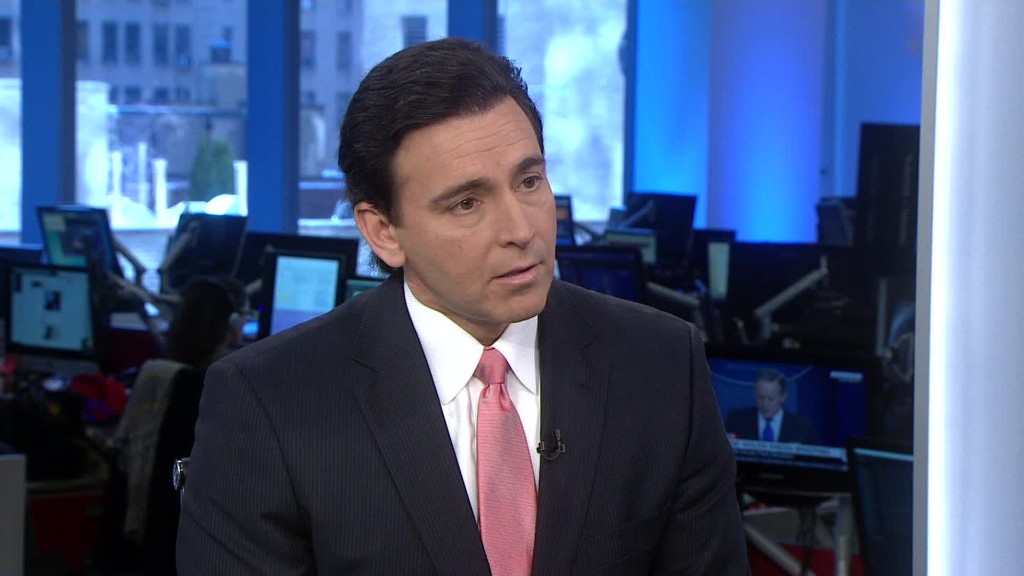 The truce between Ford and President Donald Trump took a hit Monday, as the automaker criticized the president's ban on U.S. travel from seven Muslin countries.
The travel ban "goes against our values as a company," said a statement from Ford CEO Mark Fields and Executive Chairman Bill Ford, the great-grandson of the company's founder. Specifically those values include "respect for all people" and "inclusion in the workplace."
Ford's headquarters is in Dearborn, Mich., where about 30% of the population is of Arab descent. That makes the area home to the nation's highest concentration of Arab-Americans, according to the Census Bureau.
Fields told CNN's Poppy Harlow that was a big factor is the company's statement.
"First and foremost as a company we have to live by our values," he said. "In our hometown, there's a large population [of Arab Americans, including] many of our employees."
The criticism is a sharp contrast to Fields' recent praise of Trump, after they met last week during the president's first days in office. Fields praised Trump after the meetings, and in a call with investors, he said he believes the new president's policies would be good for the nation.
Related: Trump's travel ban: Companies and executives speak out
And Trump, a frequent critic of Ford during the campaign, has had nothing but praise for the automaker more recently. That came after the company dropped plans to build a $1.6 billion plant in Mexico and said that it would invest $700 million in a Michigan factory, adding 700 jobs.
Ford is still moving all of its small car production south of the border, but it will use an existing plant in Mexico rather than build a new one. The Michigan investment is for building electric cars, which were never slated to go to Mexico.
Fields told CNN Monday that despite the company's criticism of Trump's travel ban policy, it is still very pleased by the administration's overall plans.
"There are a number of other policies that the president has that we do support," he said. "We still have a lot of confidence in the president and his policies, particularly around the economy. From that standpoint I'm very hopeful."
Related: Detroit at the White House - Trump meets with Big Three auto CEOs
Fields said he will stay on the committee of manufacturing CEOs due to meet with President Trump every couple of months. Asked if he would tell Trump that the travel ban is a bad idea, Fields responded, "We will always be straight forward. We'll do it with candor, but we'll also do it with respect."
There could be more bumps ahead, since the administration has threatened to impose a border tax that could hurt Ford and other automakers that make parts or assemble cars in Mexican factories.
Fields brushed aside any concerns that taking this position on the travel ban could prompt the Trump administration to take a harsher position on issues such as the border tax.
"I think we're just going to be a company that lives by its values and let the chips fall where they may," he said.