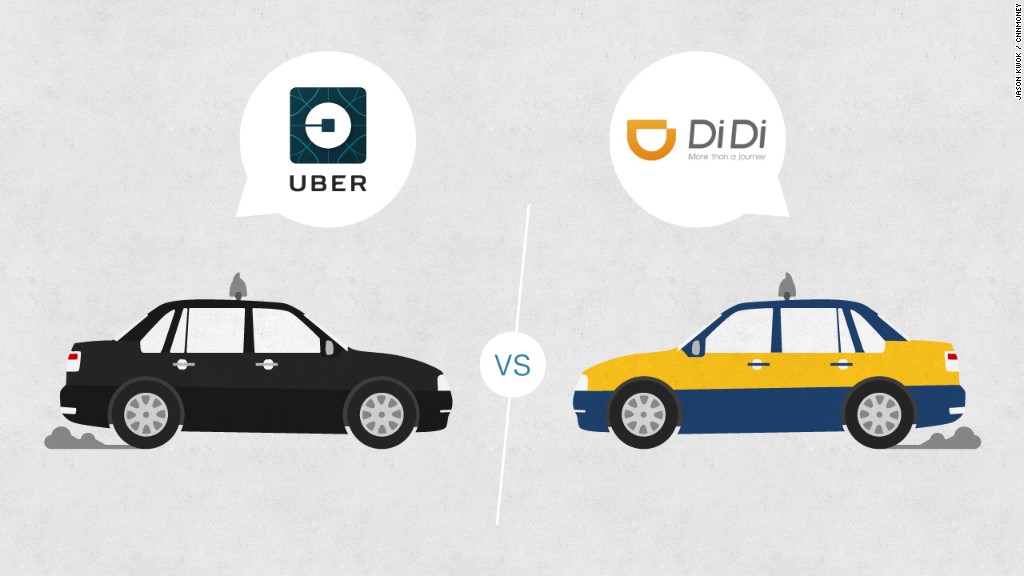 Car2go, which has long been synonymous with pint-sized Smart cars, is ready to supersize itself.
The car-sharing service is rolling out Mercedes-Benz CLAs and GLAs in six North American cities. According to Paul DeLong, CEO of Car2go North America, most of its fleet will be the larger vehicles by year's end. The sedans and SUVs are on the smaller size, offering more room than the Smart cars, but still meant to be easily parked on crowded streets. Some of the Smart cars will remain for drivers who want the cheaper option.
With Car2go, customers drive themselves on one-way trips, and pay a price in the ballpark of an Uber of Lyft ride. Car2go arranges parking deals with cities so its vehicles can be left in public spots. The company has 14,000 vehicles in 26 cities around the world.
Related: Car2go hits 2 million member milestone
Car2go, a darling of the sharing economy, felt that its customers have outgrown the two-seat Smart cars. Car2go will charge customers four to six cents more per minute to use the larger vehicles, depending on the city. The new vehicles comfortably seat four people and offer more trunk space.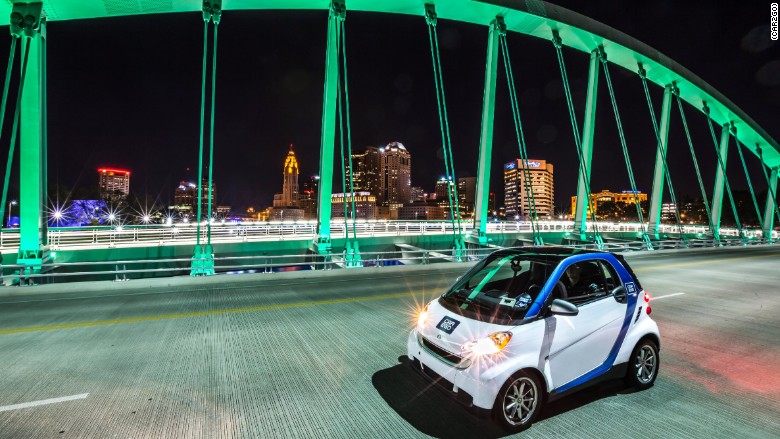 Customers in Austin; Portland, Oregon; Seattle; Toronto; Vancouver and Washington, D.C. will start seeing the vehicles in their cities this week. Previously, Car2go did trials with a couple dozen larger vehicles in Canada, and found the bigger cars broadened its audience, and led to longer trips.
Related: How car-sharing is already helping cities with their transit issues
With larger vehicles, Car2go can better compete with rental car companies. While short jogs in cities are its bread and butter, the Daimler subsidiary also lets customers borrow its Smart cars for a full day for $59. The larger cars can be rented for $79 a day in the U.S.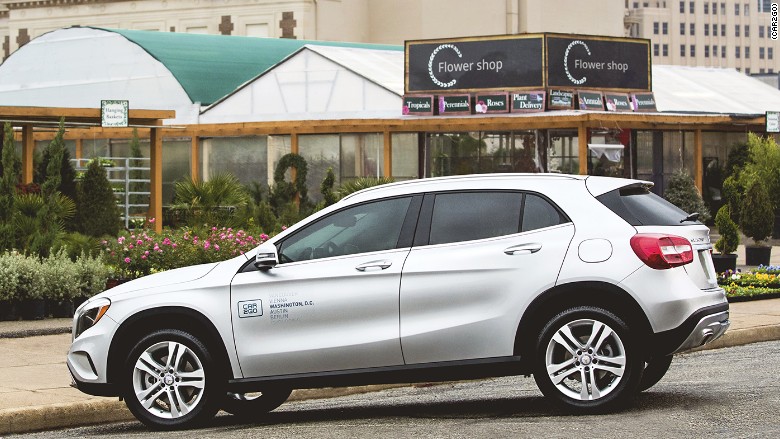 Car2go has also sped up the rental process for the new vehicles. A user can unlock a car with their smartphone in about a second. Previously, some Car2go members would unlock their vehicles on their smartphones from a half-block away, in anticipation of having to wait about 30 seconds for the car to open.