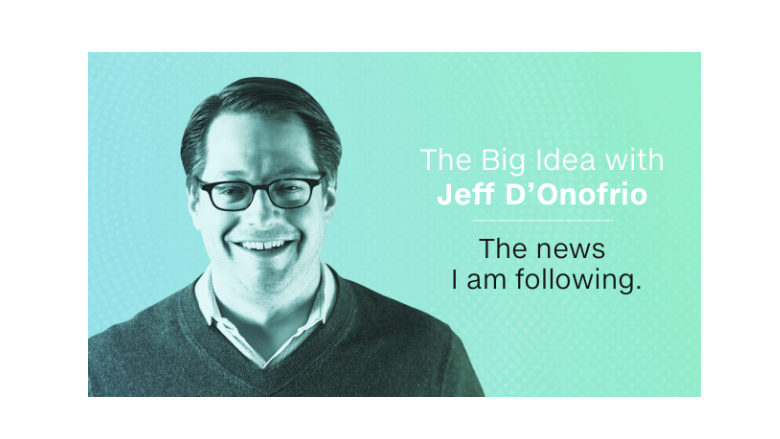 This week, the guest curator for "The Big Idea" on the CNN MoneyStream app is Jeff D'Onofrio.
Occupation: President and COO of Tumblr
Best-known for: Leading the social media platform
D'Onofrio has spent his career focused on digital media. He served as the CFO and vice president of Major League Baseball Advanced Media and as the CFO of Zagat. He spearheaded Zagat's sale to Google in 2011, and stayed on as head of business operations after the merger.
D'Onofrio joined Tumblr as CFO in 2013. The company was bought by Yahoo the same year. He became president and COO in 2014, and now oversees Tumblr's daily operations.
Here's a sample of what Jeff D'Onofrio is reading this week (to see more, add "The Big Idea" stream on the CNN MoneyStream app)
- Starbucks CEO: We're going to hire 10,000 refugees (Yahoo Finance)
- Digital media fell in love with Snapchat and now Snapchat loves TV (Mashable)
- Generation X more addicted to social media than millennials, report finds (New York Times)
"The Big Idea" lets you peek into the minds of leading people in business.
Every day, you will see multiple stories appear in your stream that are hand-picked by the guest curator of the week.
Reading this article on your Apple device? Click here to download CNN MoneyStream. Or if you are on Android, download it here.