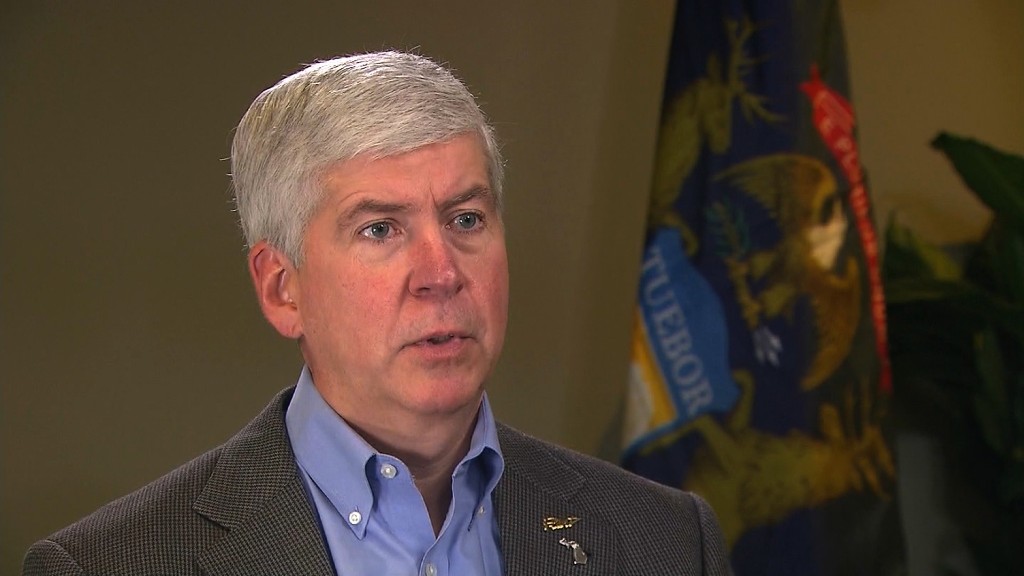 Aetna will not expand its involvement in the Obamacare exchanges next year, citing the "unclear nature" of where regulation is headed, the insurer's CEO, Mark Bertolini, said Tuesday.
The carrier had already vastly reduced its participation for 2017 and is reviewing whether to scale back further for next year. It lost $450 million on its individual market policies last year, $100 million more than it previously projected, the company reported in its earnings conference call.
Obamacare has not lived up to its goals, Bertolini said. Carriers have collectively lost billions of dollars, forcing them to scale back or exit the market completely. Some companies have had to shut down, resulting in higher costs and more limited access for consumers.
"In spite of the best intentions of Washington and industry, the intended goals of the ACA have not been achieved," he said. "Millions of Americans remain uninsured and still lack access to affordable healthcare."
Related: Obamacare: Where we go from here
And things will only get worse "in the absence of a significant shift in regulatory policy," added Bertolini. But the Aetna (AET) CEO is hopeful that President Trump and Congressional Republicans' efforts to replace the Affordable Care Act will improve the situation.
"We remain optimistic that the next wave of healthcare reform will focus on affordability, quality and addressing the needs of the millions of Americans who remain uninsured or lack access to affordable healthcare," Bertolini said. "To that end, we continue to actively engage in constructive dialogue with lawmakers and regulators and are committed to working towards preserving the positive aspects of the ACA and developing consumer-based approaches that deliver access to affordable quality healthcare to all Americans."
Insurers are taking a low profile as the battle to dismantle Obamacare has raged on Capitol Hill. Republicans have taken the first steps to repeal major provisions of the health reform law, but remain divided on how to replace it.
However, carriers have been working behind the scenes, pressing lawmakers to come up with a clearer vision for overhauling Obamacare. Otherwise, some said they'll be reluctant to participate next year, which could prompt others to withdraw or to hike premiums.
Related: Insurers warn: We're outta here with no Obamacare replacement plan
Aetna sent a shock wave through the industry last summer when it said it was pulling out of 11 of the 15 states where it was operating, citing mounting losses.
Its decision to exit certain markets raised eyebrows because it came soon after the Department of Justice announced it would oppose the insurer's merger with Humana. In January, a federal judge blocked the deal on anti-competitive concerns, but also said that Aetna's real motivation for dropping Obamacare coverage in several states was "specifically to evade judicial scrutiny" over the merger.
Aetna's move followed UnitedHealthcare (UNH)'s announcement that it will pull out of most of the exchanges by 2017. The exit of these and other insurers has left 21% of enrollees with only one choice of carrier for 2017, which the Republicans often cite as a sign of Obamacare's failure.
Related: Aetna to pull out of most Obamacare exchanges
Aetna said Tuesday that it is still expecting to lose money on the exchanges this year, but the figure will be lower than last year. It projects enrollment in the individual market to shrink from 965,000 members at the end of 2016 to 240,000 in the first quarter of this year, with roughly 190,000 of those being on the Obamacare exchanges.
With things still in flux in Washington D.C., Bertolini said "there is no possible way" the insurer will be able to set plans and prices for entering new markets by April, when it has to start submitting policies to state insurance regulators. It will also determine whether to continue offering plans in its current footprint by then.