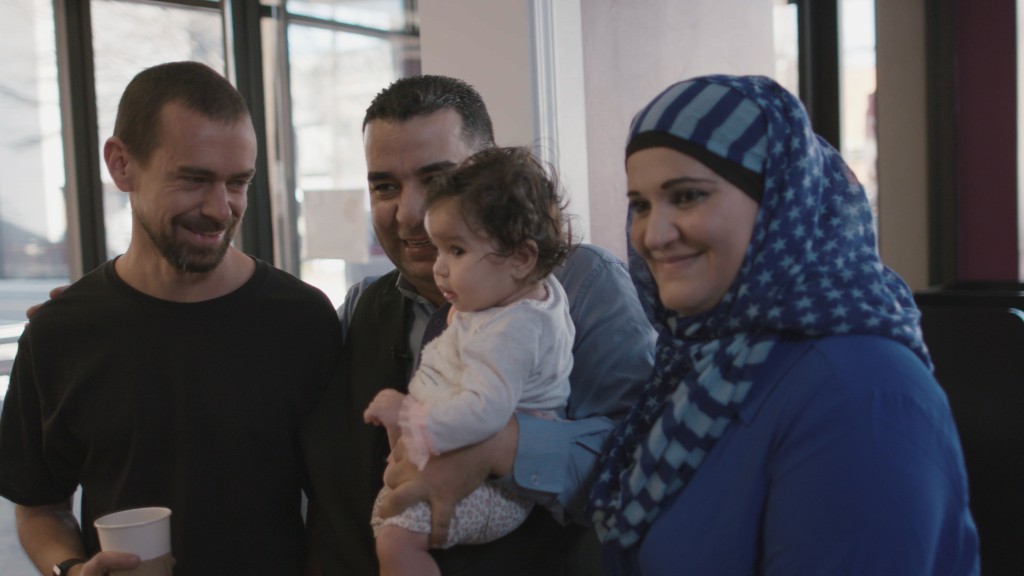 The American Civil Liberties Union wants to learn how to grow like a Silicon Valley startup.
On Tuesday, Y Combinator announced that the ACLU is participating in its winter accelerator program.
The announcement comes on the heels of the nonprofit's massive weekend fundraising. It said it received $24.1 million in online donations over the weekend alone. That's six times what the activist organization typically banks in a year. The timing was no coincidence: The ACLU helped to successfully challenge parts of President Trump's travel and immigration ban.
Y Combinator can help the ACLU determine how to best put those funds to work. The company's three month intensive program provides resources and mentorship to help young startups scale up. At the culmination is Demo Day, where startups pitch investors. ACLU will take part in Demo Day in March.
Related: Amazon, Expedia back lawsuit opposing Trump
Y Combinator, which has graduated companies like Airbnb, Dropbox, Reddit, Zenefits and Twitch.tv, has been admitting nonprofits into its accelerator program since 2013, but most are fledgling organizations compared to the ACLU, which was founded in 1920.
"The ACLU has always been important, but has a particularly important role right now," according to a blog post by YC president Sam Altman.
He told CNNTech that the ACLU reached out to YC earlier in January "to see what kind of collaboration we could do."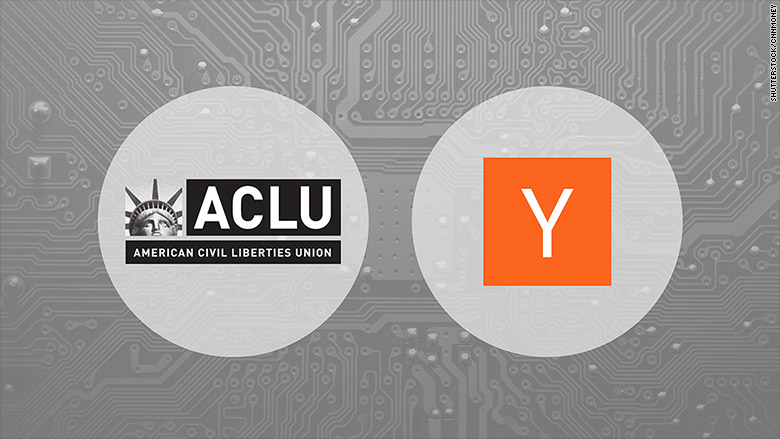 Altman said the ACLU would remain in New York City, but parts of the Silicon Valley-based team would travel there to assist. Shortly after the post went up, Altman tweeted that 25 YC founders have already offered to go help the ACLU.
But some people on Twitter were quick to call attention to the fact that billionaire investor Peter Thiel -- an adviser to Donald Trump -- is also a part-time partner in Y Combinator.
YC's online forum Hacker News is also regularly criticized as a hot bed for trolls.
"If Y Combinator is going to help anyone, it should be nonprofits like ACLU, but on the other hand, 'helping' to them means giving access to startup founders and partners -- one of them including Peter Thiel," Jenn Schiffer, engineer and artist, told CNNTech. "I'd be interested to learn if there are other avenues and organizations the ACLU could turn to that do not have roots in such toxicity."
It's not like the ACLU is unknown to tech investors and founders with cash and resources. Silicon Valley VCs started a donation chain on Twitter this weekend, matching donations from followers. Big donors included investors Chris Sacca and Fred Wilson, and Stripe founder Patrick Collison.
"Beyond financial contributions, the Silicon Valley community can help organizations like ours harness recent membership surges and spread the word about what the ACLU is doing to protect people's rights from violations by the Trump administration," a spokesman for the ACLU told CNNTech. "Y Combinator and Sam Altman are true pioneers in innovation, and now they're also pioneers in the defense of civil liberties."
YC may be trying to move further into civic efforts. Welcoming the ACLU comes on the heels of last year's effort to start researching universal basic income. And the ACLU could benefit the incubator in return -- its advocacy of civil rights, diversity and inclusion may impact the firm and other startups in the cohort.
Selena Larson contributed reporting.