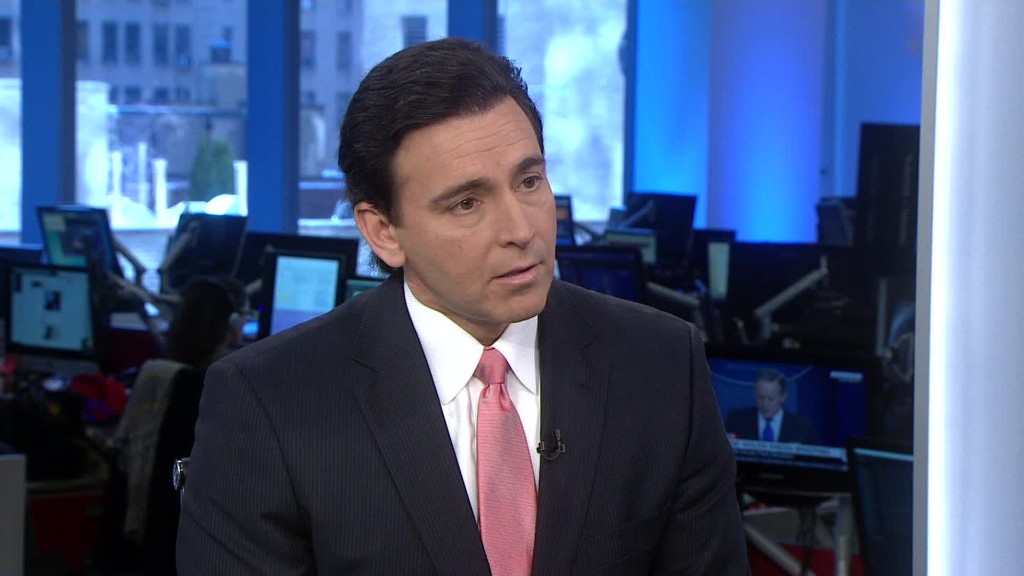 Did the business community misjudge President Trump?
In the months before he was inaugurated, corporate heavyweights explained away controversial campaign pledges made by the real estate developer turned reality TV star. Many suggested that Trump's priorities would change once in office.
PayPal (PYPL) founder Peter Thiel, who is now a Trump adviser, helped popularize the idea that his comments and statements should be taken seriously, but perhaps not literally. Thiel supported Trump even though he disagreed with his proposal to ban Muslims from entering the U.S.
Other corporate chieftains made similar arguments: Trump's comments shouldn't be taken at face value, they said. Trump would change once he occupied the Oval Office. The tweets, surely, would stop.
"I'll make a prediction right now that he will not put a ban on Muslims coming into America," hedge fund manager Anthony Scaramucci, who is a close adviser to Trump, said in June.
Related: CEOs cheat sheet on how to please Trump
Company bosses at the World Economic Forum in Davos, held the same week as Trump's inauguration, were generally optimistic about the prospects of a businessman in the White House. Many anticipated a pro-business administration that would focus on "pro-growth" policies.
"What somebody's saying is not necessarily what they're going to do," Honeywell (HON) CEO David Cote told Bloomberg.
Even top corporate leaders in China -- which Trump targeted repeatedly on the campaign trail -- found ways to smooth the edges of Trump policies that could jeopardize their investments and expansion plans.
"Whoever becomes the president, their campaign rhetoric isn't the same as their policies," Wang Jianlin told CNNMoney in September. Wang is China's richest man and his Dalian Wanda Group is a major player in U.S. entertainment.
Jack Ma, the founder of Alibaba (BABA), also insisted that there was a major difference between campaign rhetoric and presidential action.
"I think when they become president, when he has that burden ... the world is not as simple as he thought," Ma said. "He will never neglect the relationship between China and America."
It's true that Trump has so far failed to label China a currency manipulator, something he had pledged to do on his first day in office. But he did take a call from the president of Taiwan, a conversation that sparked a diplomatic row with Beijing even before inauguration.
Related: Is Wall Street starting to show Trump regret?
Trump spent the first days of his administration fulfilling campaign promises -- and he's still tweeting away. He shredded the Trans Pacific Partnership, and took a first step toward dismantling Obamacare. He ordered a wall to be built on the southern border, setting off a major diplomatic dispute with Mexico. He revived the Keystone and Dakota Access pipelines.
But it was Trump's temporary ban on immigrants from seven Muslim-majority countries, and all refugees, that most unsettled the business community. Some big firms are now taking legal action. Apple (AAPL) is considering joining them.
Related: Trump's isolationism is bad for business
Tech companies have been the most outspoken corporate opponents of the travel ban. But other blue chip firms such as Starbucks (SBUX), Nike (NKE), Coca-Cola (KO) and Ford (F) have joined their ranks.
Should companies be surprised that Trump is making good on some of his major campaign promises?
According to Politifact, President Obama kept more than 75% of his campaign pledges in full or with some compromise. The Republican leadership in Congress was able to keep nearly 70% of their campaign promises.
Trump, like his predecessors, appears to be doing exactly what he said he would do.