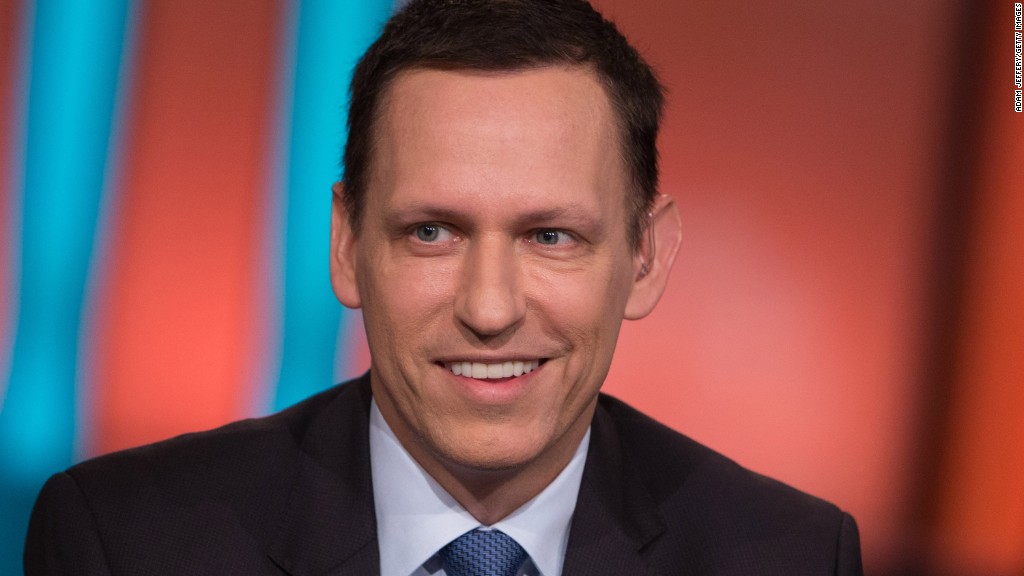 For Peter Thiel, it wasn't always "America First."
The billionaire investor and vocal Trump supporter was able to secure New Zealand citizenship after "categorically" declaring that he has "found no other country that aligns more with my view of the future than New Zealand."
That was in 2011, the year he was granted citizenship by the New Zealand government even though he did not fulfill the residency requirement and had no immediate plans to live in the South Pacific island nation.
Documents released by the New Zealand government show that the PayPal (PYPL) founder, who is also a member of President Trump's transition team, was granted an exception because it was deemed to be in the public interest.
The country's department of international affairs said the special treatment was justified because Thiel had invested in two New Zealand companies and made a donation of 1 million New Zealand dollars ($730,000) to the Christchurch earthquake relief fund.
As part of the application, Thiel said it would give him "great pride to let it be known that I am a New Zealand citizen." He also said that being a citizen would help him mobilize the country's entrepreneurs.
Details about the Facebook board member's Kiwi citizenship only started to surface last week.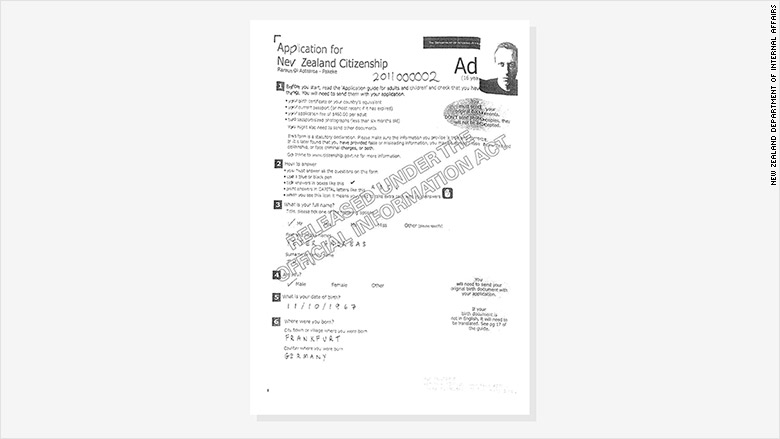 Thiel has not made any public comments about the issue, but the revelations sparked a public outcry in New Zealand that led to the documents' release on Wednesday.
New Zealand receives around 30,000 citizenship applications every year. But only 1% are submitted to the minister of internal affairs for individual consideration in the way Thiel's was.
Labour Party lawmaker Ian Lees-Galloway said the decision to make Thiel a citizen was "entirely about money."
"In this turbulent and insecure world New Zealand citizenship has become an asset ... our citizenship should not be for sale," he tweeted.
The Ministry of Internal Affairs said in response: "This is New Zealand -- we do not sell our citizenship; it is earned."
The relatively small nation is very competitive in international quality of life comparisons. It has high quality healthcare and education, low crime rates and spectacular nature.
Related: Tech companies criticize travel ban but not their investor Peter Thiel
Thiel was born in Germany, but moved to the U.S. as a child with his family. He also holds U.S. citizenship.
Thiel's political views are best described as libertarian. He has invested money in projects aimed at making people immortal, developing floating cities away from the reach of governments and convincing young people not to go to college.
Representatives for Thiel did not immediately respond to requests for comment.
-- Jethro Mullen contributed reporting.
Correction: An earlier version of this article included an erroneous conversion of New Zealand dollars into U.S. dollars.