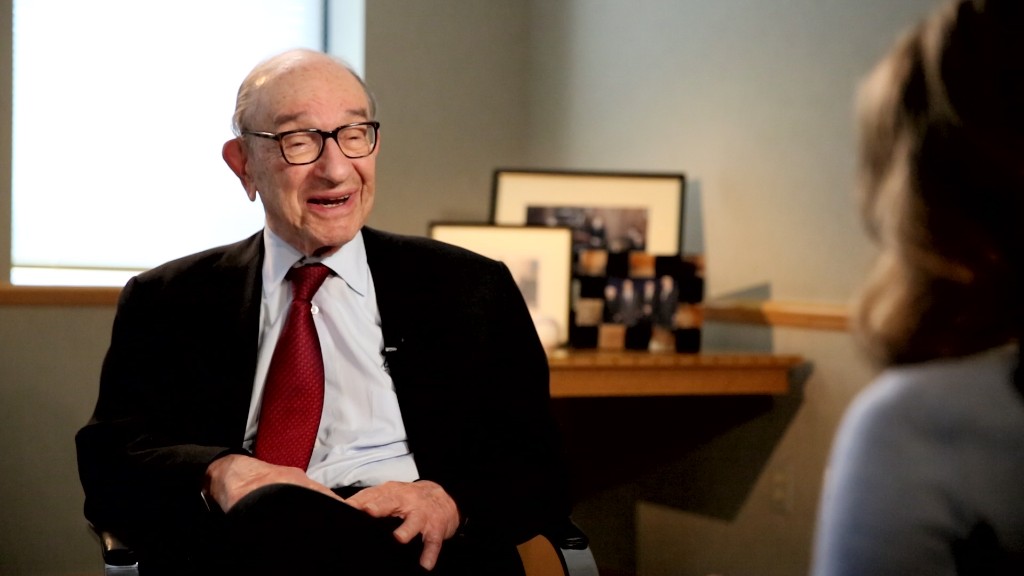 "They had to work or they'd starve," recalled former Federal Reserve Chairman Alan Greenspan, describing how the families in his childhood neighborhood struggled through the Great Depression.
The man who would eventually help shape U.S. monetary policy under four different presidents grew up a child of divorced parents in Washington Heights in New York City. The community at the northern tip of Manhattan was home to a large population of Jewish immigrants who had fled Europe following Hitler's rise in Germany.
Greenspan, who didn't see much of his father, remembers being alone as his mother worked around the clock.
"I was by myself a great deal of the time," said Greenspan, in an interview for CNNMoney's special The American Dream: New York, which profiles five New Yorkers who overcame adversity to rise to the top. Their careers, talents and individual narratives are all different, but what unites them are a common origin and a passion for preserving the ability of future generations to rise like they did.
In addition to Greenspan, the project features J. Crew CEO Mickey Drexler, former Xerox CEO Ursula Burns, hip-hop legend Russell Simmons and Starbucks CEO Howard Schultz. Each overcame adversity to achieve success beyond their highest hopes.
Today, the American Dream is in question. Many Americans believe it is too elusive to ever achieve, and President Donald Trump effectively campaigned on the idea that it was dead and only he could revive it. It remains to be seen how big of a difference Washington politics and policies can make. For now, the lives of these five business leaders show the American Dream's enduring power.
Check out the full The American Dream: New York series here
Greenspan, interviewed before the election, said he remains very bullish on the American Dream.
"Before we fret, let's remember that this is precisely the way that the economy looked in 1940. Ten years later, the United States economy was running on all cylinders," said Greenspan. "When you deal with as many presidents as I have, they're people. They're not special. They all make judgments, good and bad, but what's remarkable about our system is that it works. It broke down once in 1860 and we solved that with the Civil War. We've gotten through it."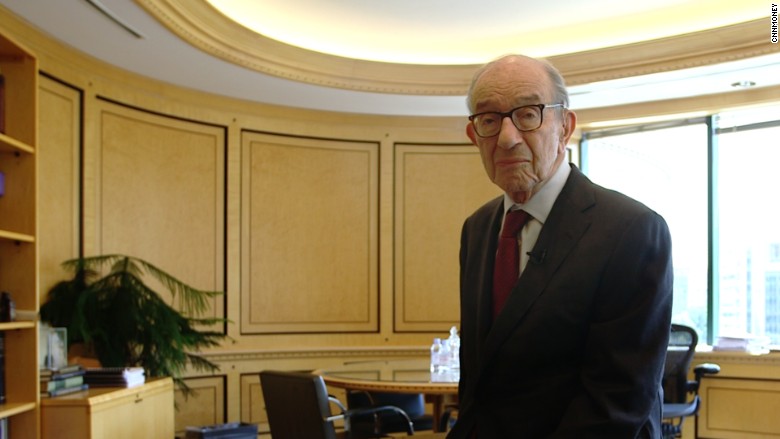 Greenspan, who will turn 91 in March, was a good student who didn't like doing homework. As a teenager, he "pushed his academic interests aside" to pursue a passion for music. After high school, Greenspan put off college for a year to play in a jazz swing band. But instead of smoking marijuana with the other musicians between sets, he'd go off and read.
"I was the band intellectual who did their income taxes," said Greenspan.
After a year, Greenspan realized he belonged in the library, not in a nightclub. He enrolled at New York University, where he earned bachelor's and master's degrees in economics. Eventually, he would receive a doctorate as well.
Greenspan credits a lot of his success to his lower-middle-class upbringing.
"Down deep, there was always that competitive sense. 'You're on your own buddy.' If I had too much help, I don't think I would have gotten as far as I've gotten," said Greenspan. "I always was acutely aware of the fact that people who are born into some very high status in society have no place to go."
Greenspan started an economic consulting business in 1954 when he was 26 years old.
"I recognized that going up the corporate ladder [was] very laborious," he said. "I chose to do something different -- I chose to go into business myself ... and move up that way."
When Greenspan was 48, President Richard Nixon selected him as chairman of his Council of Economic Advisers, a post he continued under Gerald Ford. In 1987, President Ronald Reagan appointed him to chair the Federal Reserve.
His lengthy experience as the nation's top central banker has given him a unique perspective on the Oval Office.
Greenspan says his favorite president was Ford, but believes Bill Clinton was the most competent.
For more on the American Dream, go to our American Opportunity section
At various points along his rise to the top of economic policymaking, Greenspan feared he might be judged because of his background. But he was wrong.
"I thought I wouldn't be let into the upper echelons of American society, but it wasn't true. I ended up in all of the best clubs in my 20s," said Greenspan as he recalled walking into the Duquesne Club in Pittsburgh. "There was a sense the barriers were breaking down."
Upward mobility is at the heart of the American Dream, which Greenspan believes is still achievable today because of the resilience of the U.S. economy.
"Do I fret about the immediate future?" Greenspan said. "Yeah. The longer term? No."