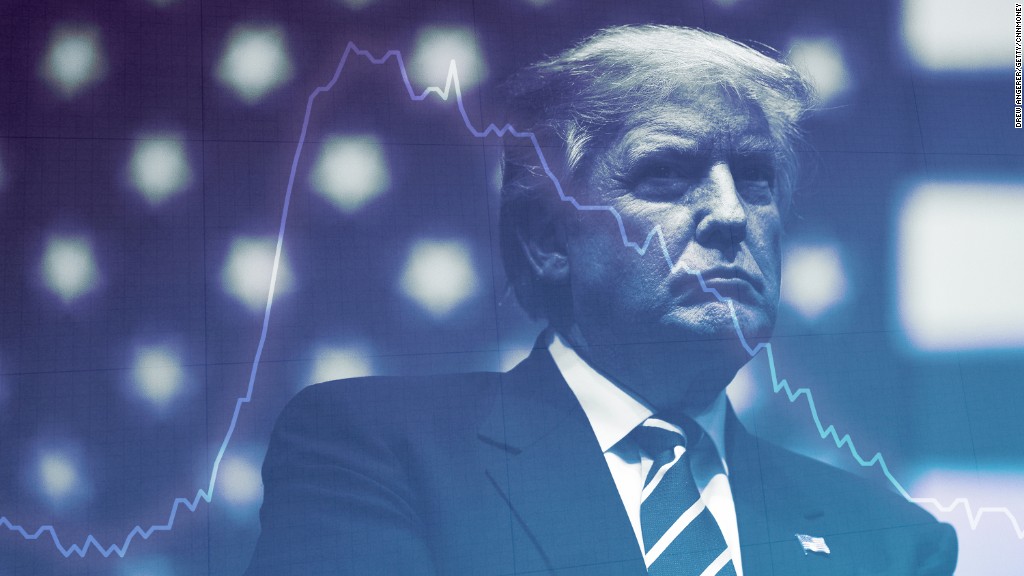 The U.S. economy picked up in 2017 right where it left off in 2016.
America added 227,000 jobs in January, well ahead of December's gain of 157,000 jobs.
The unemployment rate ticked up a bit to 4.8%. More Americans started looking for work again -- a good sign -- which explains the small increase in unemployment.
It's the first jobs report to be released under the Trump administration. However, the Labor Department conducted its jobs survey in the second week of January, when President Obama was in office.
The report represents the economy that Trump is now taking over.
"President Trump is inheriting an economy on its way to full employment, but there is still more work to do," says Elise Gould, an economist at the Economic Policy Institute.
The jobs report has also become a contentious issue, because President Trump once dubbed the unemployment rate a "hoax." His labor and treasury nominees have also criticized the number.
Related: Will Trump undermine the unemployment rate?
While the top line numbers are pretty strong, Trump is also inheriting problems in the U.S. job market.
The underemployment rate -- people that are unemployed plus those who work part-time -- actually rose in January to 9.4% from 9.2% in December. But that rate has fallen considerably in recent years. Still, there are 5.8 million Americans working part-time jobs but who want a full-time position.
The quality of jobs is another issue. For example, America added 76,000 retail and restaurant jobs in January. Those tend to be lower-paying, low-skill positions.
But the U.S. economy also gained good-paying jobs. Construction added 36,000 workers. Financial services businesses hired 32,000 new workers and health care gained 18,000 new jobs.
While manufacturing barely added any jobs in January, some see the outlook for factory jobs improving under President Trump.
"Manufacturing jobs are going to get more in demand. He's going to put a focus on jobs," says Edward Fleischman, CEO of the ExecuSearch Group.
This is also the beginning of Trump's march to fulfilling a campaign promise to create 25 million new jobs in the next 10 years.
Many economists say Trump will be challenged to create that many jobs with already unemployment low and economic growth sluggish. On the other hand, his plans to cut taxes and spend big on infrastructure could boost jobs and growth.
Americans are seeing a boost in wages. Paychecks grew 2.5% in January compared to a year ago, a sign of continued momentum from last year.
"With the unemployment rate so low and very few unemployed people looking for work, it's getting harder and harder for employers to find workers, and that's driving up wages," says Luke Tilley, chief economist at Wilmington Trust. "This is a solid jobs report."