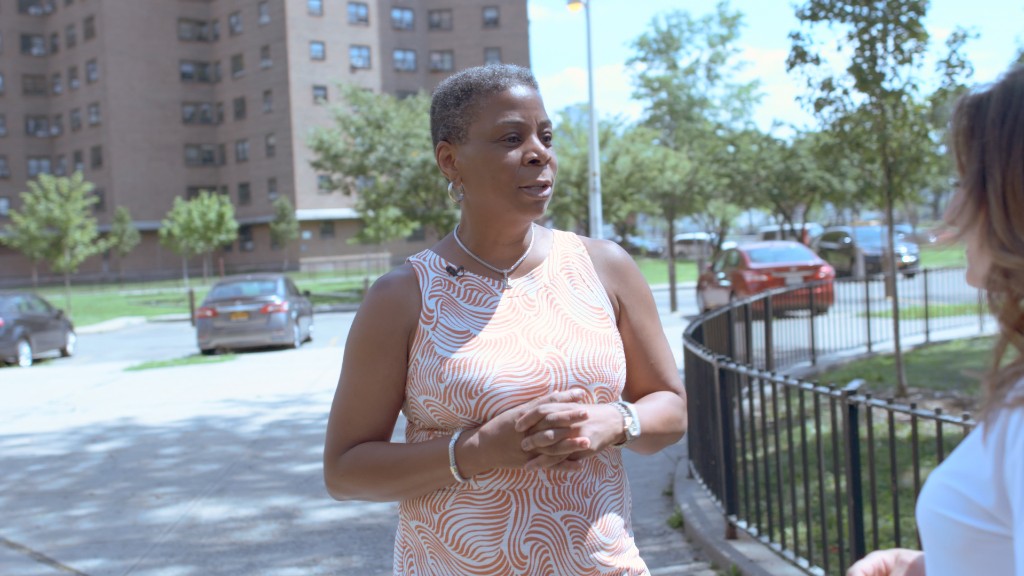 Corporate leaders rarely speak frankly about their personal or professional lives. But Ursula Burns, the former CEO of Xerox, doesn't mince words.
That quality was on display in a series of rapid-fire phone calls she took while her driver zipped us down Manhattan's FDR Drive. We were headed to the housing project that sits in the shadow of the Williamsburg Bridge where she grew up.
"My personality was formed by my mother, my brother and sister, and my community. New York is a tough place. You have to speak up, you have to be a little gritty," said Burns, 58. "I grew up in a neighborhood that you could really be run over."
At the time, the living conditions in the project were an improvement from her family's previous apartment in a tenement building in Manhattan's Alphabet City.
"People would sleep under the stairs," said Burns. "You know, drug addicts or bums ... it smelt like urine out in the hallway. It was definitely not safe."
Although Burns didn't have many advantages as a child, she attributes part of her success to city housing, access to a good education and cheap public transportation.
Burns landed an internship at Xerox in 1980, which eventually led to an entry-level engineering job at Xerox with a salary of $29,004 after graduation. That was enough to afford a middle class life. At that point, she owned a car and a house in upstate New York.
Burns is one of five influential leaders profiled in CNNMoney's The American Dream: New York. Their careers, talents and individual narratives are all different, but what unites them are a common origin and a passion for preserving the ability of future generations to rise like they did.
In addition to Burns, the project features J. Crew CEO Mickey Drexler, former Federal Reserve Chairman Alan Greenspan, hip-hop legend Russell Simmons and Starbucks CEO Howard Schultz. Each overcame adversity to achieve success beyond their highest hopes.
Today, the American Dream is in question. Many Americans believe it is too elusive to ever achieve, and President Donald Trump effectively campaigned on the idea that it was dead and only he could revive it. It remains to be seen how big of a difference Washington politics and policies can make. For now, the lives of these five business leaders show the American Dream's enduring power.
Check out the full The American Dream: New York series here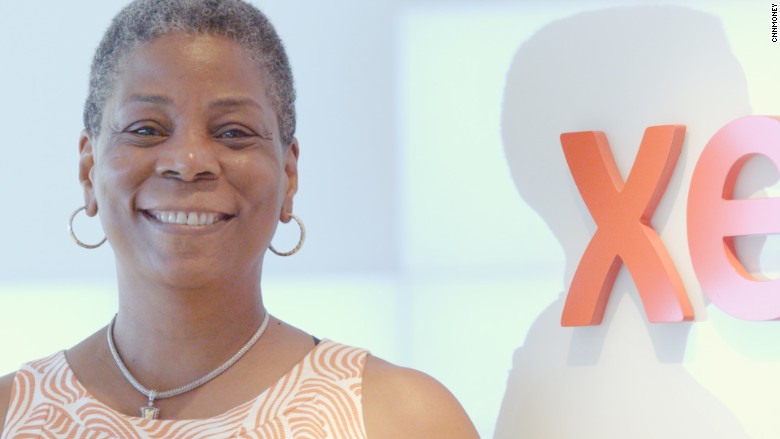 Burns' trajectory at Xerox changed forever in 1989 when she attended a company event on work-life balance. At the meeting, a coworker asked the executive leading the session why the company was so focused on diversity.
"He didn't say 'black people', he said, 'Why are we hiring all these different types of people and women?'" said Burns.
Burns wasn't satisfied with the executive's answer to the question about diversity. She stood up in front of everyone and chided him for displaying a lack of passion and principles. Her comments led to an "unfriendly" exchange between the two.
It was only after the meeting ended that she learned the executive leading the session was Wayland Hicks, an executive vice president at the time.
"I thought I was going to be fired," said Burns. "And my $29,004 would go 'poof' into the wind."
Instead, Hicks reprimanded her for having an inappropriate tone, telling her "there's a way to disagree." The two ended up continuing their conversation over several meetings. In 1990, Hicks asked Burns to take a job as his executive assistant.
Once again, Hicks had offended Burns.
"Are you serious?" Burns asked, incredulous at the prospect of moving into a job she thought was beneath her education and training.
Hicks explained that the job was much bigger than a secretarial role and would introduce her to the C-suite. She could see first hand how executives ran a business.
For more on the American Dream, go to our American Opportunity section
Burns took the job, which she described as the most important she's ever held. She would eventually move on to lead global manufacturing at Xerox in 1999. From there, she climbed all the way to the top and became CEO of the company in 2009.
Despite her many challenges, her toughest decisions came later in life after she had already achieved great success.
She chose not to have more children after her daughter was born. Burns also has a stepson.
"I ran out of time and my body couldn't take it," said Burns.
Kids "are the great equalizer" she said. "If your kids are okay, it erases all bad days, all bad things. So, more kids would have been good."
Burns said she's achieved the American Dream. She strongly believes it's very much alive, despite the challenges the country faces.
"[America] is one of the few places that you could actually live this dream, that you could actually make this turn, right? Nowhere to somewhere."