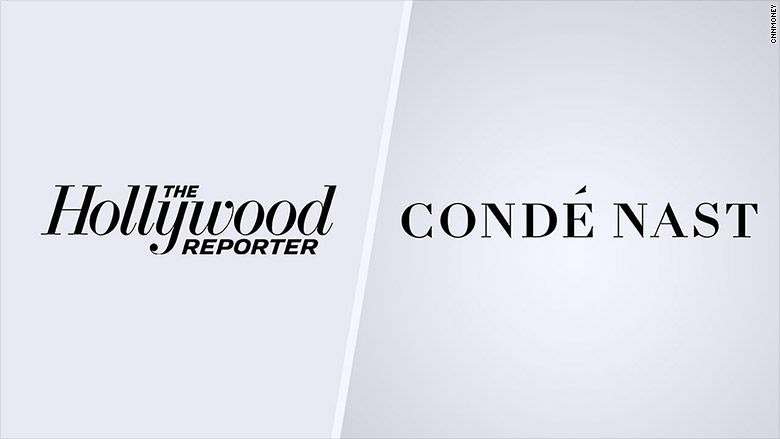 The Hollywood Reporter is considering a sale, and Condé Nast is a suitor.
Several months ago, Condé Nast CEO Bob Sauerberg and artistic director Anna Wintour entered into negotiations to buy The Hollywood Reporter and Billboard from Eldridge Industries, several sources familiar with the negotiations told CNNMoney.
Conde Nast enlisted UBS Investment Bank to oversee the deal, while Eldridge was represented by Moelis & Company and Goldman Sachs.
Negotiations came to a standstill in December after Condé Nast balked at Eldridge's asking price -- but sources disagree as to whether or not the negotiations are over.
Several sources with knowledge of the negotiations say the deal is likely not going to happen and that discussions effectively ended in December. But other sources with knowledge of the negotiations say talks are still very much ongoing.
On Monday, The Hollywood Reporter announced that Janice Min, its top editor, would take on a new role at Eldridge overseeing "media-investment strategy" -- meaning sales and acquisitions. In that role, Min would help facilitate any deal with Condé Nast.
Under Min, THR has grown from a largely irrelevant trade magazine into Hollywood's most influential publication. Perhaps most importantly to Condé Nast, it has also become relevant to readers in New York and Washington, competing at times with esteemed Condé Nast publications like Vanity Fair.
Both Condé Nast and Eldridge declined to comment.