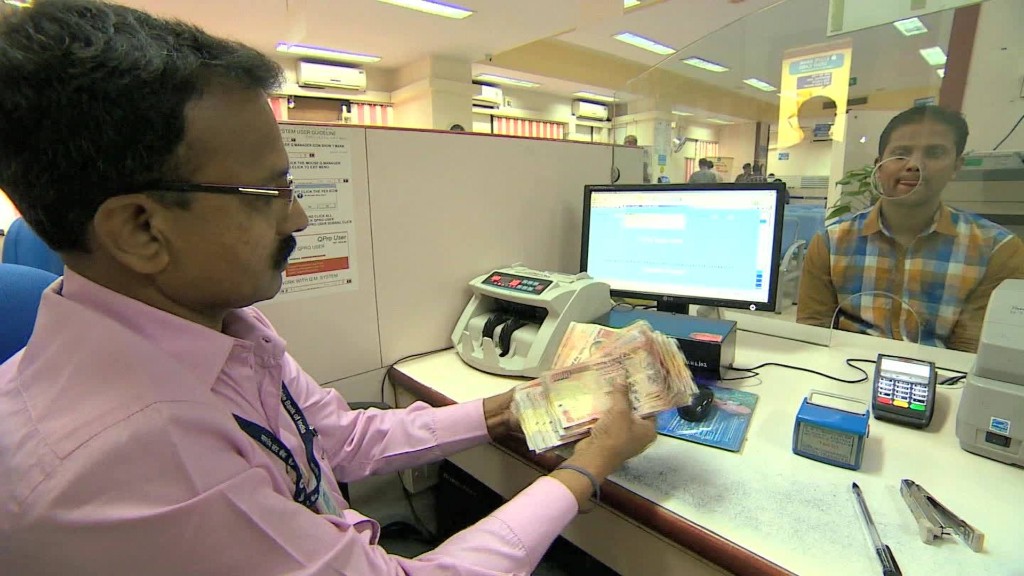 India expects its economy will recover rapidly from a slowdown caused by last year's self-inflicted cash crisis.
The Reserve Bank of India said Wednesday it expects growth to rise to 7.4% in the fiscal year to March, 2018, bouncing back from the shock of Prime Minister Narendra Modi's November ban on 500 and 1,000 rupee notes.
That ban, which rendered 86% of the country's cash worthless and slammed several sectors of the economy, prompted the International Monetary Fund to cut its estimate for growth in the last calendar year to 6.6%.
Related: IMF says India is no longer the world's fastest-growing economy
The RBI is also cautious about current levels of activity in the economy. It cut its growth forecast for the year to March, 2017, to 6.9% from the 7.1% it had predicted in December.
But the central bank is confident of a rebound.
"Growth is expected to recover sharply," the bank said in a statement, adding that activity will be "rapidly restored" in sectors such as retail, transportation and hotels that rely heavily on cash transactions.
"Discretionary consumer demand held back by [the cash ban] is expected to bounce back," the RBI added.