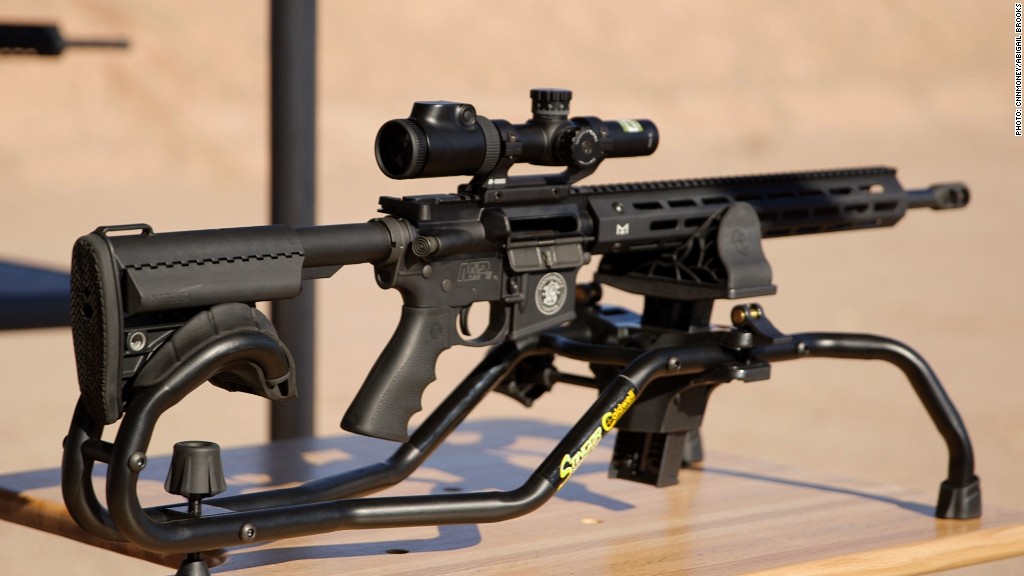 Vista Outdoor is suffering a double-digit stock price plunge after the gun and ammo maker reported a slide in sales and profit since the presidential election.
The stock price dropped more than 20% on Thursday after Vista Outdoor (VSTO) reported a 5% drop in quarterly sales.
"Given the magnitude of today's sell-off of shares of Vista Outdoor, it appears the investment community was quite surprised by management commentary regarding the deteriorating conditions in the overall shooting sports market in recent weeks," said Rommel Dionisio, gun industry analyst for Wunderlich Securities.
Vista Outdoor of Farmington, Utah, owns dozens of brands including AR-15 maker Savage Arms and the ammo makers CCI, Blazer, Estate Cartridge, American Eagle and Federal Premium Ammunition. The company also owns non-gun brands favored by outdoor enthusiasts, like CamelBak, and various scope companies including Bushnell.
Related: How President Trump is bad for the gun industry
Dionisio said the company reported "elevated inventory levels" from "inflated ordering prior to the presidential election," fearing that Democrat Hillary Clinton would win and seek tougher gun control laws.
In a conference call with investors, CEO Mark DeYoung said, "Part of these negative trends can be directly tied to the outcome of the 2016 presidential election."
"We do believe that one of the key contributing factors is that people built up inventories in advance of the election in anticipation of a Democratic administration," he said. "When that didn't happen, we know that many of our customers had inventory levels that were too high."
Related: Kalashnikov USA to sell American-made AKs
The slumping sales with Vista Outdoor mirrors a problem that has plagued the gun industry just in the last few months since the election of President Trump.
The gun industry had been riding high for years on the fear by gun owners that President Obama was going to implement more rigorous gun control laws and Hillary Clinton would win the White House and bring in her own gun control policy.
The irony is that the Republican candidate endorsed by the National Rifle Association won the election, and then the fear was gone, and gun sales dropped.