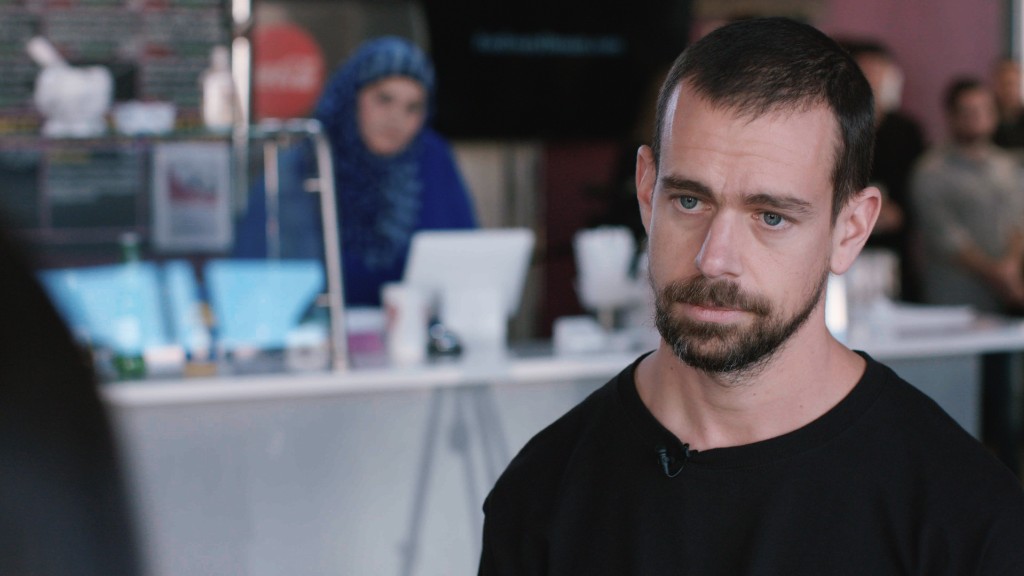 Even being President Trump's preferred communication platform isn't enough to save Twitter.
Twitter (TWTR) posted sales of $717 million for the fourth quarter, missing Wall Street estimates and increasing just 1% from the same quarter a year earlier.
The lackluster sales growth was due to a decline in advertising revenue, particularly in the U.S. where ad sales declined 7%. Twitter is struggling to compete for ad dollars with larger or faster-growing Internet services.
Twitter's user growth remains stalled. It had 319 million monthly active users in the fourth quarter, a gain of just two million from the previous quarter.
The stock fell 10% in pre-market trading Thursday following the earnings release.
"The whole world is watching Twitter," Jack Dorsey, Twitter's cofounder and CEO, said on a conference call with analysts. "While we may not be currently meeting everyone's growth expectations, there is one thing that continues to grow and outpace our peers: Twitter's influence and impact."
Leading up to the earnings report, multiple analysts sounded optimistic that Trump's use of the platform could be positive for Twitter's user engagement, if not its user growth.
"Twitter has been thrust into the global zeitgeist following the U.S. President Election in November 2016," Rich Greenfield, an analyst with BTIG, wrote in an investor note this week.
"Not only is President Trump actively using Twitter to communicate directly with the American people, his tweets are impacting consumers all around the world," he wrote.
In its letter to shareholders, Twitter's executives did say the service is experiencing an increase in the number of daily active users and time spent on site, though it did not credit Trump or the elections for either specifically.
"The president's use of Twitter has broadened the awareness of how the platform can be used. It shows the power of Twitter," Anthony Noto, Twitter's COO and CFO, said on the call. But according to Noto, the "primary" driver of user growth was not Trump, but product changes and marketing.
Related: The Twitter resistance: Fighting Trump one tweet at a time
Trump continues to use his personal Twitter account, @RealDonaldTrump, to go after specific companies, put his political opponents in the hot seat, bash Hollywood and media outlets, and re-share supportive messages from obscure accounts.
His administration also controls the @POTUS account, which frequently re-shares posts from Trump's personal account, including one this week berating Nordstrom for treating his daughter "unfairly" by discontinuing her fashion line.
Trump's tweets generate headlines on a daily -- if not an hourly -- basis, ensuring Twitter is constantly in the news cycle.
Twitter has struggled for most of its time as a public company to prove to investors and advertisers that it can grow into a truly mainstream Internet service.
The social network's active user base has been stalled around the 300 million mark for about two years, while younger rivals like Instagram pass it. Facebook (FB), once thought to be the closest comparison for Twitter, is now approaching two billion monthly active users.
In an attempt to boost its bottom line, Twitter has gone through two rounds of layoffs since Dorsey returned as CEO in 2015.
Last year, Twitter was rumored to be an acquisition target for Google (GOOGL), Disney (DIS) and Salesforce (CRM), the last of which confirmed its interest and ultimate decision to walk away from a deal.
One of the sticking points for any deal was said to be Twitter's problem addressing abuse on the platform. This month, Twitter began taking stronger steps to improve its reputation as a haven for online harassment.
Despite these challenges, Dorsey reiterated on the call that he plans to continue juggling his roles as CEO of Twitter and payments company Square (SQ).
"This focus and this team allows me and gives me a lot of confidence I can continue to focus on the most meaningful things at both companies," Dorsey said on the call.