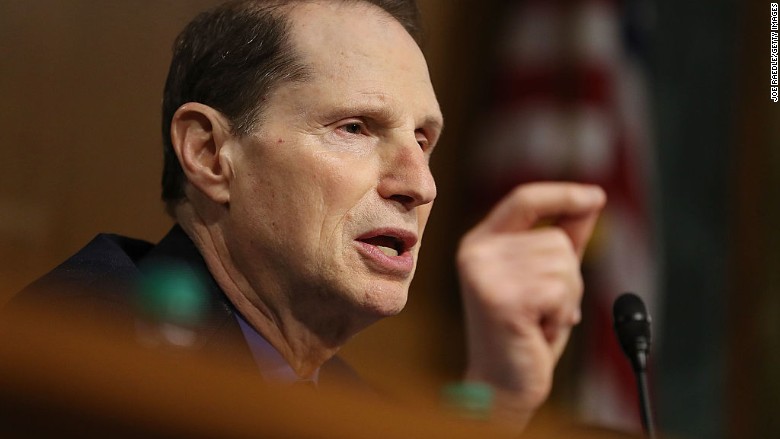 Faxing the government may not be the most efficient way to get information. And one senator wants to know why the FBI is going back to the eighties.
This week, the FBI said it would stop accepting email requests for Freedom of Information Act (FOIA) data. Instead, people would need to submit requests through an online portal called eFOIA -- or via fax or snail mail.
Now, Senator Ron Wyden (D-Oregon) is asking the agency to explain its new restrictions on the process.
FOIA lets people request data and communications from federal agencies that they otherwise wouldn't release, like records of events, internal memos and emails.
In a letter to the FBI on Thursday, Wyden, who's a member of the Senate Select Committee on Intelligence, said there are limitations to the online portal. These include a 3,000 character limit on requests, unclear rules about what people can request, and technical barriers that prevent people "engaged in the innovative use of technology" from automating their requests.
"These limitations may become serious problems if this system is to be the sole method through which the agency can receive digital FOIA requests," Wyden said in his letter.
Wyden also asked why the FBI didn't use the online FOIA portal that multiple agencies already use.
The new rules could hinder journalists, nonprofits and watchdog agencies that submit FOIA requests. The information is used for research and to keep the public informed about the inner workings of federal agencies.
Keith Chu, a spokesman for Wyden, said the senator has not received a response from the FBI.
A spokesperson for the FBI told CNNTech it would respond to Wyden directly, and did not provide a statement regarding his letter.
Earlier this week, the FBI said the portal would increase efficiency by automating the FOIA request process. The agency changed its terms of service on the eFOIA portal after the Daily Dot reported restrictions including "operating hours" and limiting requests to one per day.
"With the full implementation of the portal on March 1, 2017, the terms of service for the site will be modified to allow an unlimited number of requests, no limitation on the number of requests which may be submitted by an individual, and availability seven days a week, 24 hours a day," the FBI said in a statement.