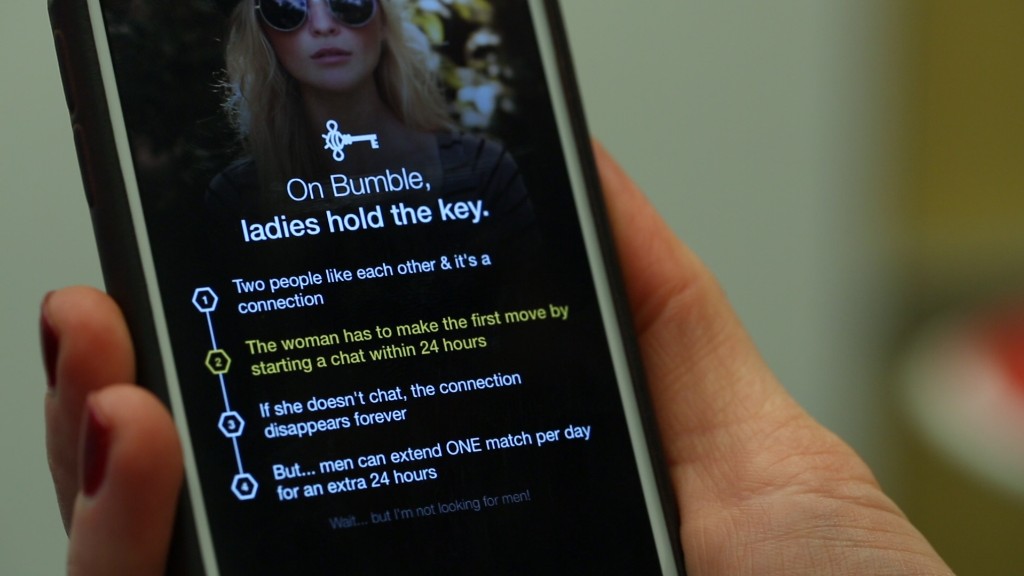 Dating in the digital age is getting less, well, digital.
A new batch of dating services are cropping up that push back on the infamous swipe. Call it the Tinder resistance. The concept of swiping through profile pictures became a new normal for dating apps -- but it places the emphasis on physical appearance in the search for love, or hookups.
Now, some dating app creators say there has to be a better way to help people forge connections IRL.
Hotline, which launched Monday in New York, wants to bring authenticity and discernment back to online dating.
The first required interaction if you connect with someone on Hotline? A phone call.
In other words, no texting "U up?" until after you've spoken on the phone at least once.
In interviewing tech founders, many say they've built an app or service that's designed to be as effortless as possible for the user. But Hotline founder Sam Ballantyne, who turns 28 on Valentine's Day, set out to do the opposite. He created the app to introduce as much "friction" as possible into dating so people only interact with each other "when they really want to."
Ballantyne said the idea for Hotline actually came after matching with a woman on Tinder last April.
"She wouldn't message me [again] until I called her," Ballantyne told CNNTech. He said it was her way of testing how much effort he was willing to put in to get to know her.
Related: This panda is dancing: Poet calls out our addiction to apps
"The call itself ended up being a good way to break the ice," said Ballantyne, who ended up dating the woman for a few months after their two-hour phone session.
It can be tough for two busy humans to find time to talk, but Ballantyne said forcing people to play phone tag keeps things spontaneous.
Calls take place in-app so the company can keep track of how long they last. After the first call, people will be able to message each other. While in beta, Ballantyne said the average calls have been about 25 minutes, but some people have chatted for more than 40 minutes.
Related: eHarmony finally nixes its lengthy questionnaire
Hotline will charge users $9 per month, so they have some skin in the dating game. Popular dating app Hinge redesigned its app in October in a bid to prioritize relationships over hooking up. It charges $7 a month (though allows people to test a limited version for free).
On Hotline, Members can only select up to three matches at a time, unlike Tinder and Bumble where users can swipe endlessly.
"As a casual user of a dating app, it's really not hard to have hundreds or thousands of matches. It means you don't treat your matches well. It's hard to manage thousands of virtual relationships," said Ballantyne, who was a musician until getting into software development three years ago. "I wanted to build something that made it easier to give whoever you were messaging the time they deserve."
Related: No more swiping: Hinge dumps feature
Hotline is joined by other new apps trying to improve the state of online dating. Ona, which launched this month, matches users to experts (matchmakers, therapists, dating coaches, online profile editors) to help navigate online dating. Some content is available for free but people can pay for one-on-one coaching or advice. Dating profiles aren't visible to other singles, only to the experts, who can set people up.
And, there's Hater, a new app that matches people not on the superficial things like physical appearance, education or job ... but rather, because they hate all the same things as you.