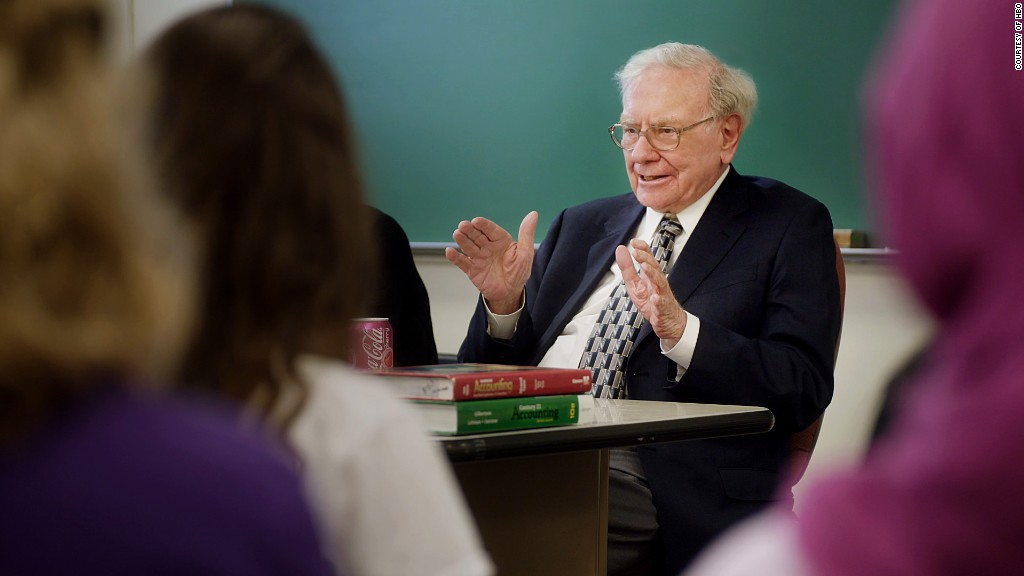 Warren Buffett's Berkshire Hathaway unveiled its latest holdings Tuesday, and it looks like the investment fund headed by the Oracle of Omaha is getting hungrier for airline stocks.
The firm more than doubled its stake in American Airlines (AAL), increased its stake in United (BNO) six-fold, and boosted its stake in Delta (DAL) by 1,465% during its fourth quarter, which ended December 31.
Buffett has said his company picked up shares of Southwest for the first time last quarter, and Tuesday's filing revealed Berkshire now owns about 43 million shares.
The company picked up a much larger stake in Apple (AAPL), buying up tens of millions of shares and increasing its stake in the company by 277%. That's on top of the 55% increase Berkshire Hathaway reported its stake in Apple rose between its second- and third-quarter.
The fund brushed off several stocks in which it formerly held massive stakes. It completely dumped its stake in Deere (DE). It sold off the vast majority of its Walmart (WMT) and Verizon (VZ) stock. It formerly owned more than 15 million shares of Verizon, but now has just 928. Its Walmart stake dipped to 1.4 million shares from nearly 13 million.
Berkshire also made new investments in agrochemical firm Monsanto (MON) and satellite radio company Sirius XM (SIICF).