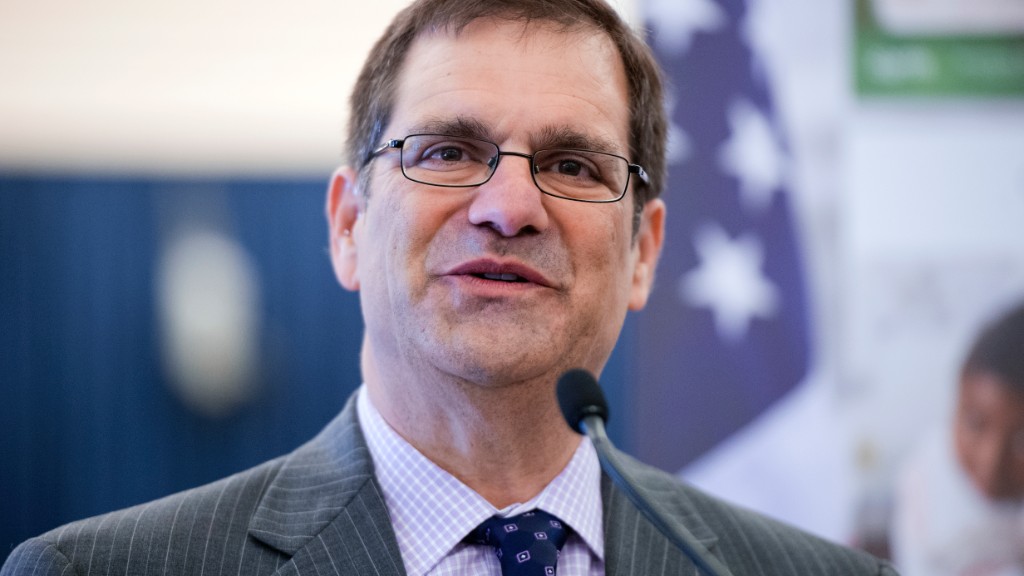 Turn the clock back to 2009 ... Obamacare "death panel" claims are making a comeback.
A Republican Party chairman in Florida's Pasco County was met with jeers last week when he brought up death panels at a town hall.
"There is a provision in [Obamacare] that anyone over the age of 74 has to go before what is effectively a death panel," Bill Akins said. "Yes, they do. Yes, they do. It's in there, folks."
Congressional Republicans blame Obamacare for a lot of things, including making health insurance unaffordable, narrowing consumers' choice of doctors and hurting the U.S. economy. But one thing lawmakers haven't brought up in a while -- until now, at least -- is former GOP Vice Presidential candidate Sarah Palin's infamous claim that the government will determine whether senior citizens and disabled are worthy of care.
The resulting uproar engulfed the debate over the health reform bill that would become the Affordable Care Act. Republican lawmakers and conservative pundits decried the legislation as enabling the government "to pull the plug on Grandma," as Iowa Senator Charles Grassley said at the time.
Related: 'Death panel' disputes erupt at Florida GOP congressman's town hall
At the heart of the controversy is whether Medicare will pay for doctors to discuss end-of-life options with patients. The idea was first introduced in 2009 as the Affordable Care Act was being crafted, but was dropped amid the furor.
In 2015, however, Centers for Medicare & Medicaid Services officials quietly issued a new rule allowing Medicare reimbursement as a way to improve patients' ability to make decisions about their care.
Providers and patients are taking advantage of the program. Medicare paid doctors nearly $16 million for such consultations in the first six months of 2016.
In total, nearly 14,000 providers billed almost $35 million for advance care planning conversations for about 223,000 patients, according to data released last week by the Centers for Medicare & Medicaid Services. Full year figures won't be available until July, but use appears to be higher than anticipated.
Providers in California, New York and Florida led use of the policy, which pays about $86 a session for the first 30-minute office-based visit and about $75 per visit for any additional sessions.
The CMS rule requires no specific diagnosis and sets no guidelines for the end-of-life discussions. Conversations center on medical directives and treatment preferences, including hospice enrollment and the desire for care if patients lose the ability to make their own decisions. The conversations may occur during annual wellness exams, in separate office visits or in hospitals. Nurse practitioners and physicians' assistants may also seek payment for end-of-life talks.
End-of-life conversations have occurred in the past, but not as often as they should, said Paul Malley, president of Aging with Dignity, a Florida nonprofit. Many doctors aren't trained to have such discussions and find them difficult to initiate.
"For a lot of health providers, we hear the concern that this is not why patients come to us," he said. "They come to us looking to be cured, for hope. And it's sensitive to talk about what happens if we can't cure you."
Related: Employers worry GOP overhaul could harm job-based coverage
A 2014 report by the Institute of Medicine, a panel of medical experts, concluded that Americans need more help navigating end-of-life decisions. A 2015 Kaiser Family Foundation poll found that 89% of people surveyed said health care providers should discuss such issues with patients, but only 17% had had those talks themselves. (Kaiser Health News is an editorially independent program of the foundation.)
Proponents of advance care planning cheered evidence of the program's early use as a sign of growing interest in late-stage life planning. Being able to bill makes a difference, Malley said.
The new reimbursement led Dr. Peter Sutherland, a family medicine physician in Morristown, Tenn., to schedule more end-of-life conversations with patients last year.
"They were very few and far between before," he said. "They were usually hospice-specific."
Now, he said, he has time to have thorough discussions with patients, including a 60-year-old woman whose recent complaints of back and shoulder pain turned out to be cancer that had metastasized to her lungs. In early January, he talked with an 84-year-old woman with Stage IV breast cancer.
"She didn't understand what a living will was," Sutherland said. "We went through all that. I had her daughter with her and we went through it all."
Controversy, however, is threatening to reemerge in Congress over the funding. Representative Steve King, introduced the Protecting Life Until Natural Death Act last month that would revoke Medicare reimbursement for the sessions, which he called "yet another life-devaluing policy."
Related: HSAs: Big tax break or gimmick to benefit the wealthy?
"Allowing the federal government to marry its need to save dollars with the promotion of end-of-life counseling is not in the interest of millions of Americans who were promised life-sustaining care in their older years," King said in January.
While the fate of King's bill is uncertain -- the recently proposed measure hasn't seen congressional action -- it underscores deep feelings among conservatives who have long opposed such counseling and may seek to remove it from Medicare should Republicans attempt to make other changes to the entitlement program.
Kaiser Health News (KHN), a nonprofit health newsroom whose stories appear in news outlets nationwide, is an editorially independent part of the Kaiser Family Foundation. KHN's coverage of end-of-life and serious illness issues is supported by The Gordon and Betty Moore Foundation.