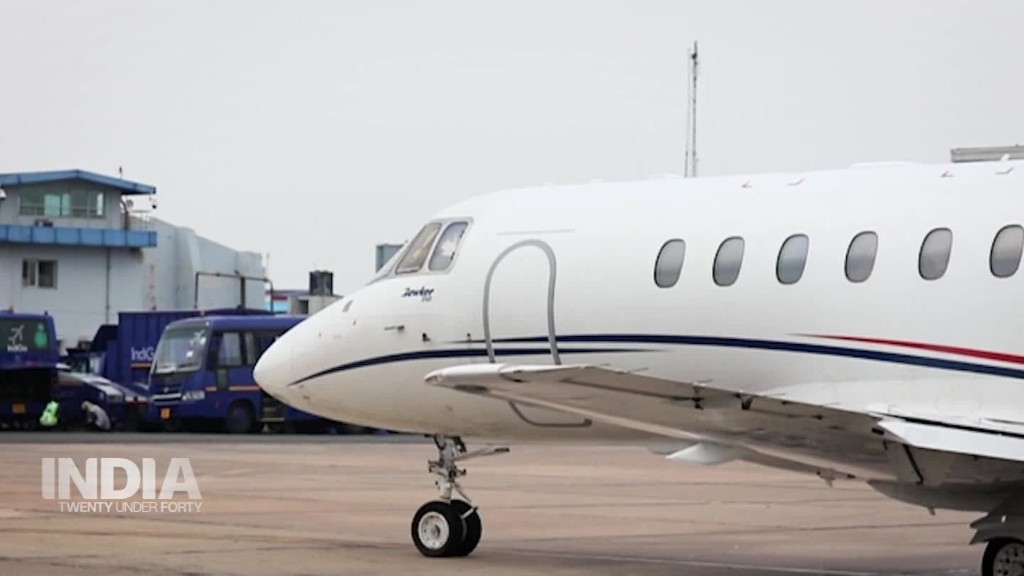 India is prepared to do whatever it takes to keep its national airline afloat -- including selling it off to private investors.
"We want Air India to survive," Aviation Minister Ashok Gajapathi Raju said at the CNN Asia Business Forum in Bangalore on Monday. "We don't mind where it is, who runs it, as long as it serves the Indian people and our Indian skies."
The state-owned airline has been plagued by inefficiency and enormous losses for years. It received a $4.5 billion bailout from the government in 2012.
"I can't commit the taxpayers' money for eternity to keep it going," Raju said. "Whether it's owned by government, owned by [someone else], we'd like it to survive."
Related: Boeing snags $11 billion order from India's SpiceJet
Air travel in India is growing at a furious rate. The country is forecast to overtake the U.K. as the world's third largest aviation market within the next decade.
The airline business in India is also highly competitive. Air India is up against private domestic carriers and Middle Eastern airlines like Etihad and Emirates that have aggressively expanded into the country in recent years.
"Left to itself, Air India is likely to get grounded," Raju added. "Something has to be done about it, the sooner the better."
But he didn't provide any details or timetable for tackling Air India's difficulties.
This isn't the first time the privatization of the airline has been suggested. Raju's predecessor, Ajit Singh, hinted at it in 2013, but the idea was slammed by opposition parties.
One of those opposition parties, the BJP, is now in government. The question is whether it would have the political will to push through such a challenging privatization.