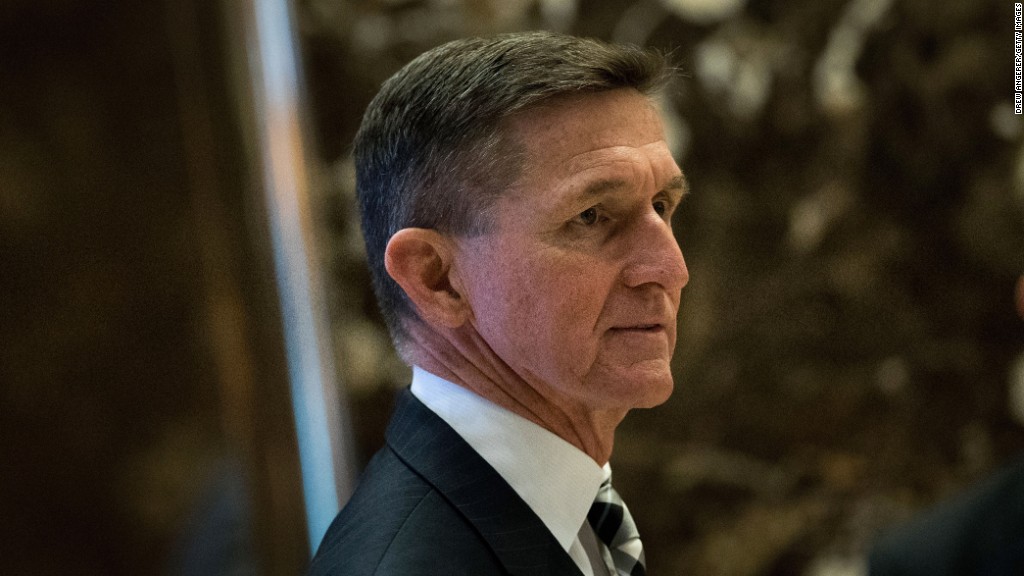 President Donald Trump typically dismisses any unflattering report about his administration as "fake news."
But among the outlets and commentators most sympathetic to Trump, there has been another scapegoat for the White House's early setbacks: not the press, but the chief of staff.
"Clearly," Fox News host Brian Kilmeade said Wednesday morning, "Reince Priebus and company are having trouble getting off the ground."
Priebus, considered one of the few stewards of the GOP establishment within Trump's inner circle, has been the target of a string of recent leaks suggesting that he is responsible for the White House's missteps. Much of that criticism appears to be coming from individuals more devoted to Trumpism than to the Republican Party.
Related: Trump attacks leaks as they become a gusher
Publicly, Trump has pledged his support for Priebus, telling Fox News on Tuesday that his chief of staff is doing a "great job." A White House spokesperson echoed those sentiments.
"Reince is doing an incredible job," the spokesperson told CNNMoney in an email.
But the criticism of Priebus has begun to crescendo among some of Trump's biggest media boosters.
On Tuesday, following the resignation of Gen. Michael Flynn as national security adviser, Breitbart published a story that blamed Priebus for the "botched rollout" of Trump's immigration ban. The story, written by Breitbart reporter and unabashed Trump loyalist Matthew Boyle, cited "sources close to the president" and said that "Priebus is struggling to maintain his grip on the position."
White House strategist Steve Bannon, the former Breitbart chairman, was widely assumed by political and media observers to be one of the primary sources of that story. Bannon denied this Tuesday, telling The Atlantic that the story was "absurd." He told CNN's Dana Bash Wednesday that he was not just upset about the article but "livid."
"The story is totally untrue," Bannon told Bash. "Reince is doing a great job. I couldn't ask any more from a partner."
Related: Flynn resignation: Fox, Breitbart focus on leaks
Bannon and Priebus have reportedly been at loggerheads as they compete for control over the West Wing, although the two have denied any friction. But there is no question that Priebus, the former chairman of the Republican National Committee, is in many ways antithetical to the anti-establishment forces that powered Trump's rise.
Infowars, the fringe right-wing outlet that has been praised by Trump, had its own scathing report on Priebus.
Jerome Corsi, who was announced last month as head of the site's new Washington bureau, wrote Wednesday that "Infowars has established that Priebus is the Chief Leaker in the White House, responsible for feeding the Trump-hating mainstream media that daily dominate the White House news room with 'red meat.'"
"Trump loyalists have declared war and are demanding Priebus' scalp," Corsi, a regular supplier of discredited conspiracy theories who has had a longstanding if sometimes off-and-on relationship with Trump, wrote.
Infowars has never been exactly a hospitable venue for Priebus and other members of the GOP establishment. Alex Jones, the animated founder of Infowars, warned Trump against choosing Priebus as chief of staff back in November, calling him an "insider Trojan horse."
Roger Stone, the notorious GOP operative who has been a longtime friend of Trump, also blamed Priebus for Flynn's ouster, calling it a "'Pearl Harbor' for Trump loyalists."
"Priebus must go !" tweeted Stone, an Infowars regular.
Stone isn't the only Trump confidant to publicly criticize Priebus. Christopher Ruddy, the CEO of Newsmax Media who is also friendly with the president, said Sunday on CNN's "Reliable Sources" that "there's a lot of weakness coming out of the chief of staff."
Related: While other outlets fact-check Trump, Infowars provides alternative facts
Ruddy, who said he has spoken to Trump "two dozen times since he was elected," told CNN in a follow-up interview on Monday that his criticisms of Priebus were his own.
"Everybody seems to think somehow maybe I was trying to send a message to the president or I was speaking for him," Ruddy said. "I am not speaking for him, I am speaking for Chris Ruddy as I always have and will continue to do so."
At Fox News, the most mainstream of the pro-Trump outlets, the tenor toward Priebus has been more constructive -- even encouraging.
Bill O'Reilly, Fox's top-rated host and a Trump sympathizer, said Tuesday night that the president "needs better coordination among his staff."
"There should be somebody in charge of quality control and accurate messaging," O'Reilly said. "That somebody should be Reince Priebus, who is experienced and skilled."
--CNN's Brian Stelter contributed reporting.