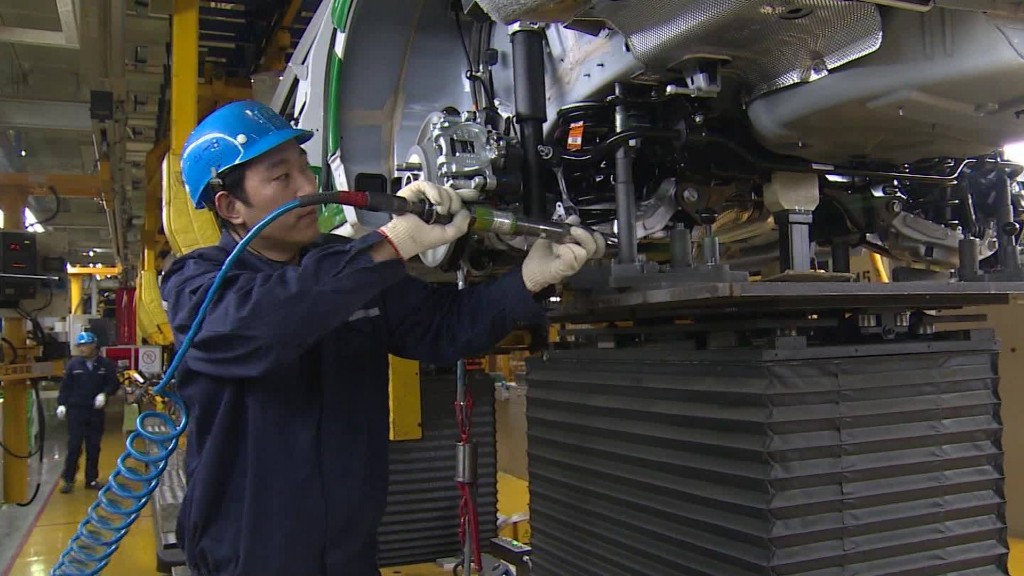 President Donald Trump has threatened to confront China on trade, but one of America's corporate icons doesn't expect things to get ugly.
"I think it's way too early to be talking about any trade tariffs or barriers," said Ford China CEO David Schoch. "I believe that President Trump and President Xi [Jinping] will create an environment of good, strong commerce."
China is a huge and fast growing market for Ford (F) and other big automakers like Volkswagen (VLKAF) and GM (GM). Ford's China sales jumped 14% to a record 1.27 million vehicles last year.
That means the company has a lot riding on the U.S.-China relationship, like its state-of-the-art factory in the eastern Chinese city of Hangzhou that pumps out 40 vehicles an hour.
Related: Ford ships Raptor pickups to China
"We've invested a lot in China," Schoch told CNN in an interview this week. "It's an integral part of future growth, we want to succeed here."
But that success could come down to the whims of geopolitics, with Trump having threatened during the campaign to impose tariffs of as much as 45% on Chinese products.
"I view the U.S. and China as two major economic powerhouses, and to be successful in the global environment, we're going to have to work with each other," Schoch said.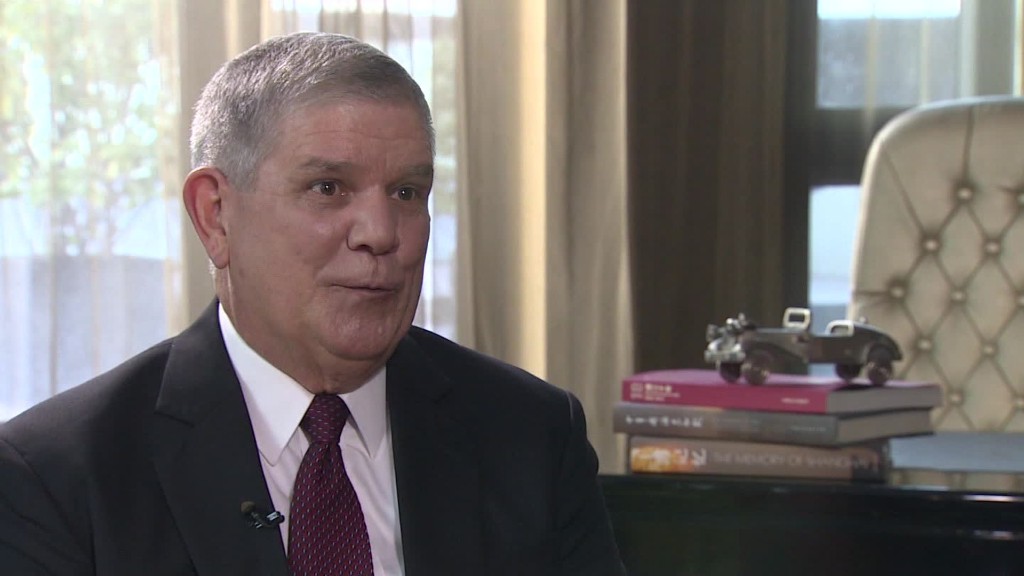 The early weeks of Trump's presidency suggest he may be less confrontational with Beijing than his campaign rhetoric indicated.
He didn't follow through on a vow to label China a currency manipulator on his first day in office. And last week, he backed off the idea of using U.S. policy on Taiwan as a bargaining chip.
But if he reverts to a more aggressive stance, the result could be a damaging tit-for-tat on trade between Washington and Beijing.
"I have a general view that a trade war would have no winners," Schoch said, echoing recent comments by President Xi.
Related: Why is Trump backing off his China threats?
One fear is that a spike in tensions could provoke a "nationalist backlash," he said, pointing to the anti-Japan protests that erupted in China in 2012 over a territorial dispute. Japanese companies like Toyota were targeted during the demonstrations, some of which turned violent.
"I don't see that happening," Schoch said. "I think Chinese customers think about American companies differently."
But KFC-owner Yum Brands (YUM) and McDonald's (MCD) both said their China businesses suffered last year from anti-U.S. protests over an international tribunal's ruling on territorial issues in the South China Sea.
Related: China hits GM joint venture with $29 billion fine
Ford's operations in China aren't purely American, though.
Like other foreign carmakers, it works with local partners in China. Ford has joint ventures with two state-owned companies, Changan Automobile Group and Jiangling Motors.
"They provide valuable insight to what the government is aiming for in terms of their policies and they can help us interpret how we need to think about this," Schoch said.