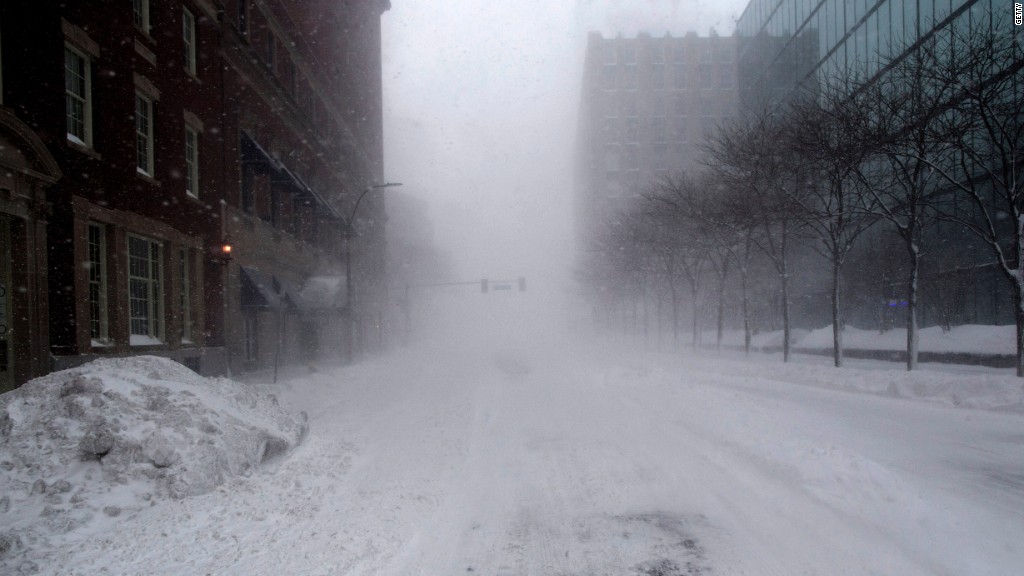 Canada Goose has built a business around selling parkas for north of $1,000. Up next: Selling investors on an IPO.
The family-run firm announced on Wednesday that it's planning to list shares on the New York Stock Exchange and Toronto Stock Exchange under the ticker symbol "GOOS".
The company got its start in Toronto in 1957 and is currently led by the founder's grandson, Dani Reiss. It's also backed by Bain Capital.
Demand for the company's expensive luxury parkas has boomed over the past year, with sales up 33% and profits up 84%.
Customers flock to the Made-in-Canada coats for their warmth, and the firm boasts that its products have been worn in the South Pole and Mount Everest. The parkas are easy to recognize with their signature "Arctic program" patch.
The company is hoping that investors will warm to its expansion plans.
Canada Goose has grown its footprint in the U.S. and now makes more than one-third of its sales on American soil. It sells in 35 other countries and has gained a strong following in the U.K., France, Japan and Korea. It's planning further expansion in markets including Germany, Italy and Scandinavia.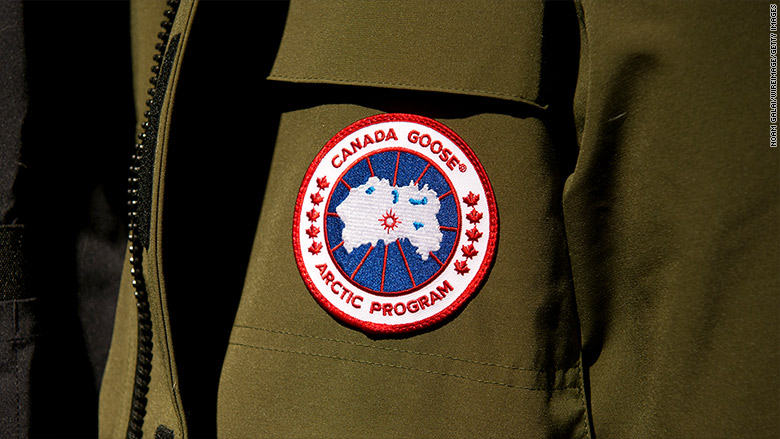 Its customers appear to be very loyal. The firm said that a survey conducted in 2016 showed that 84% of customers expect to buy another Canada Goose product when they make their next major outerwear purchase.
It's also looking to expand its offerings by creating more items for the spring and autumn, and possibly even get into footwear and bedding.
Related: Here's why Amazon might buy a big retailer
But an investment in Canada Goose is not without risks.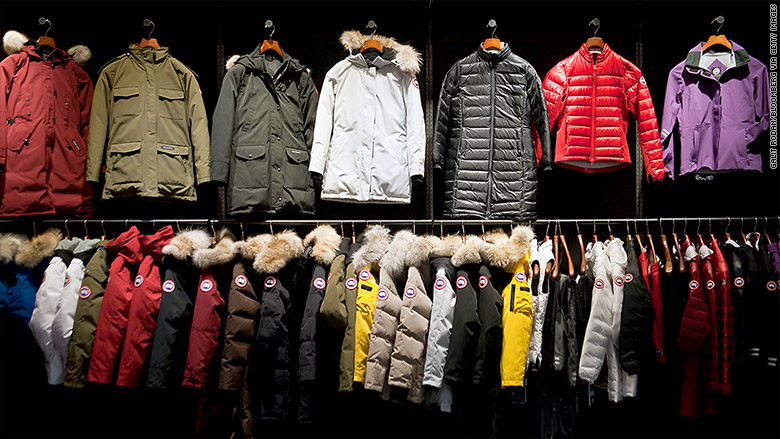 The company is operating in a crowded, fragmented market, which could make it difficult to stand out from the crowd.
Moncler (MONRF), a larger competitor, has sales that are three times those of Canada Goose. The Italian firm already has significant sales in China, a critical market for luxury retailers.
Shares in Moncler have been highly volatile since their debut in late 2013 and dipped below their original offer price in 2014 before roaring back.
Canada Goose warned in its IPO filing that its reputation and sales could be hurt by protestors or animal welfare activists, who oppose the use of goose and duck feathers and coyote fur.
The company also warned that it's had problems with its accounting in the past.
It said it has taken steps to remedy the issue, but added that troubles could persist if "we fail to remediate these weaknesses."