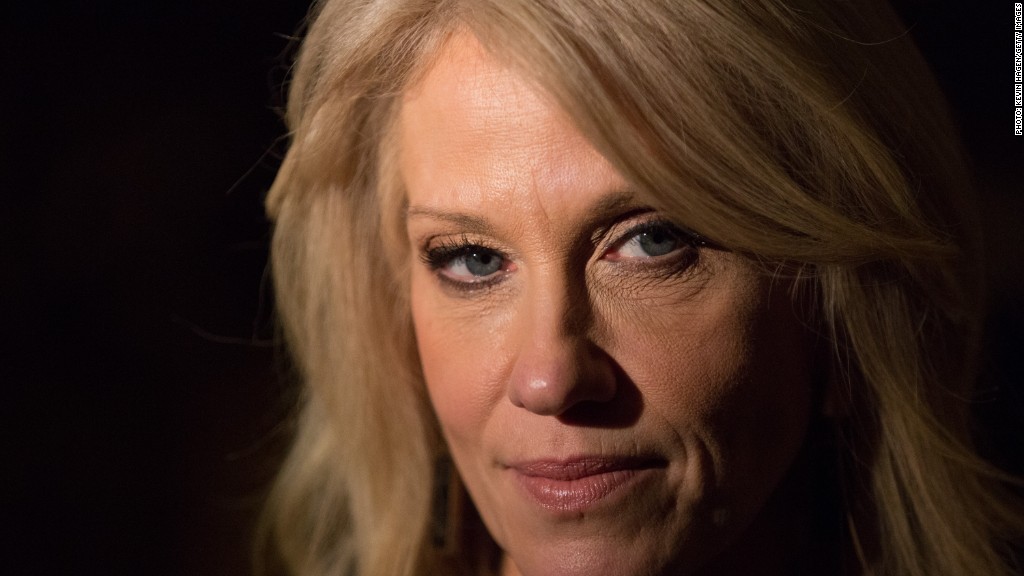 It's been nearly three years since Western powers hit Russia with economic sanctions over its annexation of Crimea.
Now, President Trump has suggested that he would be willing to roll back the punitive measures in exchange for Moscow's cooperation on other issues.
The sanctions remain a key piece of leverage that the West wields over Moscow, and Trump would face fierce resistance from Congress and U.S. allies if he sought to remove them.
But what would it mean for Russia?
William Jackson, senior emerging markets economist at Capital Economics, said that removing the sanctions would provide a meaningful boost to Russia's struggling economy.
"They are still very damaging to the business environment," he said of the sanctions. "There's no question about the pressure on the economy."
Here's what rolling back the sanctions would do for Russia:
Sanctions bite
Europe and the U.S. tried to hit Russia's economy by restricting its access to Western finance, oil exploration technology and services, and arms.
The sanctions -- combined with a sharp decline in oil prices -- have contributed to a major erosion of Russia's economic might.
The economy shrank by 3.7% in 2015 and 0.7% in 2016. Inflation skyrocketed and the value of the ruble collapsed.
Moscow scrambled to adjust, and a recovery is now beginning to take hold. The International Monetary Fund said in November that after absorbing some of the shocks from low oil prices and sanctions, Russia's economy is likely to return to growth this year.
Access to cash
The removal of U.S. sanctions would help Russian companies access desperately needed cash.
The sanctions are designed to cut off Russian firms from Western funds -- restrictions that have led to a downturn in investment and new projects.
"If Russian firms were able to access western financing, it would help the business environment," Jackson said. "There are still capital outflows and firms are struggling to raise capital."
Russian banks also stand to benefit from an easing of sanctions. At least five major Russian banks -- including Sberbank and VTB -- have been blocked from raising cash in the West.
Oil and gas
The sanctions forced Russian firms to put several major oil and gas projects on hold.
Energy producers Rosneft, Novatek and Gazprom all had to scramble for cash in order to pay their foreign currency debts and finance long-term projects.
They were also prevented from buying the latest oilfield tech from Western suppliers. A lifting of sanctions could help boost exploration and efficiency.
Everyday people
The economic benefit of removing sanctions would also trickle down to average citizens.
"Firms would be able to increase investment and hiring, which would result in higher employment and disposable incomes," Jackson said.
In response to Western sanctions, Russia banned most fresh food imports from the West. That led to price hikes and food shortages that hit everyday Russians.
Removing those counter-sanctions would also make life easier for Russians.
If investors were to return to Russia, the ruble would likely strengthen against other currencies. That would help consumers by making imported goods cheaper.
Europe's response
Even if Trump decides to lift sanctions, the EU is unlikely to quickly follow suit.
The bloc's current sanctions are in place until at least July. There is some opposition to their automatic renewal, most notably from Hungary, but the majority of European countries want sanctions to remain in place until Moscow fully implements a ceasefire agreement signed in Minsk in 2015.
Jackson said that even if the U.S. decides to lift sanctions unilaterally, it would be enough to significantly boost Russia's economy.
"My sense is that the U.S. sanctions might be more important, because of the importance of the dollar as the global reserve currency," he said.