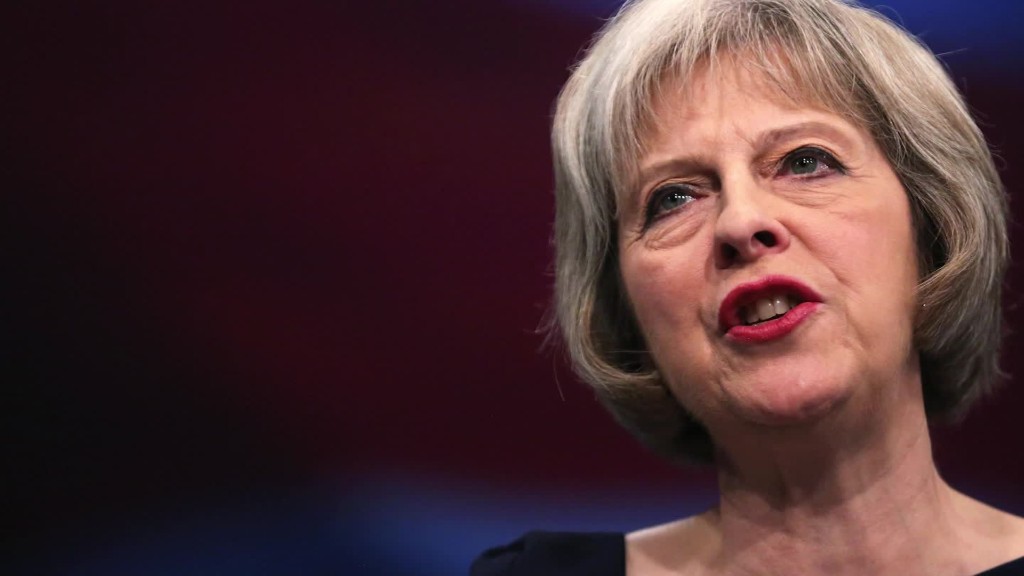 U.K. households are beginning to feel the pain of Brexit.
Retail sales in the U.K. unexpectedly dropped for a third consecutive month in January, according to the Office for National Statistics.
Sales dropped by 0.3% last month, compared to a 0.9% increase expected by analysts. The bad news didn't stop there: the ONS also said that retail sales dropped by 2.1% in the month leading up to Christmas, a steeper decline than previously thought.
Kate Davies, a senior statistician at the ONS, said that higher fuel and food prices are to blame for the slowdown. Sales were down in both conventional stores and online.
Investors reacted by pushing the pound lower 0.6% against the dollar to $1.24. That's 17% below the levels seen on the day Britain voted to leave the European Union.
The sharp drop in the value of the pound following the referendum is translating to higher prices for imported goods, such as food and electronics.
"We have seen that wages are not improving while inflation is moving higher," said Naeem Aslam, chief market analyst at Think Markets. "Higher prices are biting."
Inflation jumped to 1.8% in January, compared to 1.6% the previous month. Capital Economics predicts it will breach the central bank's 2% target next month.
Europe to Trump: Learn more about the EU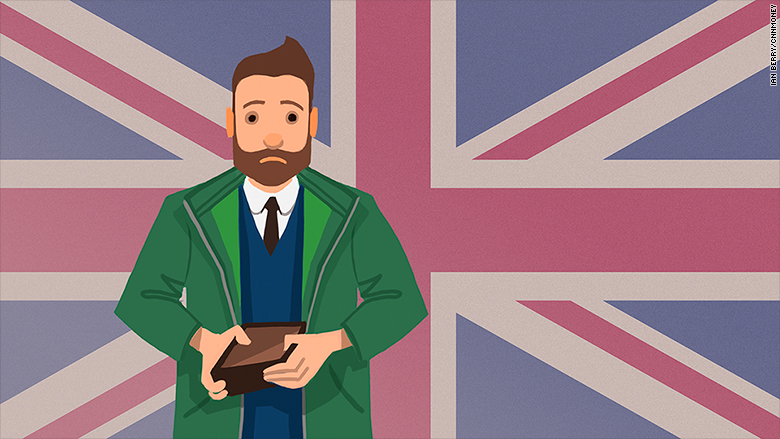 The U.K. economy showed remarkable resilience in the aftermath of the referendum. Consumer spending had been particularly strong, defying the expectations of most economists.
Now, it looks like consumers are starting to buckle under the pressure of higher prices.
"These figures provide the clearest evidence yet that rising prices will squeeze consumer spending throughout this year and into 2018," said Andrew Sentance, senior economic adviser at PwC.