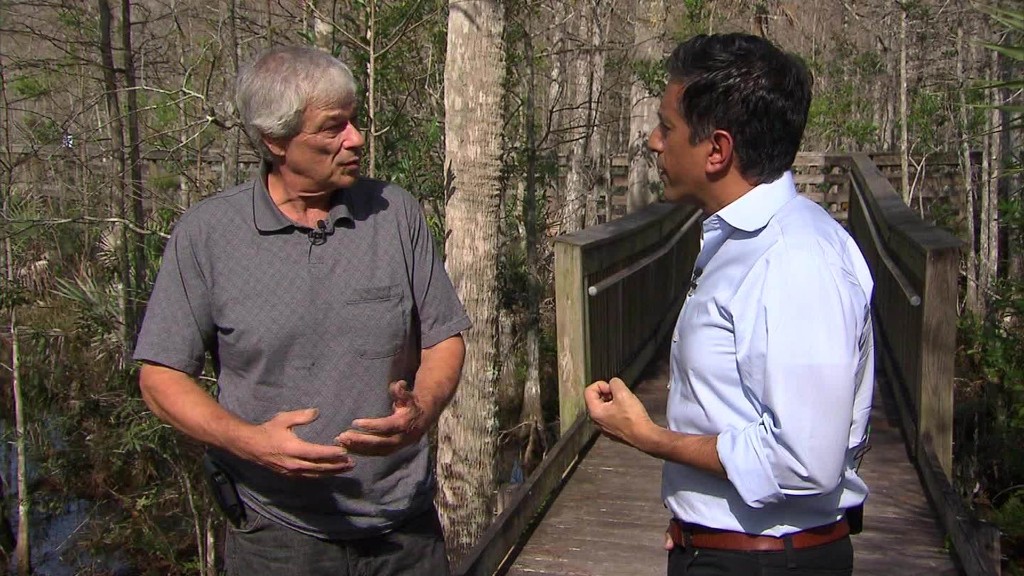 Congressional Republicans are finally starting to flesh out their plans to replace Obamacare.
House GOP members met Thursday to hear more from committee leaders about efforts to replace the massive health reform law. In a presentation, Representatives Greg Walden of Oregon and Kevin Brady of Texas explained how the party wants to overhaul America's health care system through the use of tax credits, health savings accounts and changes to Medicaid funding, among other measures.
Congress started the repeal process last month, but the momentum has stalled amid infighting over how to replace Obamacare. Congressional leaders and President Trump, however, have said recently they will be ready to act next month.
Related: Republicans have long talked about replacing Obamacare, but no bill yet
Republicans don't have the 60 votes in the Senate needed to enact broader changes to the law, including revising Obamacare's strict insurance rules which are critical to the GOP's promise to make health insurance more affordable. So they plan to repeal the mandates, penalties and taxes using the budget reconciliation process, which is limited to revenue and spending measures and requires only a simple majority to approve.
Still missing from the GOP plan, however, is how much money they are willing to spend on their replacement provisions and how they will pay for it, especially since their proposal calls for rescinding Obamacare's taxes on the wealthy, insurers and others. That's also key to knowing how much assistance to consumers and states it will provide.
Lawmakers said the Congressional Budget Office is still analyzing the plan.
Here's what the House wants to tackle first:
Provide tax credits to more people: The GOP wants to provide advanceable, refundable tax credits to help people afford coverage. These would replace Obamacare's subsidies, which are actually advance premium tax credits, though most people don't know that. Obamacare's credits are paid directly to insurers, and it's likely the Republican ones would be too.
But the two tax credits would differ in significant ways. Obamacare subsidies are based on income. The less you make, the more you get. But if you make above 400% of the poverty level -- $47,520 for an individual or $97,200 for a family of four -- you don't receive any assistance. This has led many middle class Americans to say Obamacare's premiums are unaffordable, especially after insurers hiked rates for 2017.
Related: The many reasons Republicans are stuck on Obamacare repeal
The Republican plan, however, would tie tax credits to a person's age so everyone would qualify, as long as they aren't eligible for coverage through an employer or the government. It would also be adjusted based on family size.
The GOP argues that this would be easier to administer and would also eliminate incentives for people to work less so they could remain eligible for subsidies.
The outline distributed to House members on Thursday and obtained by CNN, however, doesn't specify the size of the credits. Without that figure, it's hard to know how much it will help lower people's premiums. Previous Republican plans have offered credits of up to $3,000, but experts say this would not be enough to make coverage affordable for many people.
Boost the use of health savings accounts: Republicans would allow people to contribute more money to these accounts, which let Americans sock away funds tax free as long as they are used for health care expenses. They have long been popular with the GOP.
Currently, those enrolled in high-deductible health plans can contribute up to $3,400 for single folks and $6,750 for a family. In his A Better Way blueprint for health reform, House Speaker Paul Ryan would increase those thresholds to $6,550 for individuals and $13,100 for family coverage.
Related: HSAs: Big tax break or gimmick to benefit the wealthy?
It's not clear whether these are the final figures. Some lawmakers had also talked about decoupling HSAs from high-deductible plans to allow more Americans to contribute. But raising the threshold and expanding access would mean giving up more tax revenue, which the Republicans may not be able to afford.
Repeal Medicaid expansion and cap federal funding: The GOP would eliminate Medicaid expansion, which allowed 11 million low-income adults to gain coverage in 31 states and the District of Columbia.
Under Obamacare, the federal government paid 100% of the cost for the newly eligible for three years and is slated to ratchet back that funding to 90% by 2020. The Republicans would allow states to continue receiving the enhanced payments for a limited period of time. After that, states could opt to continue covering low-income adults, but they would receive the traditional federal match, which ranges from roughly 50% to 74%, depending on the state.
Related: Major changes for Medicaid coming under Trump and the GOP
Republicans are also seeking to put the program "on a budget," according to the policy brief circulated Thursday. States could choose between a per capita allotment, which would provide a set sum of federal money per participant, or a block grant, which would send a fixed amount to each state to cover its Medicaid population. States would be given more flexibility to decide how to use the funds.
Again, it's not yet known how big a cut this would be or what impact it would have on the more than 70 million Americans now on Medicaid.
The GOP would also repeal the Obamacare cuts to federal funding for hospitals who treat large numbers of Medicaid or uninsured patients. This would help level the playing field among states since those that didn't expand Medicaid were getting less help from Washington D.C. to care for these folks.
--CNN's Lauren Fox and Deirdre Walsh contributed to this report.